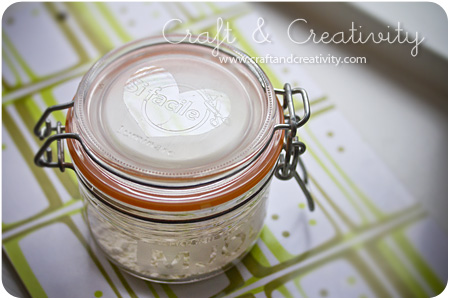 Härom dagen testade jag att göra frostade bokstäver på en glasflaska. Det gav mersmak… Idag kände jag för att ge mig på lite burkar och flaskor jag hade hemma. Perfekt återvinning! Den här gången gjorde jag tvärtom. Jag köpte självhäftande bokstäver på bokhandeln och maskerade det område jag inte ville ha frostad lack på. Det ger en helt annan effekt.
Jag tycker dock inte att den lacken jag har ger riktigt så mycket effekt som jag skulle önska. Jag skulle vilja att det såg ännu mer frostat ut. Eventuellt blir det fler försök framöver och då kanske jag testar spray-varianten istället…
För att ta bort etiketter på gamla flaskor kan man först blötlägga dem en stund i ljummet vatten. När man pillat loss etiketten kanske det finns lite limrester kvar. Dem får man bort med röd etanol (T-röd) och lite hushållspapper, eller med Aceton.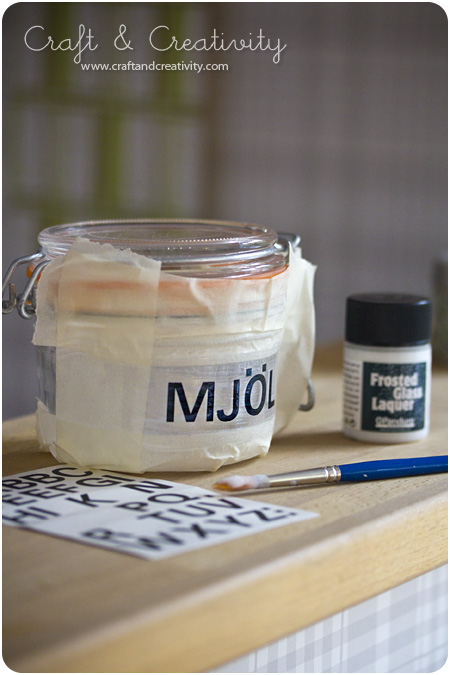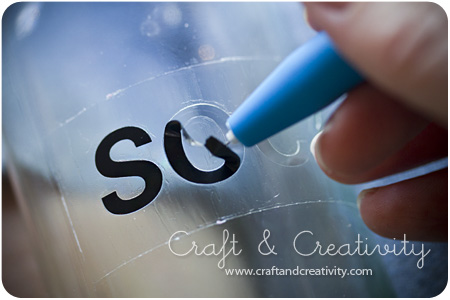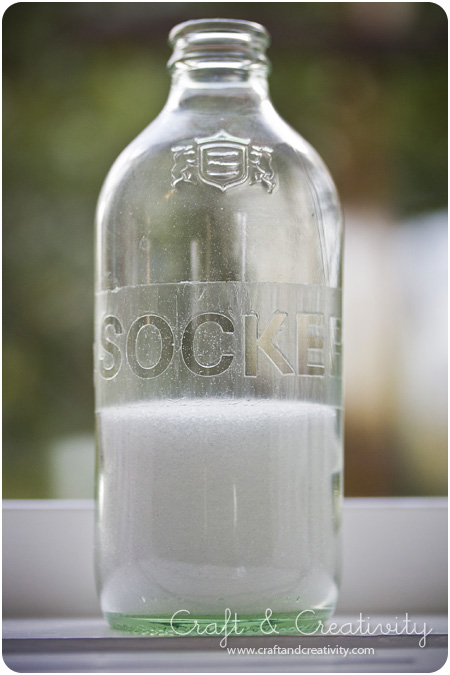 The other day I made frosted letters on a glass bottle. It was so much fun and I wanted to try it again… Today I felt like applying the same idea on some old cans and bottles I had at home. Perfect recycling idea! This time I did it the other way around. I bought sticky letters at the bookstore and masked the area where I didn't want the frosted effect. This way you get a hole different effect.
I don't feel that the lacquer I used gives quite as much effect as I would wish. I would liked it to turn out even more frosty. Perhaps I will try this again in the future, and use frosted glass spray instead …
One way to remove labels on old bottles and cans is to let them soak for a while in warm water. When you peel off the label, there may be some glue residue left. This you can remove with methylated spirit (or nail polish remover) and a paper towel.
Ps. "Socker" is Swedish for sugar and "Mjöl" is Swedish for flour.