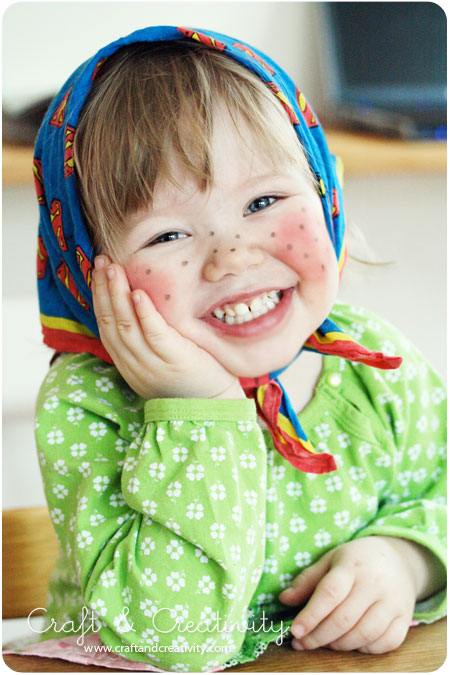 Glad påsk på er allesammans! Jag har en del påskpyssel kvar på min vill-göra-lista som inte hanns med i år men som jag sparar till nästa. Jag delar gärna den med er, om det är så att ni är på jakt efter lite sista-minuten-påsk-pyssel-inspiration. 🙂
Ovan poserar älskade dottern, utklädd till påskkärring (notera Stålmannen-mönstret på sjalen…). Bilden tagen för tre år sedan men den är en riktig favorit och jag plockar fram den varje påsk. Mammas lilla sötnos!
——
Happy Easter to you all! I have some Easter craft left on my to-do list that is that I didn't have time for this year, but I'm saving for next. I would like to share them with you, in case some of you are looking for some last-minute-easter-craft-inspiration. 🙂
Posing above is my precious daughter, dressed as an Easter Witch (Swedish tradition). This photo was taken three years ago, but it's a big favorite of mine and I look at it every Easter. Mom's sweetheart, the apple of my eye!

Virkade ägg från Kungen & Majkis (mönster från Julie-K) / Påskliljor från Martha Stewart

Tygägg (utan att sy), från Fargefest

Virkade påskliljor, gratismönster från Annie's Granny (min mamma!) /
Origami easter bunny, från Happy Folding (via How About Orange)

Botaniska ägg från Martha Stewart / Påskpynt att skriva ut från Sinnen Rausch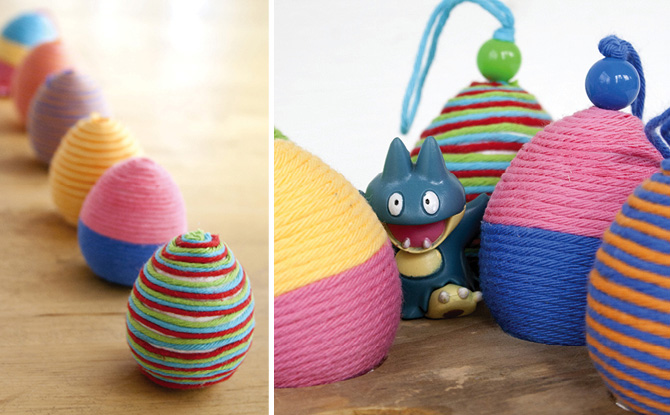 Prickiga papier-maché ägg från Not Martha / Garnlindade ägg från Pysselbolaget

Ladda hem och skriv ut fina påsketiketter från Hildas hem

Äggvärmare från Paper-and-string / Färgade ägg från Better Homes and Gardens

Ägg pyntade med låtsas-tatueringar, från CountryLiving /
Easter bunny egg cozies från Go make me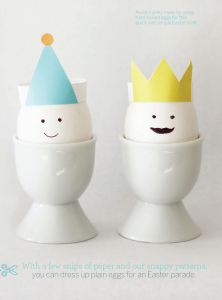 Decoupage-ägg från Martha Stewart / Eggheads från Sweet Paul Magazine

Origami bunny box från Origami Spirit / Superenkla sockkaniner från A Creative Cookie

Vik söta påskservetter, från Martha Stewart /
Kaninfamilj av toalettrullar, från Crafts by Amanda

Bunny jars från Torie Jayne / DIY Easter egg planters från Craft Passion
Det var allt för denna gången! Tusen tack för alla fina kommentarer ni lämnat på sistone, jag blir alldeles lycklig! /
That's all for now! Many thanks for all those lovely comments you've been writing me, you make me so happy!