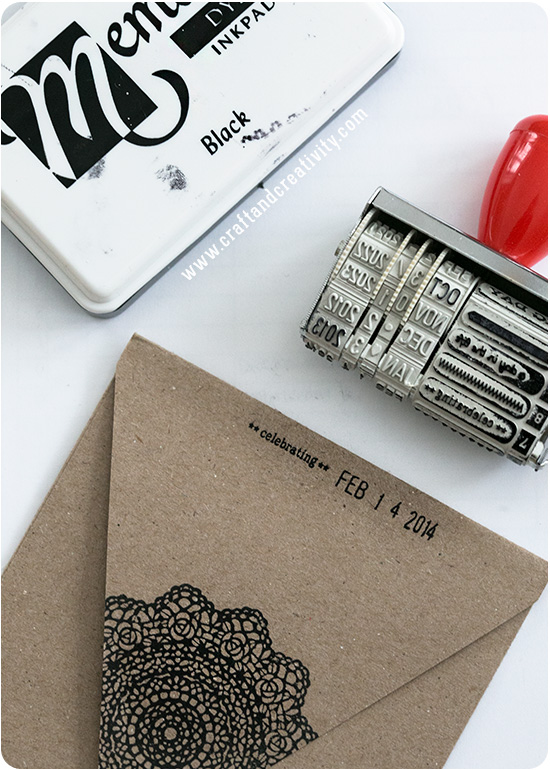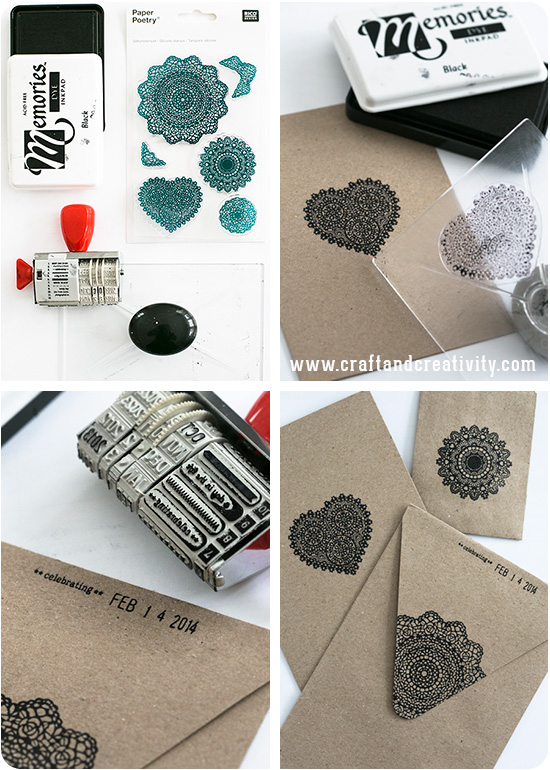 Svart bläck är fint på naturfärgat papper tycker jag. Här har jag använt spetsstämplar och akrylblock från Rico Design, svart stämpeldyna och dubbla brevkort med kuvert. Silikonstämplarna tar man loss från skyddsplasten och placerar på akrylblocket. Stämpla, gör rent stämpeln med ljummet vatten efteråt och sätt tillbaka på plasten. En rolig detalj kan vara att stämpla kuvert med inbjudningar med en datumstämpel så ser man redan på kuvertet vilket datum som gäller.
————
I chose black ink because I think that it looks really pretty on craft paper. Here I've used doily stamps from Rico Design, a Memories Dye inkpad and double letter cards with envelopes. Peel off the silicon stamp from the protective plastic sheet and place the stamp on an acrylic block before stamping. Clean the stamp with lukewarm water after your done and place the stamp back on the plastic sheet. As a cute detail when making invitations you can stamp the envelopes with a date stamp so everyone can see right away which day the event is.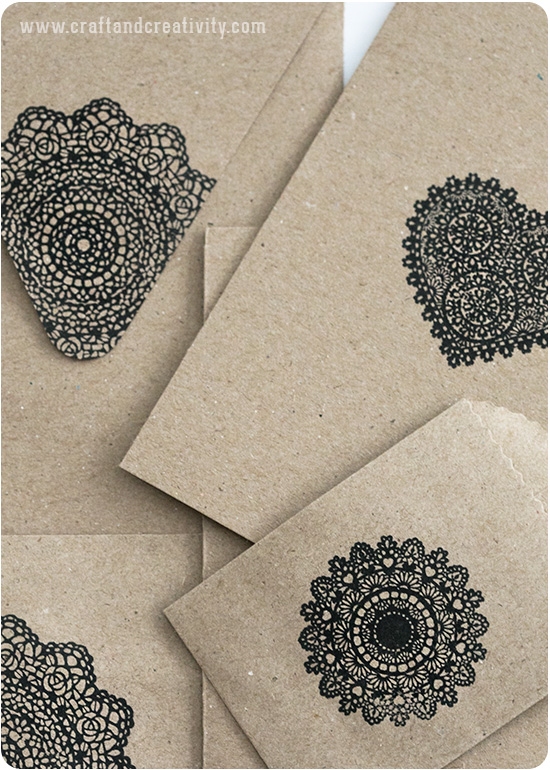 Förutom att stämpla kort & kuvert kan man stämpla papperspåsar och lägga små presenter i.
——–
In addition to stamping cards and envelopes you can stamp small paper bags to put gifts in.