Jag heter Helena och bor i Vallentuna. Jag driver en webbutik som heter Make & Create tillsammans med en kollega och jag har haft en egen firma inom webb & grafisk design i drygt tio år. Kreativitet och pyssel har varit en stor del av mitt liv, ända sedan jag var liten.
Du kan nå mig på helena(at)craftandcreativity(punkt)com. Jag finns även på Flickr, Pinterest, Bloglovin', Tumblr och Facebook.
———-
My name is Helena and I live in Vallentuna, Sweden. I run a webshop called Make & Create (in Swedish), together with a colleague and I've been working as a graphical designer with my own business for over ten years. Creativity and crafts has been a big part of my life, ever since I was a child. 
You can contact me through helena(at)craftandcreativity(dot)com. You can also find me at Flickr, Pinterest, Bloglovin', Tumblr and Facebook.
PRESS:
Sew Magazine (UK), jan 2013: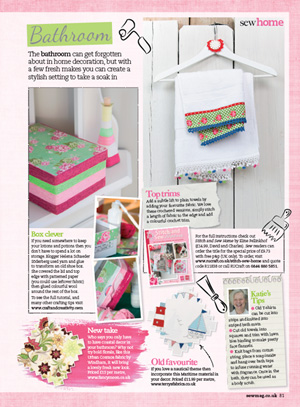 Sew Magazine tipsar om mina garnlindade skolådor.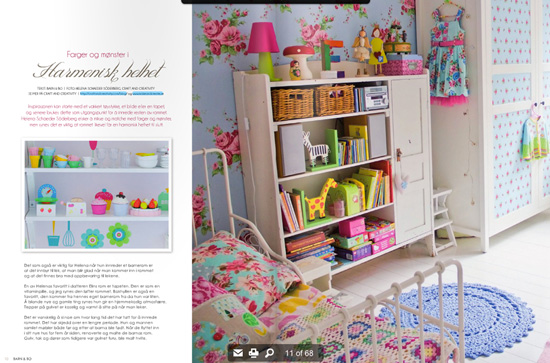 Länk till artikel på webben
Länk till artikel i pdf-tidningen 
Expressen Handarbete & Pyssel, dec 2012: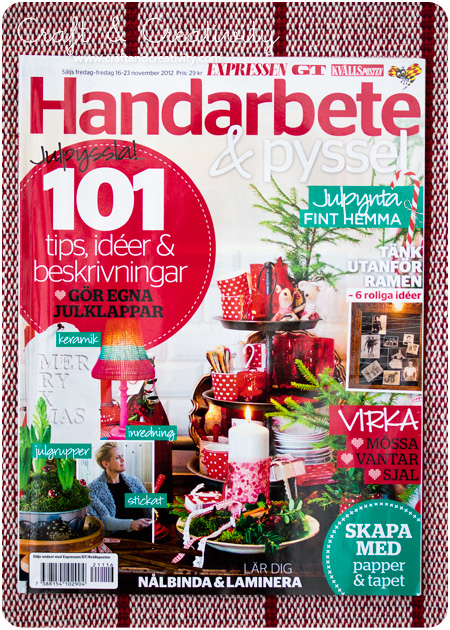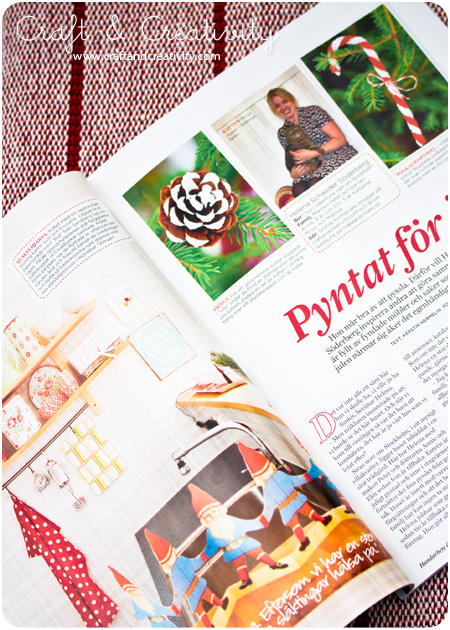 Ikea Live, dec 2012:
Länk till nättidningen / Link to net magazine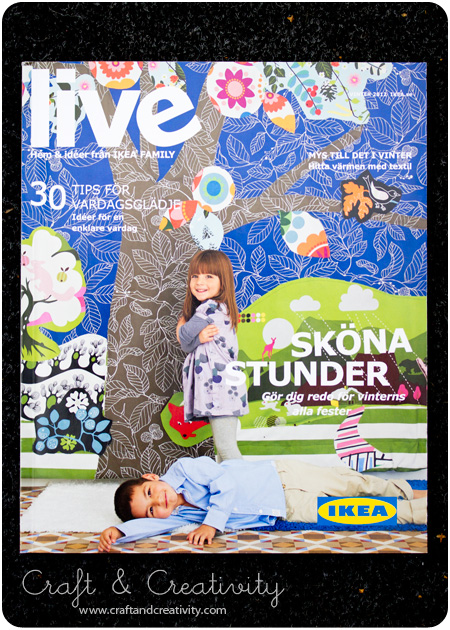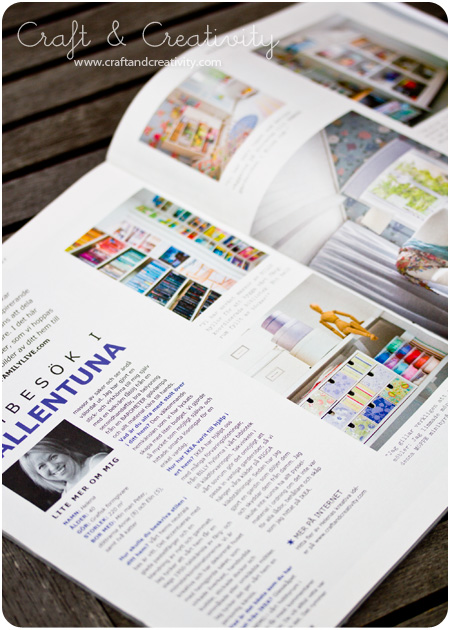 Let's Make Cards, dec 2012: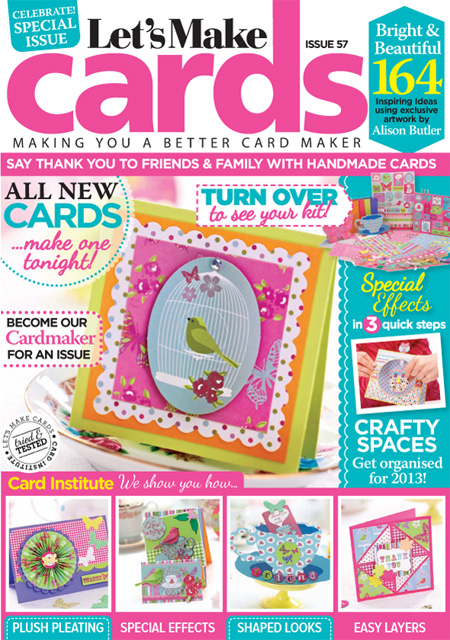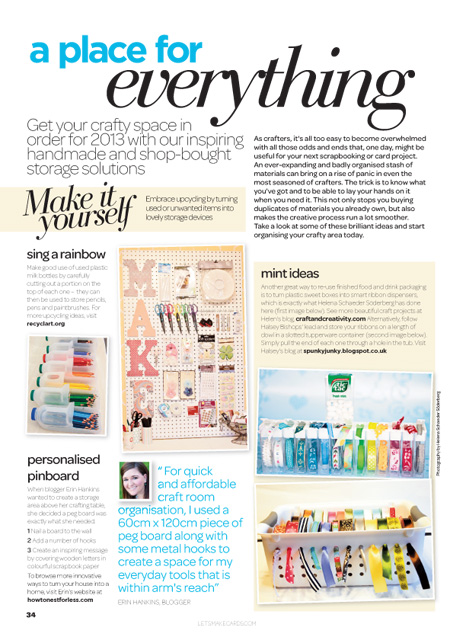 Utnämnd till Bästa DIY-blogg, nov 2012:


Kleinformat, juni-aug 2012: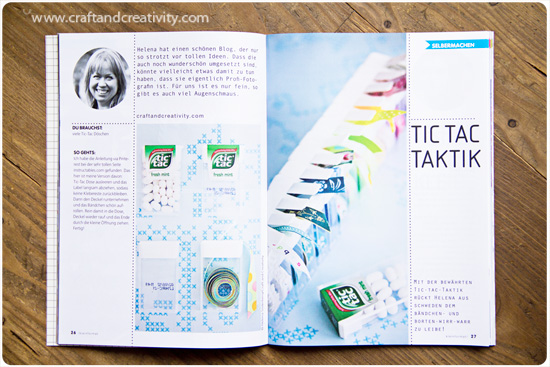 Aftonbladet Härligt Hemma, nr 32 /augusti 2011:
Text: Jenny Pettersson, Foto: Sara Ringström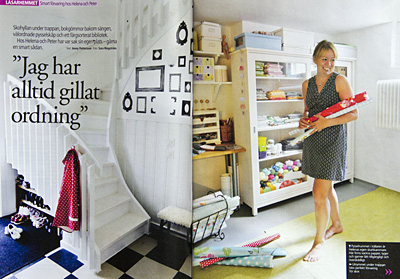 Hem Ljuva Hem, nr 9 / augusti 2011:
Text: Petra Kjellström, Foto: Frida Ekman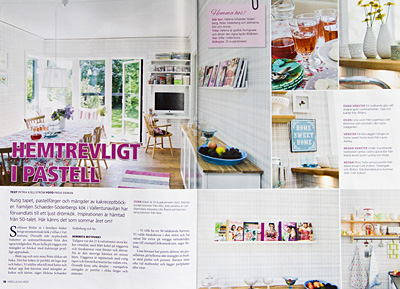 SvD Kultur, 25 september 2011:
Text: Erica Treijs, Foto: Dan Hansson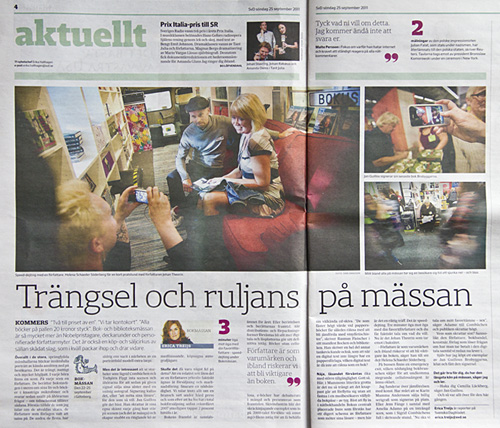 Hus & Hem, nr 13 oktober 2010:
Text: Johanna Flyckt, Foto: Mari Eriksson
Skrivet/bloggat om Craft & Creativity:
Written/blogged about Craft & Creativity:
Earth 911, (USA), December 2012
Gi det videre, (Norway), April 2012
Prudent baby, (USA), March 2012
Deco my place, (Japan), February 2012
Los Mundos de Momó, (Spain), February 2012
Em's Creative Side, (Sweden), January 2012
Husligheter, (Sweden), January 2012
ililziv, (Israel), January 2012
Ellas inspiration, (Sweden), January 2012
Kurbits, (Sweden), January 2012
Cosines de Picuni, (Spanien), December 2011
The Pickled Herring, (California, USA), December 2011
Vardagslyx, (Sweden), December 2011
Craftzine.com, (California, USA), December 2011
Chic and Cheap Nursery, (New York, USA), November 2011 (länk/link 2)
Gotlandsliv, (Sweden), October 2011
Casa de Ratalhos, (USA), October 2011
Morning's Light, (USA), October 2011
Sei lá, Muitas Coisas, (Rio de Janeiro, Brazil), July 2011
Torie Jayne, (UK), May 2011
Family Lifetime, (Vietnam), Mars 2011
Sew, Mama, Sew!, (Oregon, USA), February 2011
Calico & co, (Sydney, Australia), January 2011
Simple + White, (Japan), 2011
Crafty Storage, (UK), August 2010
Recycle Chic, (Ireland), June 2010
One Little Bird, (USA), January 2010
Belle Maison, (California, USA), January 2010
Deco Fabulous, (Portugal), December 2009
Bits & Pieces, (Alabama, USA), December 2009
Visual Notes, (Berlin, Germany), September 2009
Babalisme, (Indonesien), September 2009
Ish & Chi, (Australia), September 2009
Torie Jayne, (UK), August 2009
Nie Tylko Dzieciaki, (Poland), August 2009
Stipje, (Netherlands), August 2009
Knock-Knocking, (Texas, USA), August 2009
Blueprint Bliss, (Mississippi, USA), August 2009
Design & Inredningsbloggen, (Sweden), June 2009
Tammy Mitchell, (California, USA), May 2009
Decor8, (Germany), May 2009
Apartment Therapy, (USA), May 2009
Pink Friday, (Sweden), August 2008