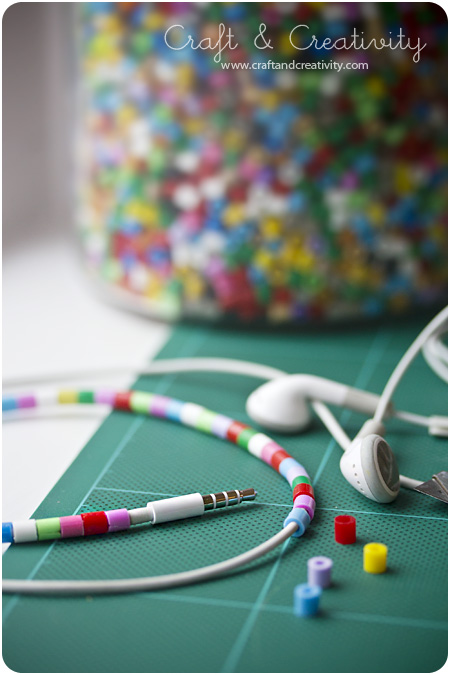 Med två små pysseltokiga döttrar så lider det ingen brist på pysselmaterial hemma hos oss. Hama-pärlor t ex har vi i överflöd. Kul att göra något annat än pärlplattor, tänkte jag. Här hittade jag idén till mina pimpade iPhone-hörlurar: Cut out + Keep.
Ju mer jag tänker på det desto bättre känns idén. Nu trasslar sladdarna mycket mindre och en extra bonus är att kära maken tar inte längre mina hörlurar av misstag. 🙂
För att testa detta behöver man en vass hobbykniv eller rakbladskniv, en skärmatta (eller kartong) som underlag och Hama-pärlor förstås. Skär ett snitt i pärlan. OBS! Var mycket försiktig så du inte skär dig! Sedan böjer man ut pärlan så den öppnar sig och trär den över sladden (se bilderna). Det är lite pilligt men man får rutin efter en stund.
Ps. Jag fick tips från en bloggbesökare att använda en liten nagelsax för att klippa upp pärlorna, öppna dem och trä över sladden. Ett enklare och mer säkert alternativ än hobbykniv. 🙂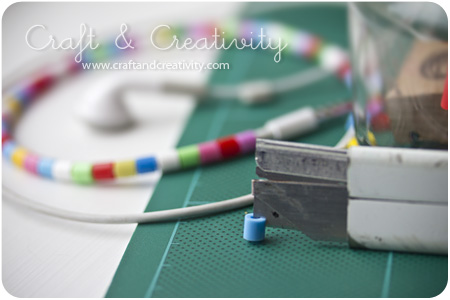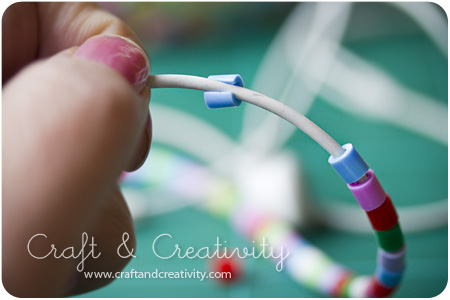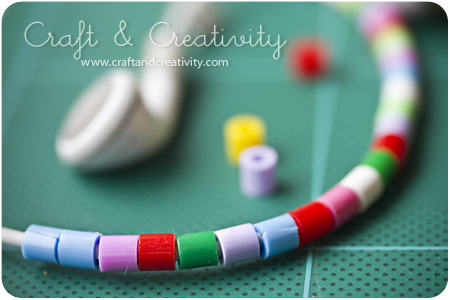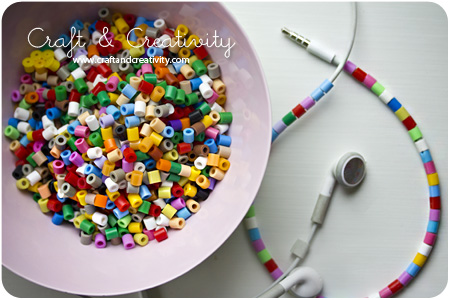 With two craft loving daughters we suffer no shortage of craft materials in our house. For example, Hama beads (Ironing beads / Perler beads) we have in abundance. I thought it would be fun to try something else then bead coasters. Here is where I found the idea for my pimped iPhone earphones: Cut Out + Keep.
The more I think about it the better this idea feels. The cords get less tangled and an extra bonus is that my dear husband no longer takes my earphones by mistake. 🙂
To try this yourself you need a sharp hobby knife or razor blade knife, a cutting board and Hama beads. First you cut a slit in the bead. NOTE! Be very careful not to cut yourself! Then bend the bead to open it and slip it over the wire (take a look at the pictures above). It is a bit tricky but you get the hang of it after a while.
Ps. I got a great tip from a blog visitor to use a pair of cuticle scissors for cutting the beads, and then separating them to place on the wire. A simpler and more secure alternative than using a knife. 🙂

Lite mer Hama-pärle-inspiration: / Some more Hama bead inspiration: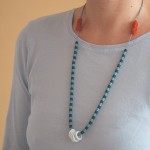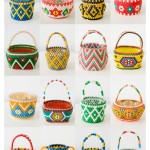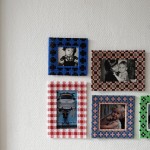 1. Halsband från Some Fine Day, 2. Korgar från Some Fine Day, 3. Fotoramar från Hunch.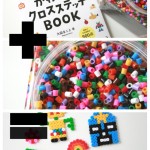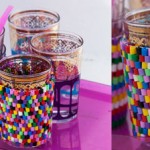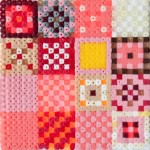 4. Figurer från My Poppet, 5. Pimpade burkar från Hendes Verlden, 6. Mönster från Christine Clemmensen.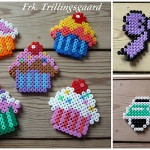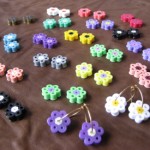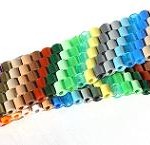 7. Cupcakes från Frk Trillingsgaard, 8. Örhängen från B. Designs, 9. Nyckelring från Phistermedister.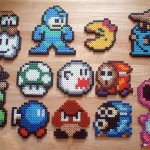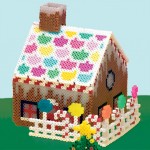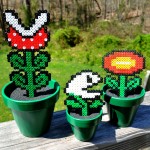 10. Spelfigurer från Scotty Hampton's World, 11. Pepparkakshus från Perler Beads, 12. Super Mario figurer från Craftgrrl.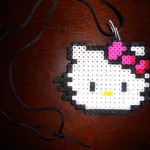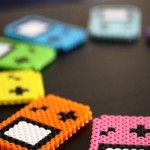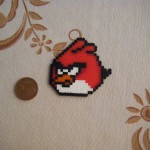 13. Hello Kitty halsband från Etsy, 14. Gameboy kylskåpsmagneter från GadgetSin, 15. Angry Bird från HamaDouken.