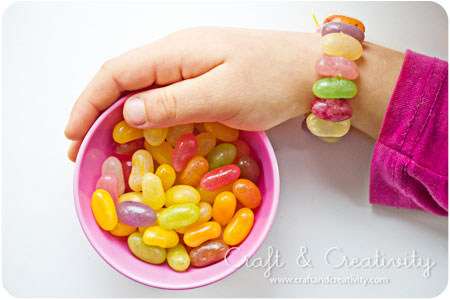 Godisarmband gjorda av Jelly Beans. Jag såg idén någonstans men minns inte var. Lite rolig variation jämfört med de traditionella godisarmbanden som kan kan köpa i affären men som barnen egentligen inte tycker är särskilt goda.
För att göra dessa använde jag mig av en vass nål, elastisk tråd (som man använder till pärlor t ex) och Jelly Beans. Otroligt enkelt och mina tjejer blev överförtjusta. Kul tips till ett kalas kanske?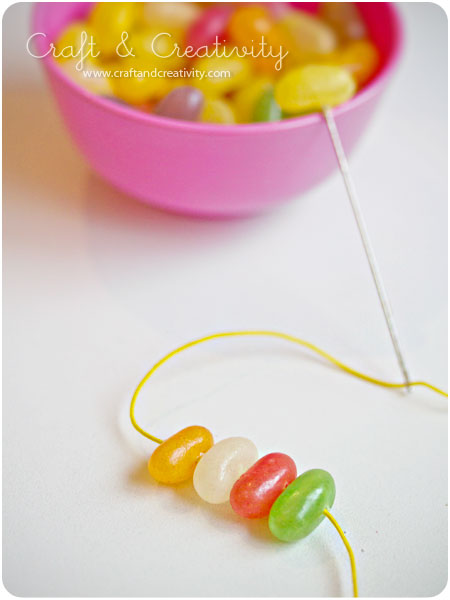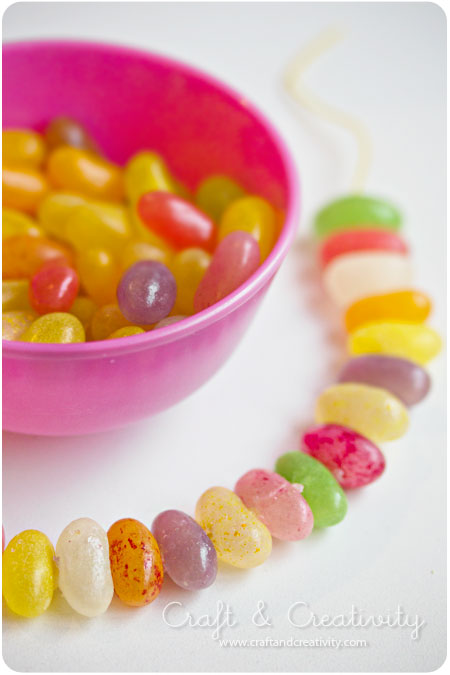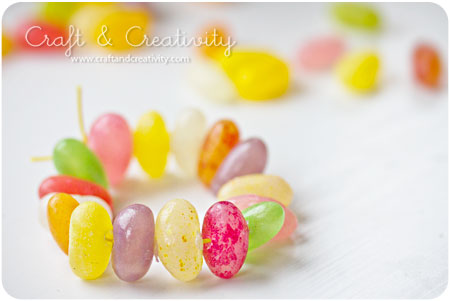 Candy Bracelet made ​​of Jelly Beans. I saw this idea somewhere but can't remember where. Some fun variation compared to the traditional candy bracelets that you can buy at the store but the children don't think are very tasty.
To make these I used a sharp needle, some elastic thread (that you use for beads for example) and Jelly Beans. Incredibly easy and my girls were delighted. A fun idea for a birthday party perhaps?