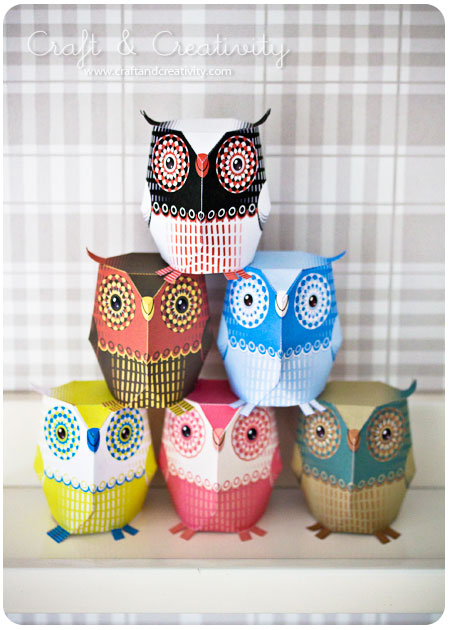 Apropå gårdagens ugglor, så har jag inte ledsnat än… Ta en titt på dessa söta ugglor. Mönstren kommer från 3eyedbear och de är gratis att ladda ner och använda för privat bruk. Det finns 14 (!) olika färgvarianter. Jag skrev ut mina på vanligt kopieringspapper. Skriv ut, klipp (eller använd vass kniv) och vik & klistra ihop enligt beskrivning.
Det finns t o m en Flickr-grupp för dessa små raringar.
————
About yesterday's post owls, I'm not tired of them yet … Take a look at these cute owls, for example. The designs are from 3eyedbear and they're free to download for personal use. There are 14 (!) different color combinations. I printed mine on plain copy paper. Print, cut (with scissors or an exacto knife) and fold & paste according to template.
There's even a Flickr group for these little darlings.