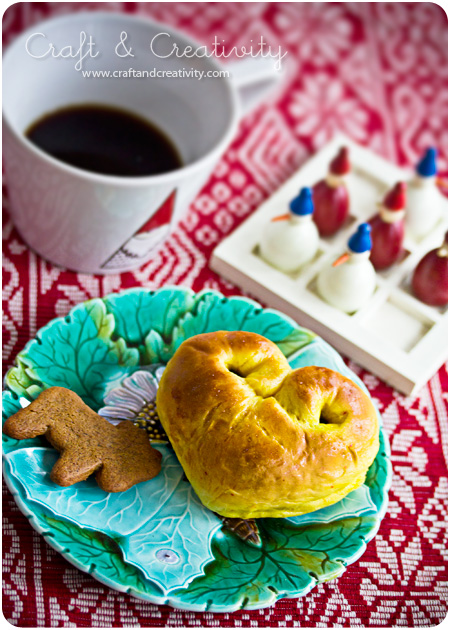 Om man kan baka hjärtformade kanelbullar så borde man väl även kunna baka hjärtformade lussebullar, tänkte jag. Och det gick ju alldeles utmärkt. 🙂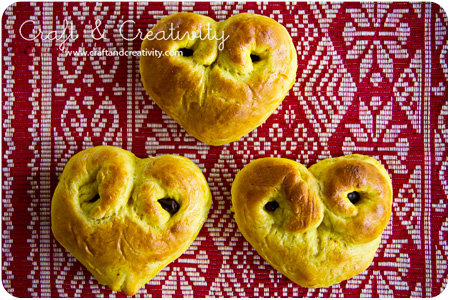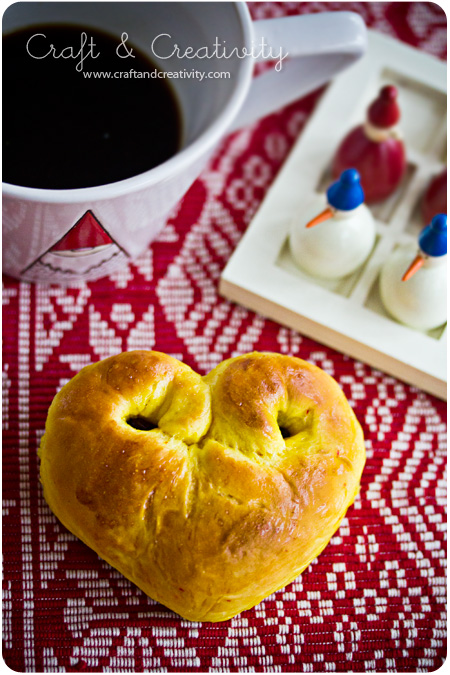 I figured that if you can bake heart-shaped cinnamon rolls then you probably can bake heart-shaped saffron buns as well. And it worked! 🙂
For a saffron bun recipe in English, try this one.