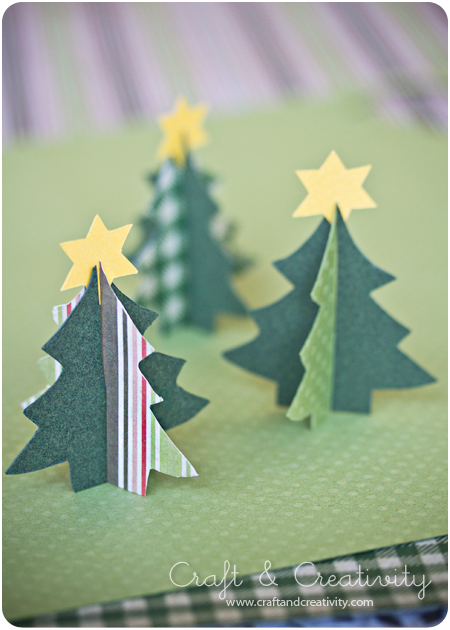 Dessa pappergranar gjorde jag med hjälp av pepparkaksmått. Ett perfekt pyssel att göra tillsammans med barn. En idé är att skriva namn på stjärnorna och använda granarna som placeringskort vid julmiddagen. /
I made these paper trees using cookie cutters. A perfect craft to make together with kids. You could also write names on the stars and use the trees as place cards for your Christmas dinner.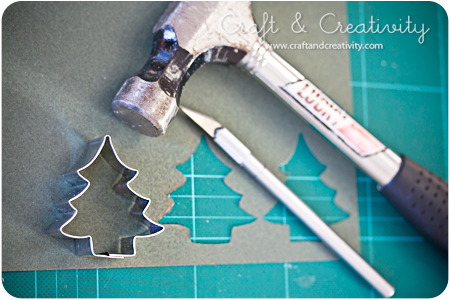 Jag använde mig av min skärmatta, placerade pepparkaksformen ovanpå papperet bankade lite med en hammare för att markera formen. Sedan var det enkelt att skära ut. Det går förstås lika bra att rita med en penna runt och sedan klippa ut. Kanske mer praktiskt om det är barn som hjälper till. Man behöver två granar, gärna i olika mönstrade papper. /
I used my cutting mat, placed the cookie cutter on top of the paper and pounded a bit with a hammer to mark the shape of the tree. After that, it was really easy to cut. If you want, you can trace the outlines of the tree with a pen instead and then cut with scissors. Perhaps that's a better alternative if your doing this together with a child. You need two tree shapes, preferable in different patterned paper.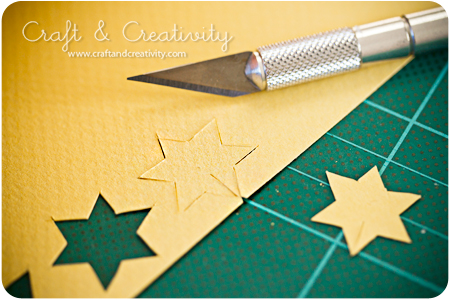 Klipp eller skär ut en liten stjärna i gult eller vitt papper och skär en liten skåra i ena stjärnspetsen. / Cut out a small star in yellow or white paper and make a score in one of the points.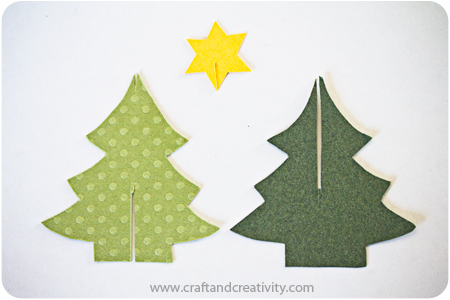 Klipp eller skär till en skåra i båda granarna, den ena uppifrån och den ena nerifrån – som på bilden ovan. / Cut a score in both the trees, one from above and one fro below, as shown in the picture above.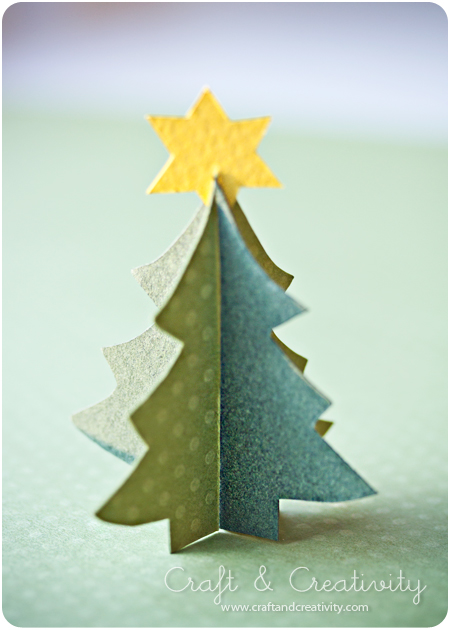 Trä granarna i varandra och placera stjärnan i topp. /
Slip the trees together and place the star on top.