Via How About Orange hittade jag den här pedagogiska YouTube-beskrivningen på hur man viker en origami-klänning av papper. /
Via How About Orange I found this great YouTube tutorial on how to fold an origami paper dress.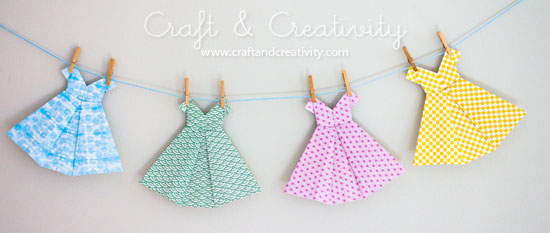 Det enda som behövs är ett kvadratiskt ark papper. /
All you need is a square sheet of paper. You can use any kind of paper, as long as it's not too heavy-weight.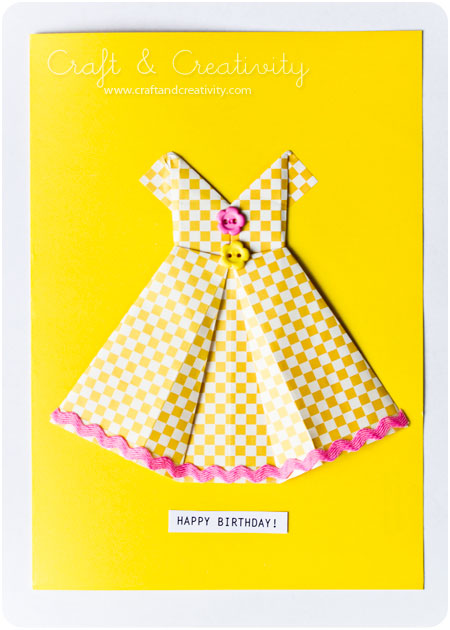 Inspirerad av Jessica använde jag en av klänningarna till ett födelsedagskort och pyntade den lite extra med ett sicksackband och ett par söta knappar. /
Inspired by Jessica, I used one of the dresses for a birthday card and decorated it with ric rac trim and a pair of cute buttons.