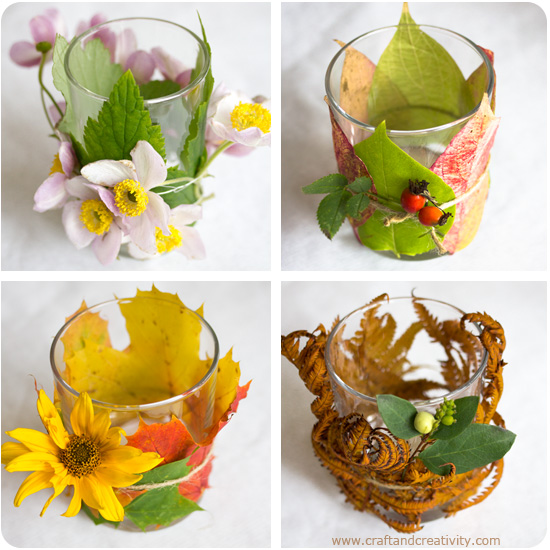 Blad & blomster i varma färger virade runt ett dricksglas med ett värmeljus i. Enkelt, billigt och mysigt i höstmörkret. Barnen och jag lekte skattjakt när vi letade efter de vackraste löven i trädgården.
—-
Leafs and flowers in warm colors wrapped around drinking glasses with a tea light inside. Easy, cheap and cozy for those ever darker autumn evenings. The kids and I played treasure hunt when searching for the most beautiful leaves in the garden.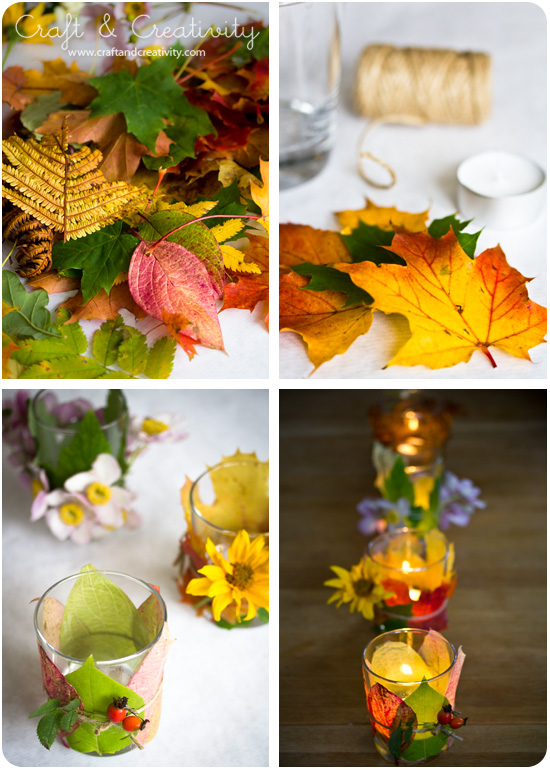 Du behöver: Dricksglas, värmeljus, hampasnöre eller garn, löv och höstblommor.
Gör så här: Placera dina höstlöv och blommor runt glaset och vira ett snöre runt. Knyt en knut. Lägg i värmeljuset, tänd det och njut.
OBS! Se till så att löven inte sticker upp för långt över glaskanten och framför allt –
lämna aldrig ett brinnande ljus utan övervakning!
—-
You will need: Drinking glasses, tea lights, hemp string or yarn, leaves and autumn flowers.
Do like this: Place your leaves and flowers around the glass and wrap a string around. Tie a knot. Add a tea light, lit it and enjoy.
NOTE! Make sure the leaves don't stick up too far over the edge of the glass, and above all – never ever leave a burning candle unattended!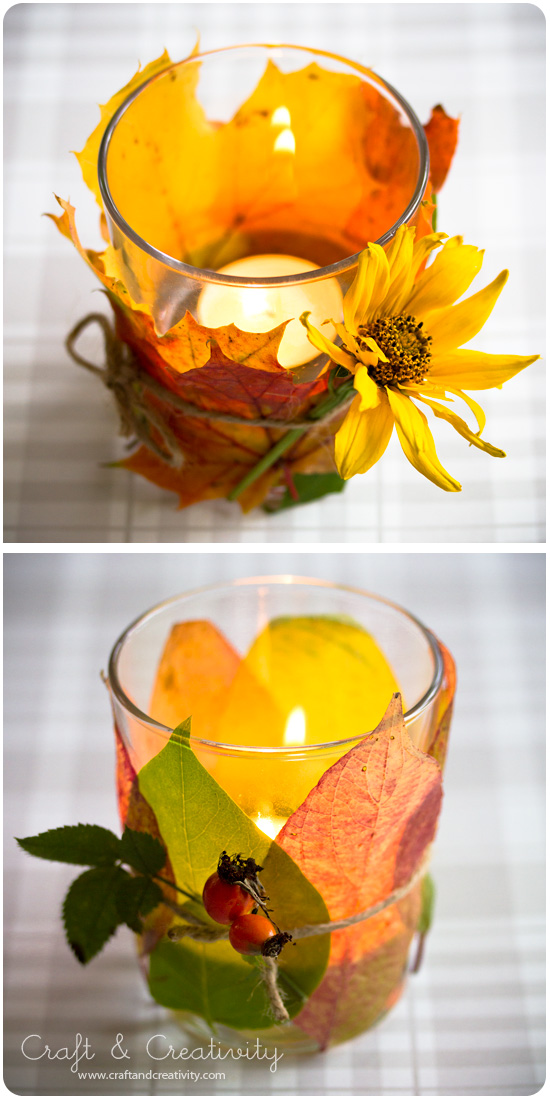 Löven torkar snabbt av värmen och rullar ihop sig lite, men det bidrar till charmen. /
The leaves will dry quickly because of the heat from the glass, and curl up bit. But this just adds to the charm.