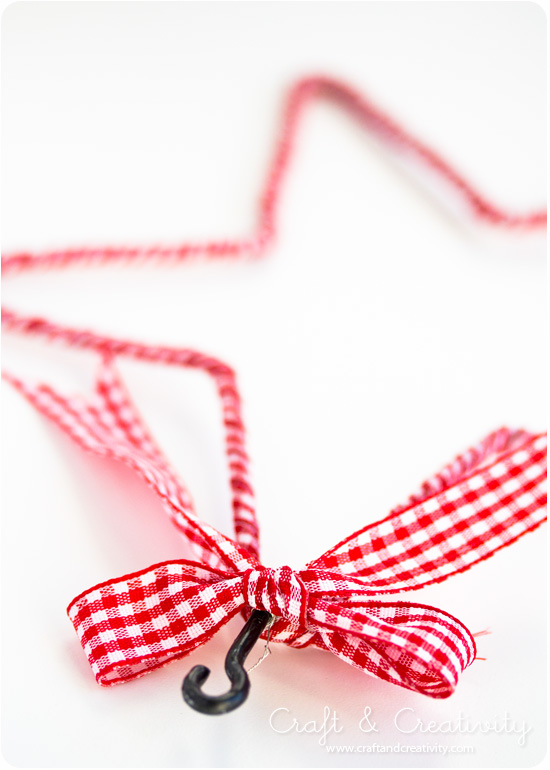 Forma en stjärna av tjock aluminiumtråd och linda ett band eller snöre runt. Gör en krok högst upp och du kan hänga stjärnan i granen eller på ytterdörren.
—-
Use thick aluminum wire and make the shape of a star. Wrap a ribbon or string around and cover the wire. Make a hook at the top and you can hang the star on your Christmas tree or on your front door.
Istället för att dölja ändarna kan man knyta en rosett i toppen. /
Instead of hiding the ends you can tie a bow at the top.
Det gör inget om stjärnan inte är helt jämn, det döljs när du lindat den. Natursnöre av lin blir fint om du är ute efter en mer naturlig look. /
It doesn't matter if the star is completely smooth, it won't be visible when it's covered. Natural twine looks nice if going for a more unsophisticated look.