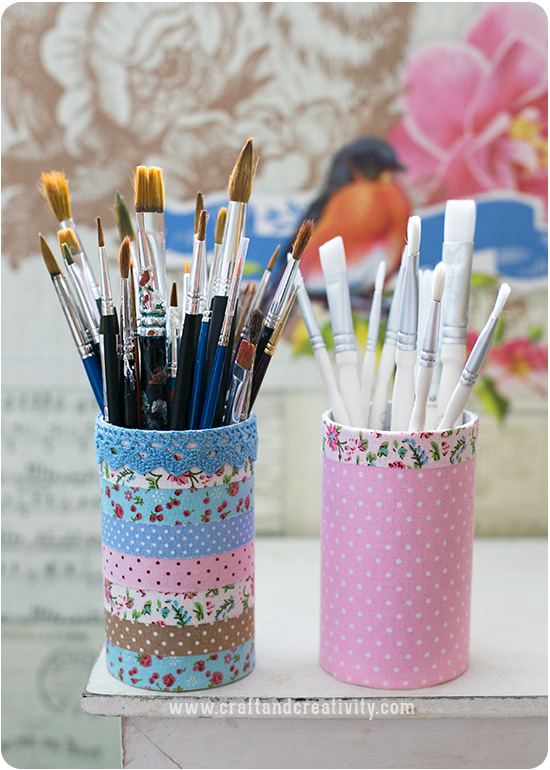 Jag har tidigare visat hur jag och barnen har dekorerat enkla vita pennburkar i papp, dels med fina handgjorda papper och dels med mossgummifigurer och färg. Penn- & penselburkar kan man dock aldrig ha för mycket av och härom dagen dekorerade vi ytterligare några burkar för att ha i mitt pysselrum och i barnens rum.
—————-
I have shown you before how the kids and I decorated plain paper pen holders with pretty handmade paper and with foam stickers and paint. My experience is that you can never have too many pen and pencil holders and the other day we decided to make some additional ones for my craft room and for the girls' rooms.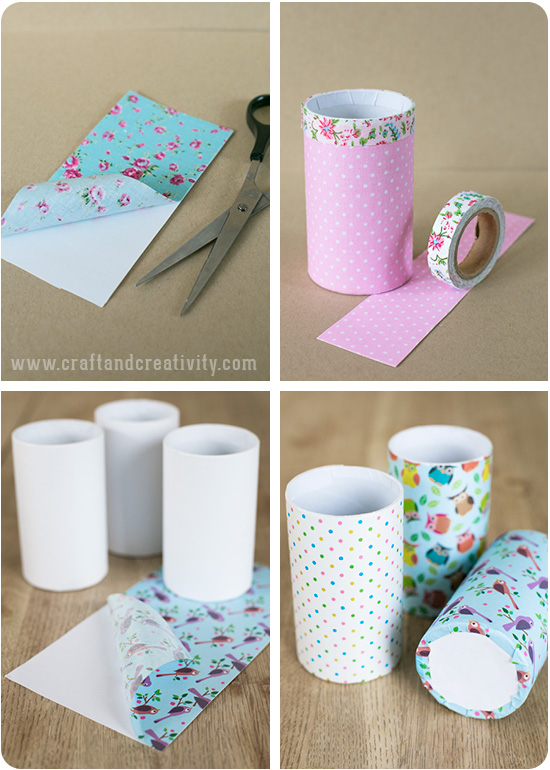 Det som är så väldigt praktiskt med samtliga dessa material är att de är självhäftande och allt du behöver är en sax. Klipp till en lagom bit självhäftande tyg eller washipapper, dra av skyddspappret på baksidan och fäst runt burken. Om du inte klippt exakt rätt mått så kan du vika in överflödet på undersidan av burken. Tyget kan man i så fall klippa små jack i för att det ska bli enklare att vika över.
————–
The really smart thing about these materials is that they are self-adhesive and all you need is a pair of scissors. Cut the washi paper or the sheet of fabric in a piece big enough to cover the pen holder, remove the protective paper from the back and roll the paper/fabric around the pen holder. If you did't manage to cut the exact size, you can fold the access paper/fabric over to the bottom of the pen holder.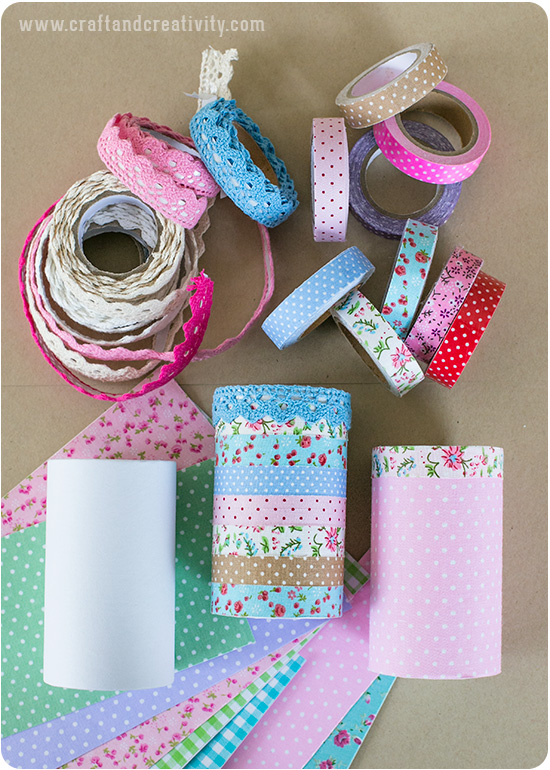 Här har jag dekorerat burkar med tygtejp och spetstejp.
———–
Here I decorated some pen holders with fabric tape and lace tape.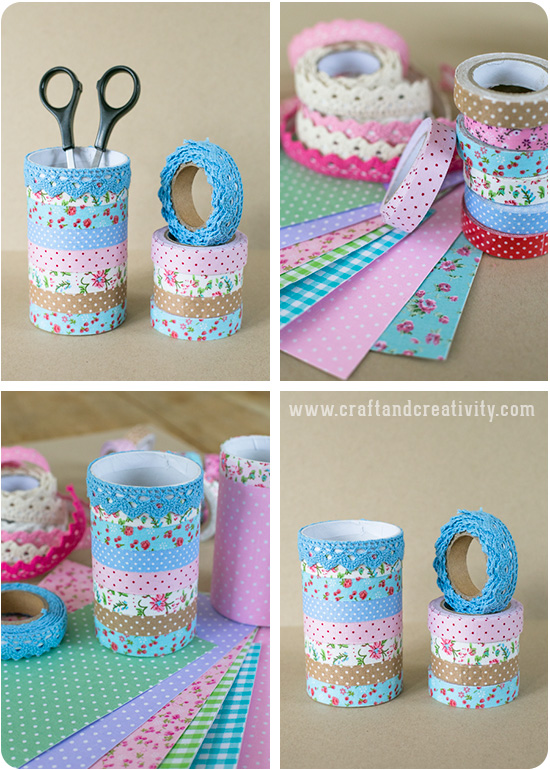 När man mixar färger och mönster får man en lapptäckes-känsla som jag gillar.
———-
When mixing and matching colors and patterns you get a patchwork look that I like.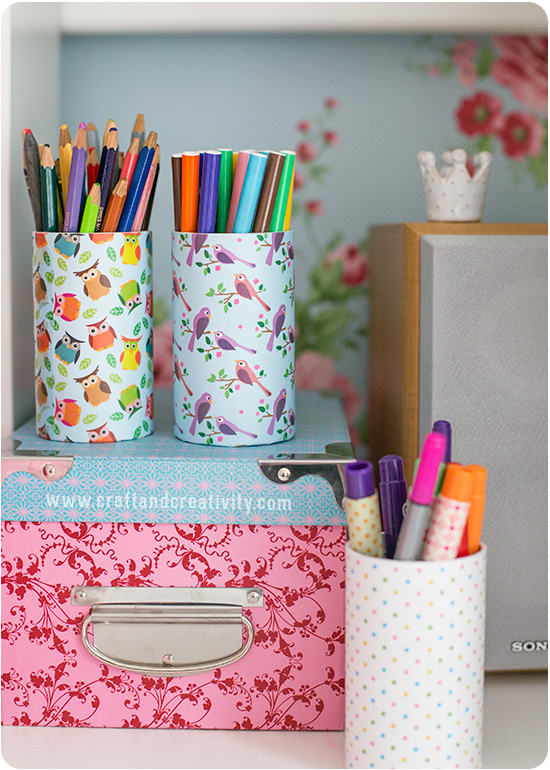 Yngsta dottern klädde tre pennburkar med washipapper och har dem på sitt skrivbord där hon brukar sitta och måla & rita. Nu har vi penn- och penselförvaring så att det räcker till! 🙂
———
My youngest daughter dressed three pen holders with washi paper to have on her desk where she likes to sit and draw. Now we should have enough pen and brush storage to last a while. 🙂