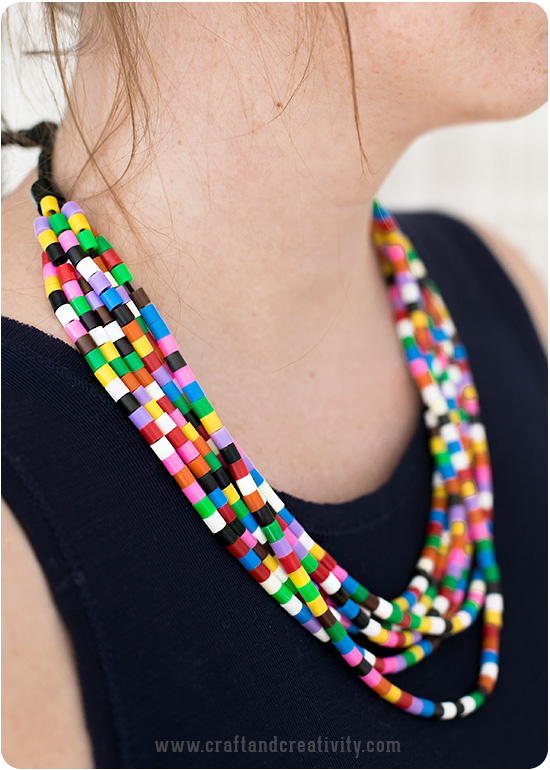 Idén till detta halsband fick jag när jag tittade på Sveriges Mästerkock tillsammans med familjen. En av deltagarna, Sofie Gudmundsson, har alltid så häftiga halsband och i ett av avsnitten hade hon på sig ett halsband med flera lager av nabbipärlor. Det inspirerade mig att göra min egen variant!
———-
I got the idea for this necklace when looking at the Swedish version of MasterChef where one of the participants, Sofie Gudmundsson, wore a similar necklace with Nabbi/Perler beads.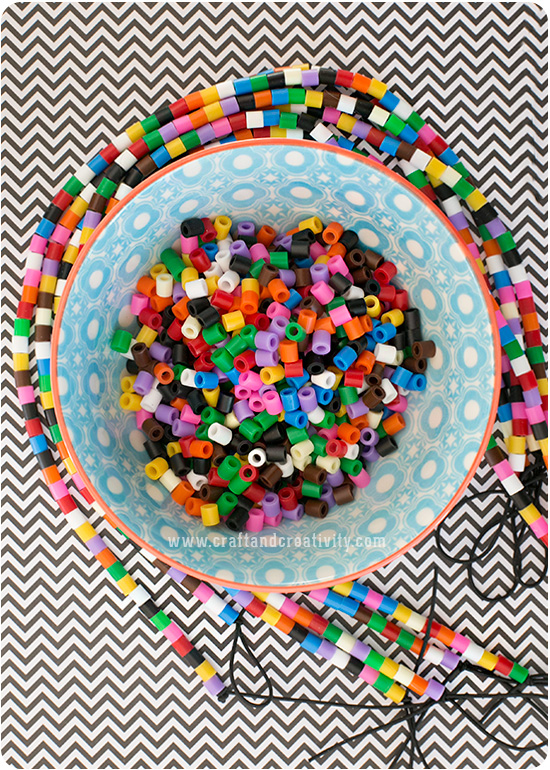 Allt du behöver är: Nabbipärlor/rörpärlor/strykpärlor i olika färger, elastisk halsbandssnodd och en sax. Har du ett par jumbostora nabbipärlor också så kan de också komma väl till pass när du ska montera ihop halsbandet. Annars går det bra ändå.
———-
All you need is: Nabbi/Perler beads in various colors, elastic cord and a pair of scissors. If you happen to have a couple of jumbo sized Nabbi beads at hand, you can use them to assemble the necklace. If not, you can make knots instead.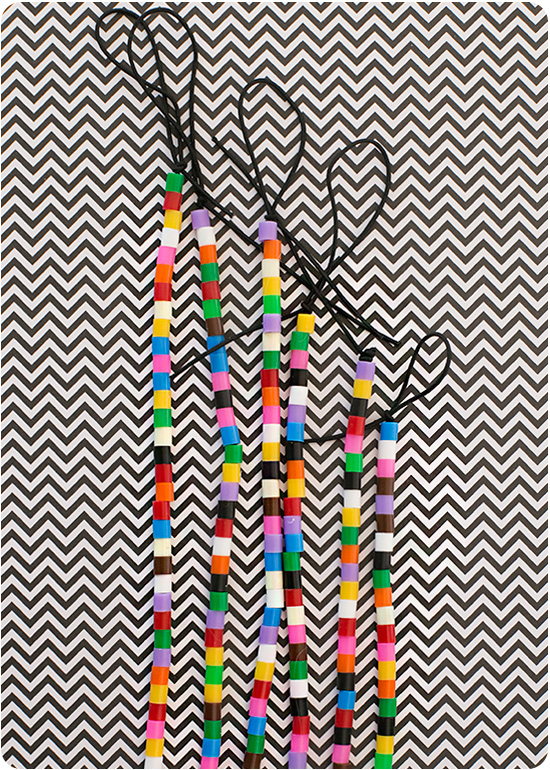 Gör så här: Trä nabbipärlorna på en elastisk halsbandssnodd (eller lädersnöre om du hellre vill). Du behöver ingen nål eftersom nabbipärlorna har så stora hål. Gör 5-10 st strängar och knyt lösa öglor i varje ände så att pärlorna inte ramlar av under tiden som du jobbar. Jag valde att trä 6 st 38-45 cm långa strängar med pärlor. Vill du ha ett kortare halsband så gör strängarna kortare.
————-
Do like this: Thread the Nabbi beads on elastic cord (or leather cord if you prefer). You don't have to use a needle. Make 5-10 strings and tie loose loops at each end to avoid the beads falling off while you're working. I chose to thread 6 pcs of 38-45 cm (15″-18″) long strings of beads. If you want a shorter necklace, make the strings shorter.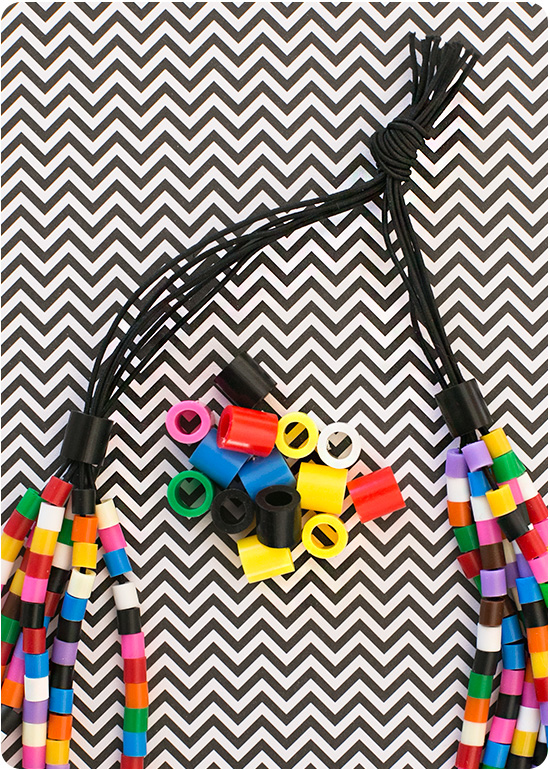 Lägg samman alla strängar med pärlor. Trä en stor jumbopärla över alla strängar i varje ände (eller knyt en knut i varje ände). Måtta hur långt ner du vill att halsbanden ska hänga runt halsen. Knyt ihop båda ändarna och klipp av resterande snodd.
————
Assemble all the beaded strings. Thread a jumbo sized bead at each end (or tie a knot at each end). Measure how long you want your necklace. Tie the two ends together and trim the cord.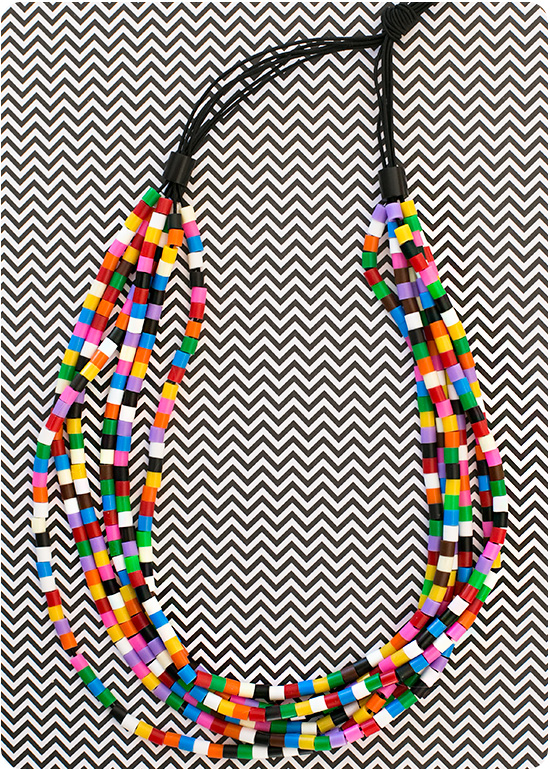 Nu är ditt halsband färdigt att användas! / That's it! Your necklace is finished!