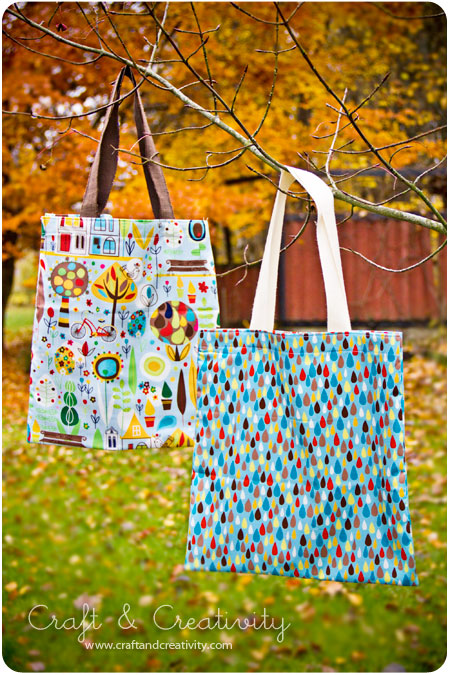 Vi är flitiga besökare på lokala biblioteket och lånar ofta och gärna böcker, främst åt barnen. Därför fick jag för mig att sy en bokväska. Den funkar förstås även för andra syften. 🙂
Tygerna köpte jag via Sew, Mama, Sew men där verkar de vara helt slut. Designern heter Carolyn Gavin, kollektionen heter Spring Street och mönstren heter Neighborhood och Cheerful Raindrops Blue.
Väskmönstret kommer från the Purl bee, klicka dig dit så får du se precis hur enkelt det är att göra en egen. Det tog faktiskt bara 20 minuter…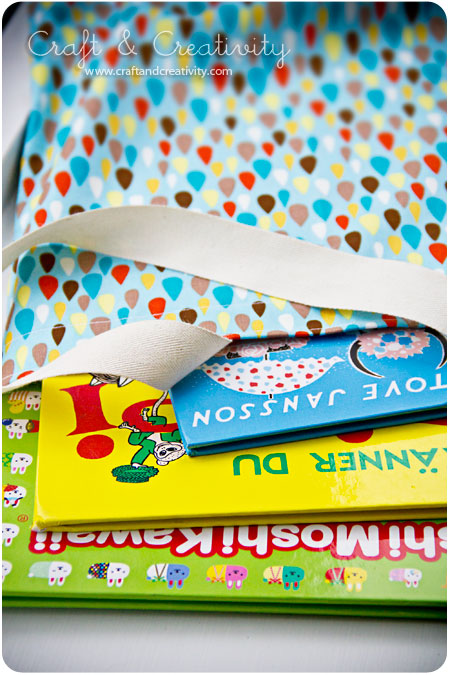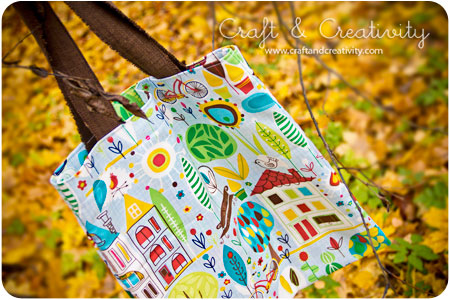 We are frequent visitors of the local library and often borrow books there, mainly for the children. So I got the idea to make us a book bag. Of course it can also be used for other purposes. 🙂
I bought my fabrics from Sew, Mama, Sew, but they seem to be out of stock. The designer's name is Carolyn Gavin, the collection is called Spring Street and the patterns are called Neighborhood and Cheerful Raindrops Blue.
The idea and the pattern comes from the Purl bee, click your way there and you will see precisely how easy it is to make your own one. It really only took twenty minutes …