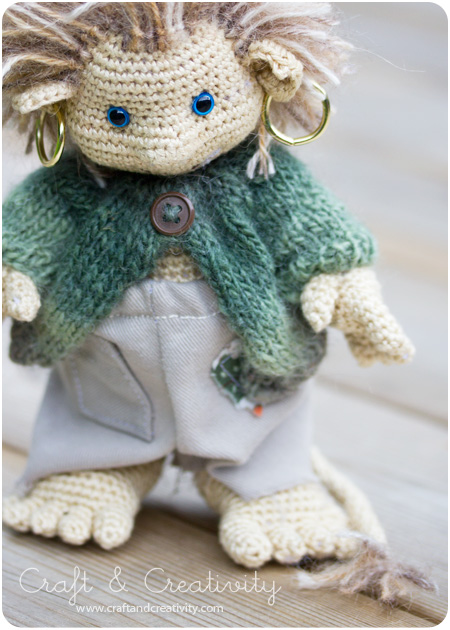 I måndags kväll kom jag hem från en veckas cykelsemester i Toscana, Italien. Jag kommer visa lite bilder därifrån så snart jag laddat ner dem till datorn. Men först tänkte jag visa er vad min mamma har skapat – virkade skogstroll! Förutom hantverket att virka själva trollen har hon lagt ner stor möda på att göra virkmönster till dem. Mönstren går att köpa i pdf-format för en symbolisk summa på hennes Etsy-butik, Annie's Granny Design, och finns både på svenska och engelska. Min duktiga mamma! <3
—-
On Monday evening, I got home from a week's cycling holiday in Toscana, Italy. I'll show you some pictures from my trip as soon as I've downloaded them to my computer. But first I would like to show you what my mother has created – crocheted forest trolls! In addition to making the trolls, she has put tons of effort into making crochet patterns for them. The patterns can be purchased as a PDF for a nominal sum at her Etsy shop, Annie's Granny Design, and is available in both Swedish and English. My talented mom! <3 
Trollen blir ca 17 cm höga. För mer information om trollen, besök gärna mammas blogg – anniesgranny.com. Mönstren som mamma använt till trollens kläder är gratis och länkar till dem finns här. /
Tte trolls will be about 17 cm (6.7 inches) high. For more information about the trolls, please visit mom's blog – anniesgranny.com. The patterns she used for the clothes is free and you can find links to them here.