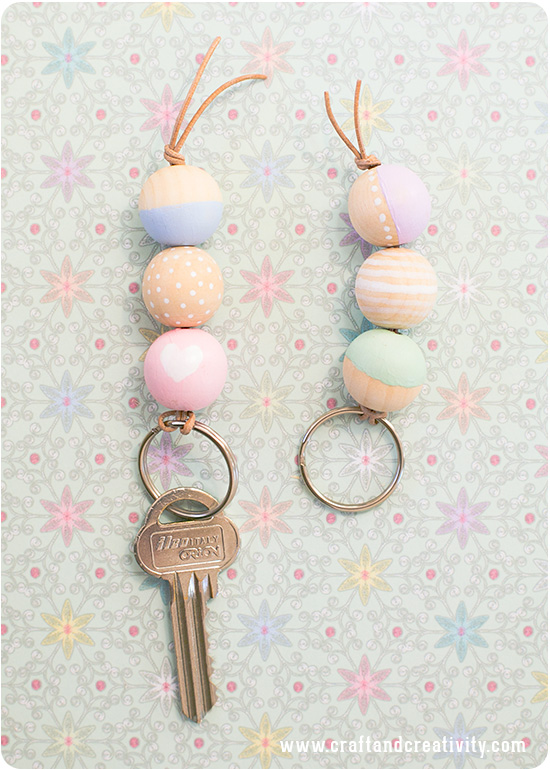 Via DIY or Die hittade jag till Unikarina.dk som gjort nyckelringar av träkulor som jag tyckte var både enkla och fina. De inspirerade mig att göra min egen variant. Vill ni ha tips på hur man kan måla träkulor i fina mönster rekommenderar jag en sökning på Pinterest.
————
Through a link at DIY or Die, I found my way to Unikarina.dk where Karina made ​​keychains out of wooden beads. They looked pretty and simple to make and I got inspired to make my own. For inspiration on how to paint wooden beads in pretty patterns, I recommend a simple Pinterest search.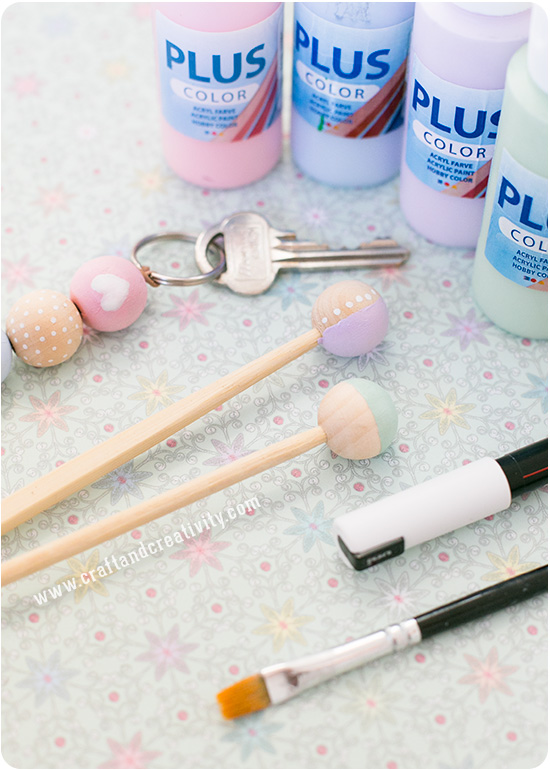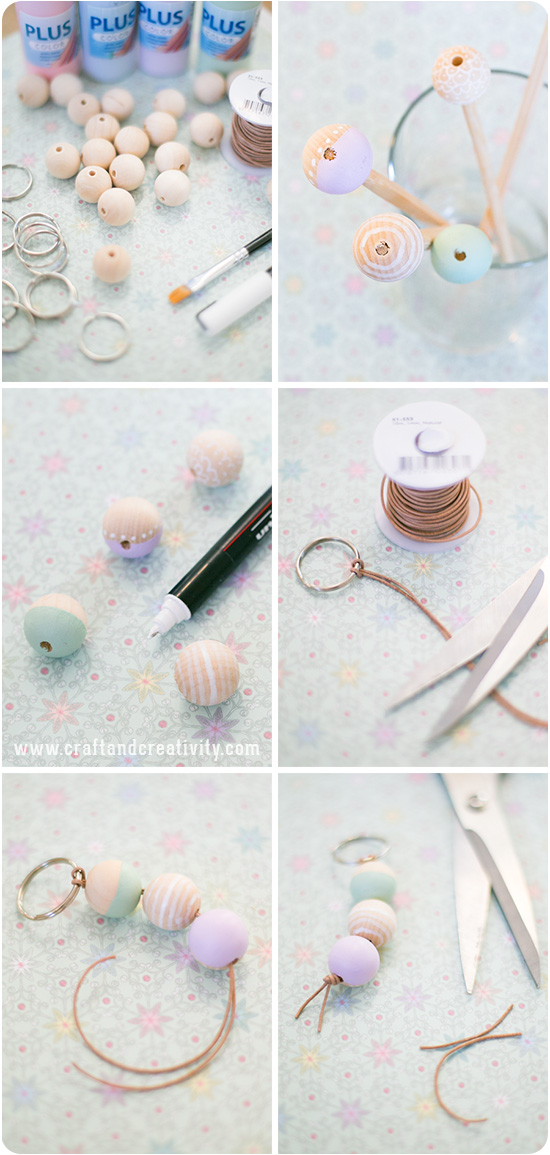 Du behöver: Träkulor/träpärlor (t ex 2 cm i diameter), nyckelringar, lädersnöre (1 mm tjock), hobbyfärg, pensel, permanent tusch, sax och t ex ätpinnar eller liknande.
Gör så här: Sätt träkulorna på t ex ätpinnar för att ha något att hålla i när du målar. Måla hela eller delar av kulorna i de färger du gillar och/eller rita mönster med permanent tusch. Låt torka. Fäst lädersnöret i nyckelringen och trä båda ändarna genom träkulorna. Knyt en knut längst ner och klipp av överflödigt snöre.
———
You will need: Wooden beads, key rings, leather string, acrylic paint, a brush, permanent markers, a pair of scissors and chopsticks or similar. 
Do like this: Place your wooden beads on chopsticks to have something to hold on to when painting. Paint the beads with the colors of your choice and/or draw patterns with a permanent marker. Allow to dry. Tie the leather string to the key ring and thread both ends through your wooden beads. Tie a knot at the bottom and cut off any access string.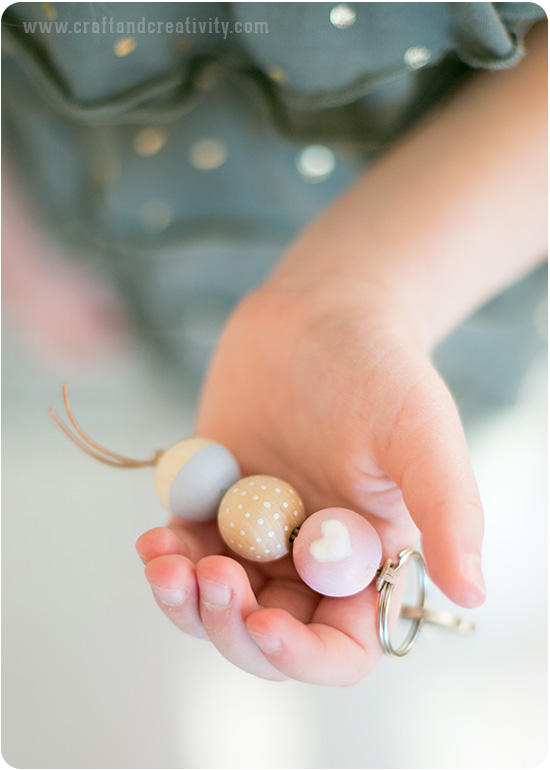 Nyckelringarna är perfekta för oss som har svårt att hitta nycklarna i handväskan eller varför inte göra ett gäng och ge bort i present?
————-
These key rings are perfect for us who have trouble finding our keys in our purse or why not make a bunch of them and give away as gifts?