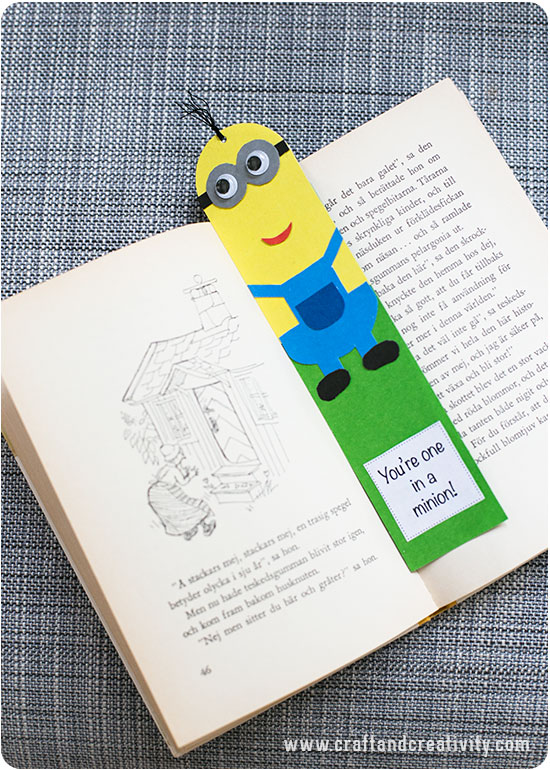 Liksom många andra barn (& vuxna) är mina döttrar väldigt förtjusta i Minioner. Vi beslutade oss för att göra bokmärken inspirerade av dessa gula figurer. Du är välkommen att ladda ner min mall om du eller dina barn också vill göra bokmärken som dessa!
————
Like many other kids (and adults) my girls loves Minions. We decided to make bookmarks inspired by these yellow characters. You are welcome to download my template if you or your child wants to make bookmarks like these!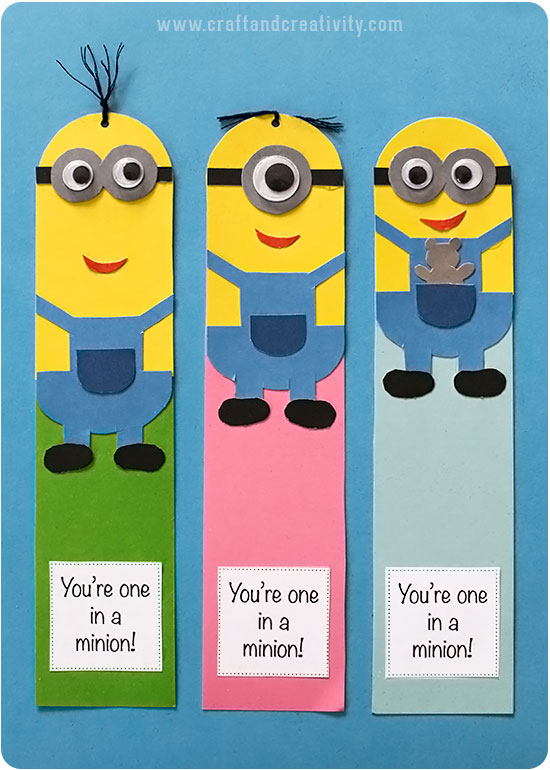 Med mallen kan du göra bokmärken som liknar Kevin, Stuart och Bob. Gör flera stycken och ge bort tillsammans med en pocketbok t ex.
————
With this template you can make bookmarks that look like Kevin, Stuart and Bob. Make a bunch of them and give some away as gifts. Why not together with a good read?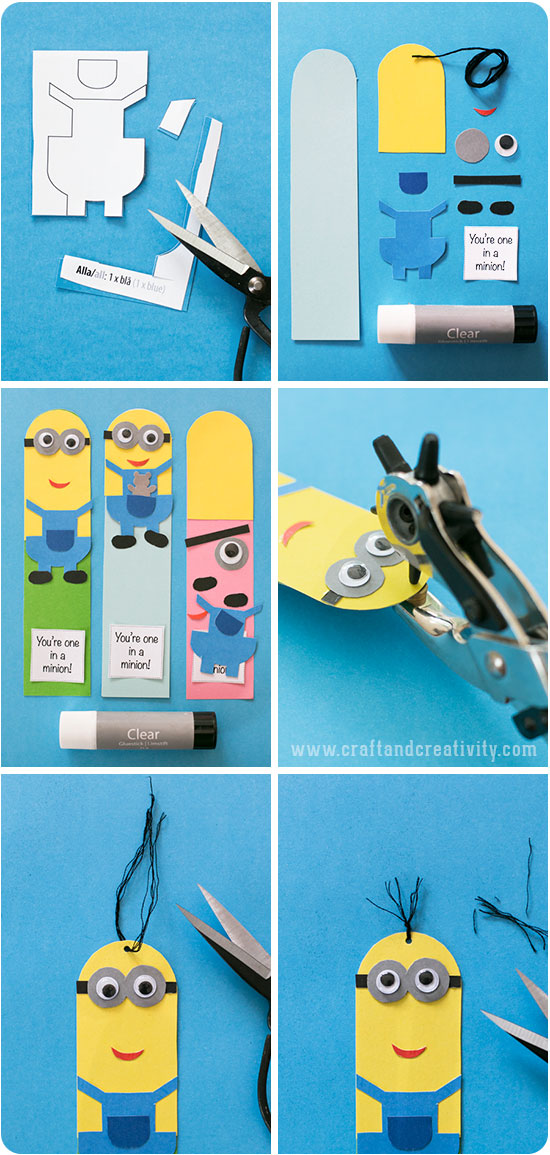 Det du behöver är: Ark med färgat papper, (ju tjockare papper/kartong desto mer stabila bokmärken), en sax, limstift, rullande plastögon (10 mm & 15 mm i diameter) och lite svart garn, t ex broderigarn.
Gör så här: Ladda ner och skriv ut mallen på en vanlig skrivare, lägg mallarna över färgat papper och klipp ut. På mallen står vilka delar som behövs för var och en av minionerna och vilken färg på papper mallarna ska användas till. När du klippt ut alla delar så limmar du ihop dem med limstift eller papperslim. Låt limmet torka. Gör ett hål i toppen med en håltång eller nål. Trä några trådar garn genom hålet och gör en knut. Klipp frisyren som du vill ha den.
———
What you need is: Cardstock in various colors, a pair of scissors, a glue stick, googly eyes (10 mm and 15 mm) and some black yarn, like embroidery thread for example. 
Do like this: Download and print the template, place the pieces over the cardstock and cut around. On the template I have written which parts you need for the different characters and what colors of cardstock to use. When you're finished cutting all the parts it's time to glue them together. Let the glue dry. Make a hole at the top with a punch plier or a needle. Thread a few pieces of yarn through the hole and make a knot. Trim the "hair" any way you want.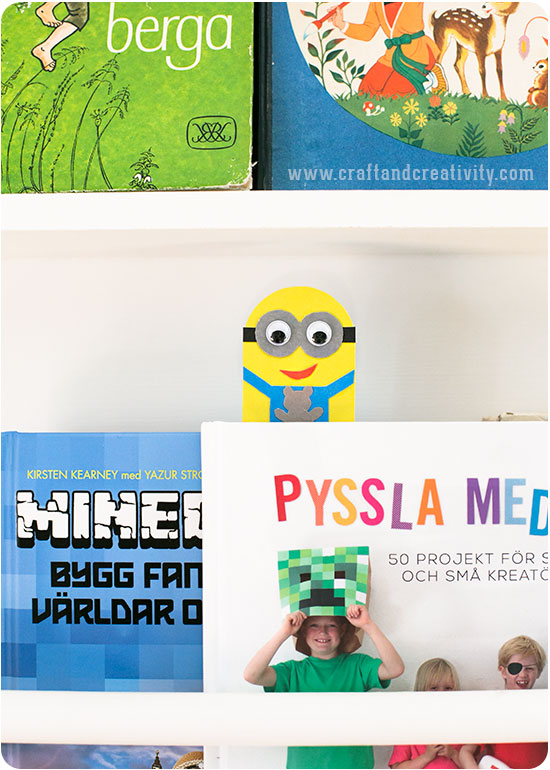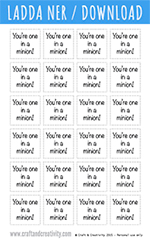 Jag har även gjort en pdf med 24 st rutor med texten "You're one in a minion" för dig som vill göra många bokmärken och slippa skriva ut hela mallen flera gånger. Båda mallarna är fria att använda för privat, icke-kommersiellt bruk.
————
I've also made a pdf with 24 boxes with the text "You're one in a minion" for those of you who want to make several bookmarks but don't want to print the complete template again and again. Feel free to use both templates for private, non-commercial use.