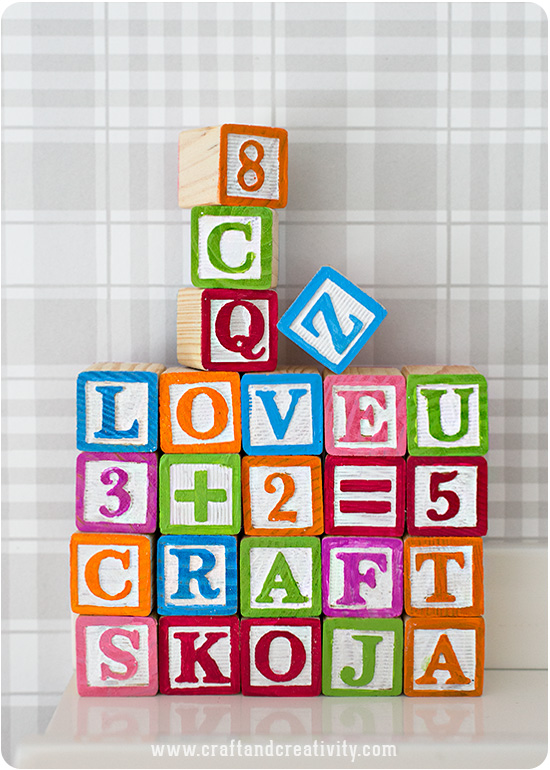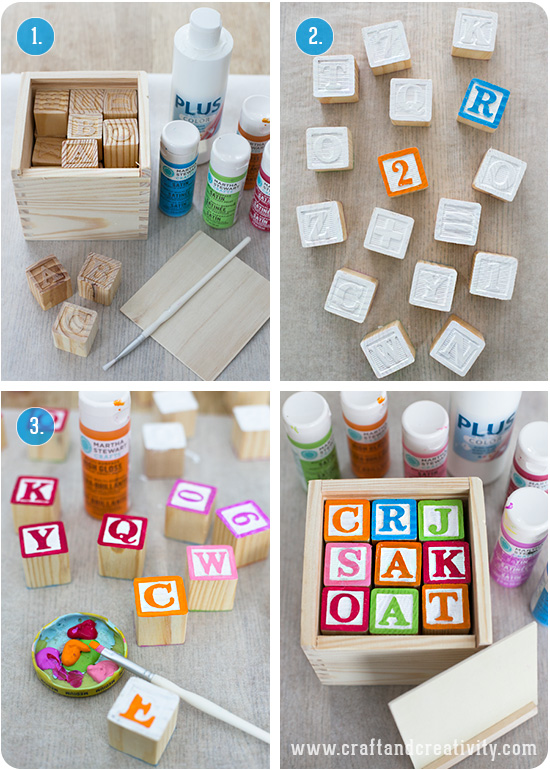 Du behöver: Bokstavsklossar av trä, hobbyfärg som t ex Martha Stewarts färger eller Plus Color (som båda är CE-märkta och därmed lämpliga på leksaker) och en pensel.
Gör så här: Besluta dig för om du vill måla sidorna på klossarna eller inte. Jag valde att låta dem få förbli omålade. Det är enklast att börja med den vita bakgrundsfärgen. Använder du Plus Color eller Martha Stewarts färger så behöver du inte grundmåla innan och färgen torkar väldigt snabbt. Jag brukar täcka bordet med ett ark bakplåtspapper när jag målar och pappret går att rulla ihop och återanvända efter att det torkat. Istället för paletter använder jag lock från gamla glasburkar.
När den vita färgen torkat är det dags att måla själva bokstäverna/siffrorna och ramen runt om. Låt torka igen, vänd på klossarna och gör likadant på den motsatta sidan. Rengör penseln med ljummet vatten. Förvara klossarna i asken som du också kan dekorera om du vill.
————-
You will need: Wooden letter blocks, acrylic paint such as Martha Stewart's paint or Plus Color (both suitable for toys) and a brush. 
Do like this: Decide if you want to paint the sides of the blocks or not. I chose not to. It's easiest so start with the white background paint. If you use Plus Color or paint from Martha Stewart Crafts you don't need a primer and the paint dries very quickly. I like to cover the table with a sheet of baking paper to avoid stains. When you're done painting, let the paper dry, roll it up and save it for next time. Instead of palettes I use lids from old glass jars. 

When the white paint is dry, it's time to paint the letters/numbers and the frames. Let dry again, turn the blocks upside down and paint the other side. Clean your brush with water. Keep the blocks in the box which you can decorate as well if you like.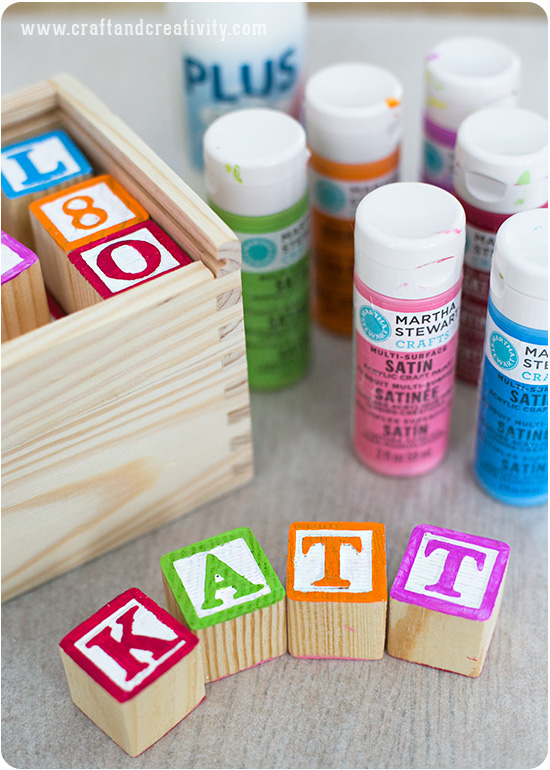 Bokstavsklossar är en rolig leksak för barn som håller på och lär sig alfabetet. Förutom att bilda ord och tal av dem så kan man förstås bygga saker med klossarna.
———
Letter blocks is a fun toy for children who are about to learn the alphabet. Apart from forming words and numbers the kid's can use the blocks to build things.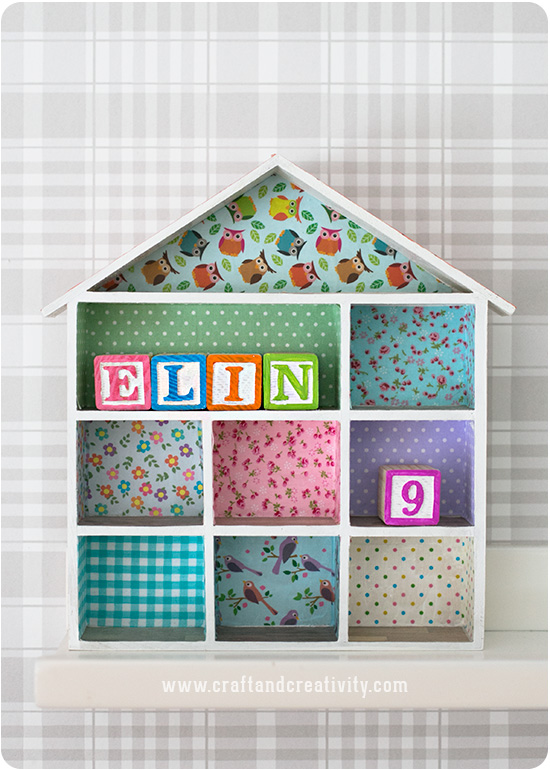 Klossarna är också fina att använda som dekoration i t ex ett barnrum. Här huserar de i prylhyllan som jag målade och dekorerade för ett par år sedan.
————
The letter blocks also look great as decoration in a kid's room. Here I've placed them in a shelf which I decorated a couple of years ago.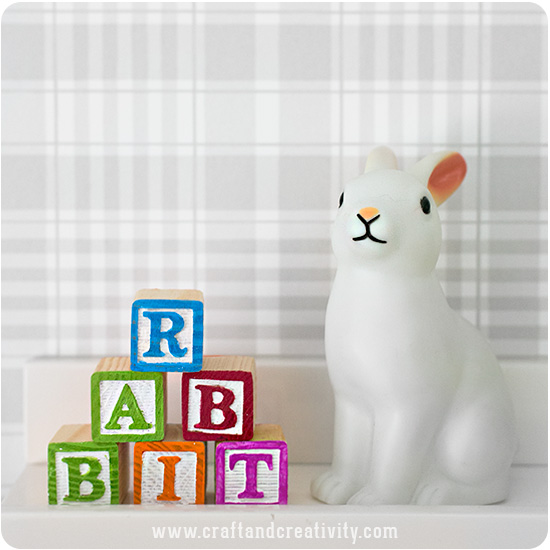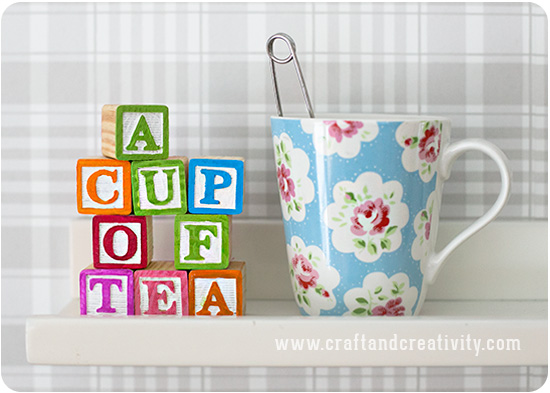 Själv tycker jag bokstavsklossarna är vansinnigt söta som rekvisita när jag fotar och de lär dyka upp lite överallt i mina bilder framöver… 😉
————
Personally, I think the blocks look super cute as props when photographing and it's not unlikely that you will see them in more pictures to come… 😉