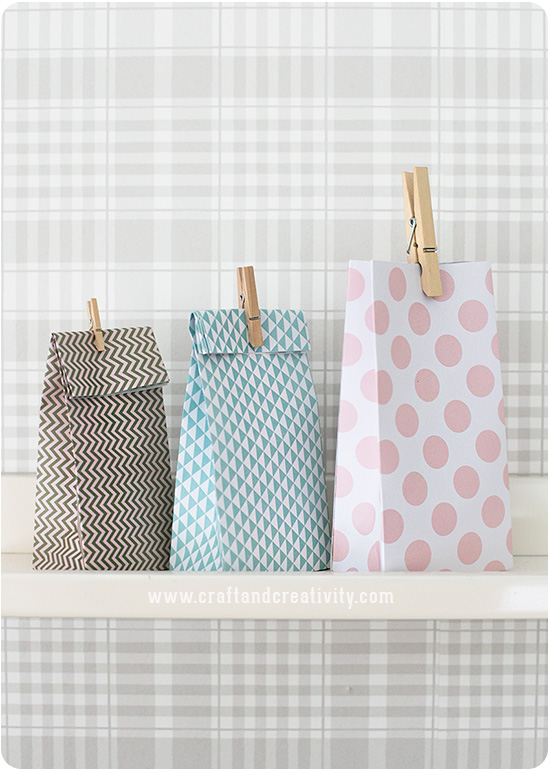 Ett av mina favoritpyssel är att göra egna presentpåsar. Det går snabbt och jag anser personligen att hemmagjorda påsar blir finare än färdigköpta eftersom man själv kan välja favoritmönster och färger på pappret.
———-
One of my favorite crafts is to make my own gift bags. It's easy and I personally think that homemade bags looks prettier than store-bought ones, since you can choose whatever paper you like the best.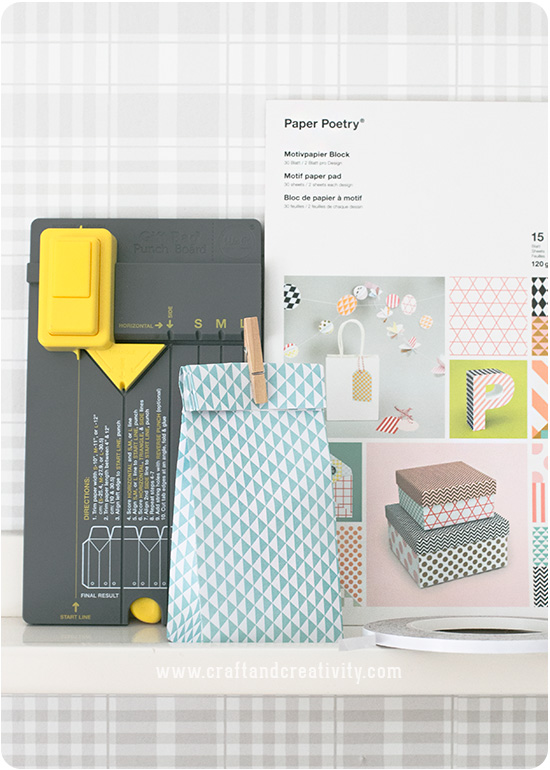 Ett sätt att göra fina presentpåsar är att använda en stansmall från We R Memory Keepers. Med mallen kan du falsa sidorna, göra hål för handtag och stansa ut bottenflikarna för en mer exklusiv look. Fler exempel på påsar jag gjort med den stansen hittar du i två tidigare blogginlägg – exempel 1 (med instruktionsfilm) och exempel 2.
Ett annat alternativ är att vika påsarna för hand och vill du lära dig hur du gör det på enklast möjliga sätt så klicka dig vidare till denna steg-för-steg beskrivning, för övrigt ett av mina mest lästa blogginlägg genom tiderna. Vilket känns som ett tecken på att fler än jag gillar att göra egna present- och kalaspåsar!
———-
One make to make gift bags is by using a punch board from We R Memory Keepers. With the punch board you can score the folding lines, make holes for handles and punch out the bottom tabs for a really exclusive look and feel. You can find more bags made with this punch board in two of my previous blog posts – Example no.1 (with links to a video tutorial) and Example no.2.
Another way is to fold the bags by hand and if you want to learn a really simple way, please proceed to this step-by-step tutorial. Which, incidentally, is one of my most read blog posts ever. This tells me that I'm probably not the only one who likes to make my own gift bags and party bags.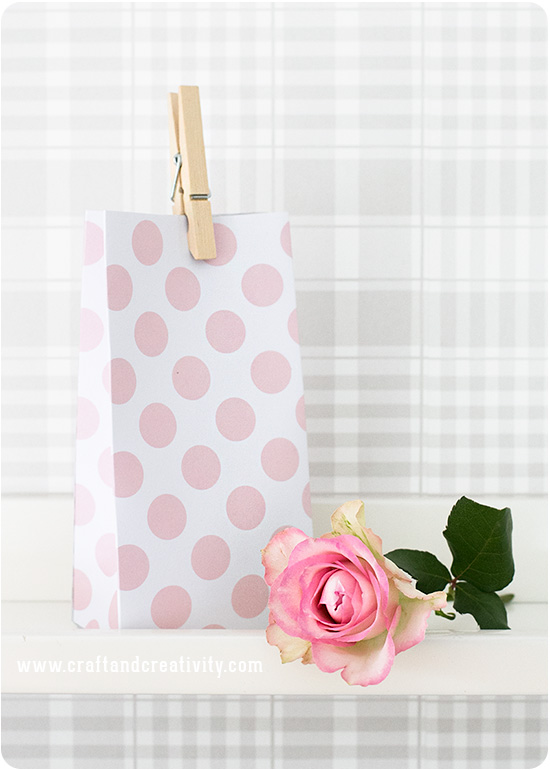 Till dagens tre påsar använde jag papper & kartong ur designblocket Graphic från Rico Design. Du kan välja att använda papper eller kartong till dina påsar, kartong med en ytvikt på ca 200-270 gr ger mer stabila påsar som känns lite lyxigare. Påsarna går att variera i bredd (välj mellan 6,6 cm, 8 cm eller 9,5 cm). 1 A4-ark fungerar för alla tre storlekar. Använd dubbelhäftande tejp eller limstift för att montera ihop påsarna.
———–
For these three bags I used paper and cardboard from the paper pad Grapic from Rico Design. You can choose to use paper or cardstock or your bags. Cardstock makes the bags more stable and feel more exclusive. The bags' width can be varied (choose between 6.6 cm, 8 cm or 9.5 cm). One A4 sheet works for all three sizes. Use double-sided adhesive tape or a glue stick to assemble the bags.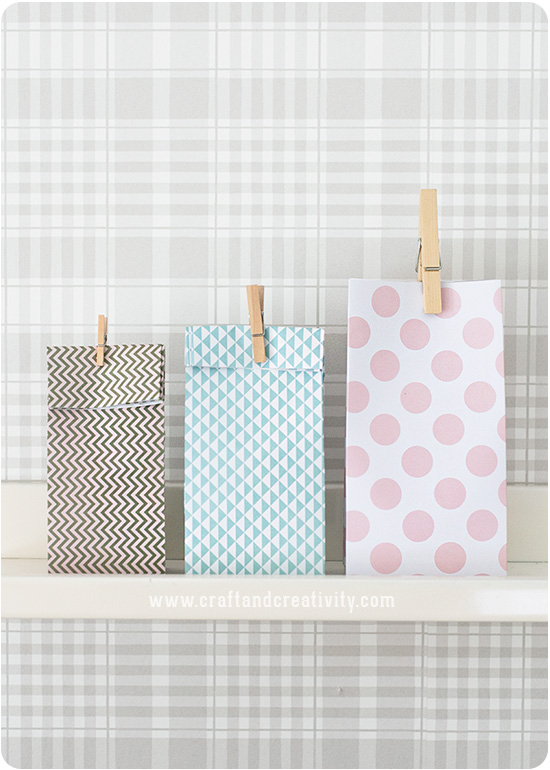 Använd t ex klädnypor av trä för att försluta påsarna. Eller gör hål högst upp och trä i ett snöre eller band som handtag.
———
You can use wooden clothespins to seal the bags. Or make holes at the top and use a piece of string or ribbon as handles.