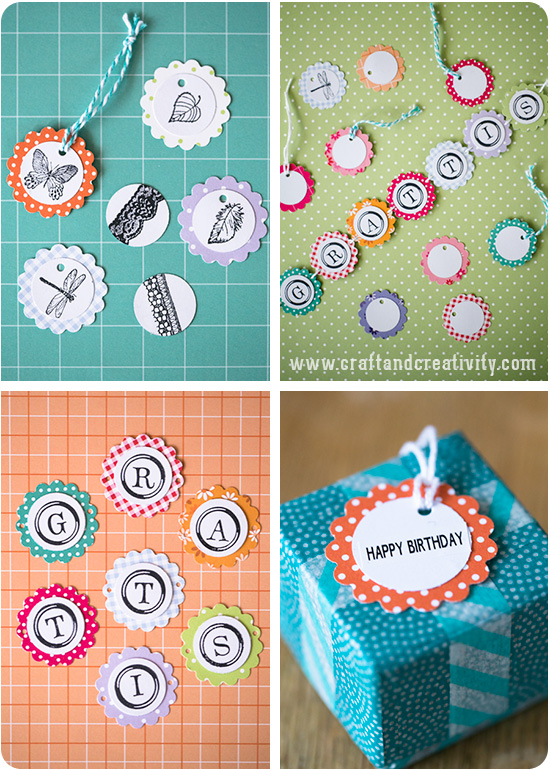 Med figurstansar och handstansar går det snabbt och lätt att göra egna etiketter. På under 20 minuter hinner du göra hur många etiketter som helst och de blir både billigare och finare än färdigköpta etiketter.
————–
With lever punches and squeeze punches it's easy to make your own tags and labels. In less than 20 minutes you can make an infinitive number of tags, so much cuter and more inexpensive then the pre-made ones.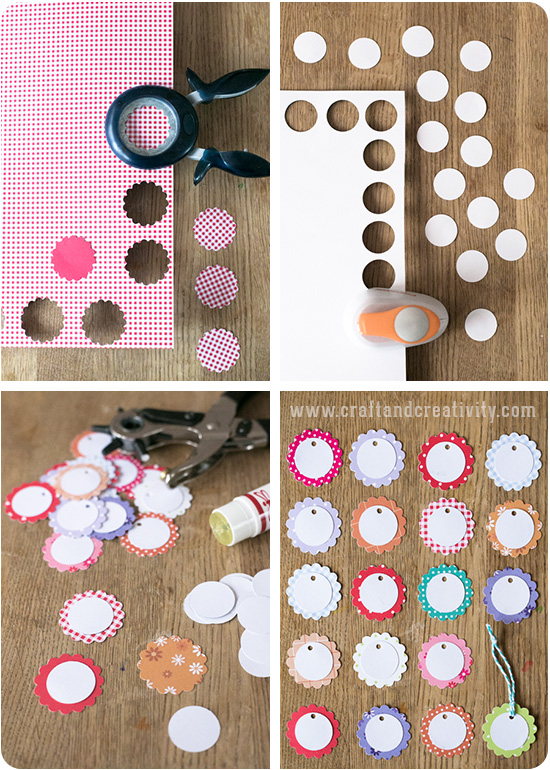 För att göra etiketter linkande mina behöver du en cirkelformad figurstans med vågig kant (i mitt fall 38 mm) och en något mindre rund figurstans (i mitt fall 25 mm). Det går förstås även att använda större storlekar eller vilka former man vill. Stansa ut ett gäng vågiga cirklar av mönstrat papper och ett gäng runda former i vanligt vitt papper. Limma ihop dem med limstift och gör hål med en handstans, håltång eller hålslag. Knyt fast ett snöre och skriv på med penna eller använd en märkapparat.
————
To make tags similar to mine you need a scalloped circle shaped squeeze punch (in my case 38 mm) and a slightly smaller round lever punch (in my case 25 mm). You could use larger ones if you like or choose other shapes. Punch a bunch of scalloped circles out of patterned paper and a bunch of plain round ones out of ordinary white paper. Glue them together and make a hole with a hand punch or punch pliers. Tie a string to your tags and write on them with a pen or a label maker.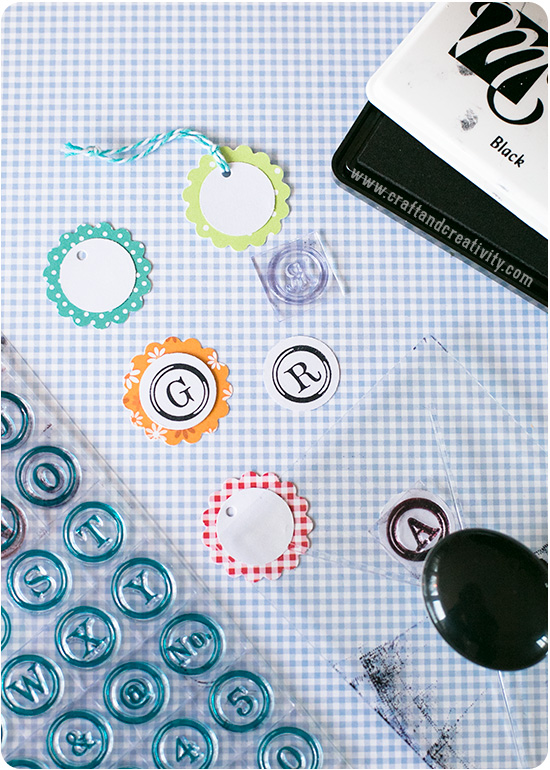 Det blir också fint att stämpla på etiketterna. Här har jag använt silikonstämplar, s k clear stamps. Du placerar stämpeln på ett akrylblock, använder valfri färg på stämpeldyna och stämplar bokstäver eller mönster på etiketterna.
———–
You can also stamp your tags. Here I've used letter clear stamps with an acrylic block and a black ink pad.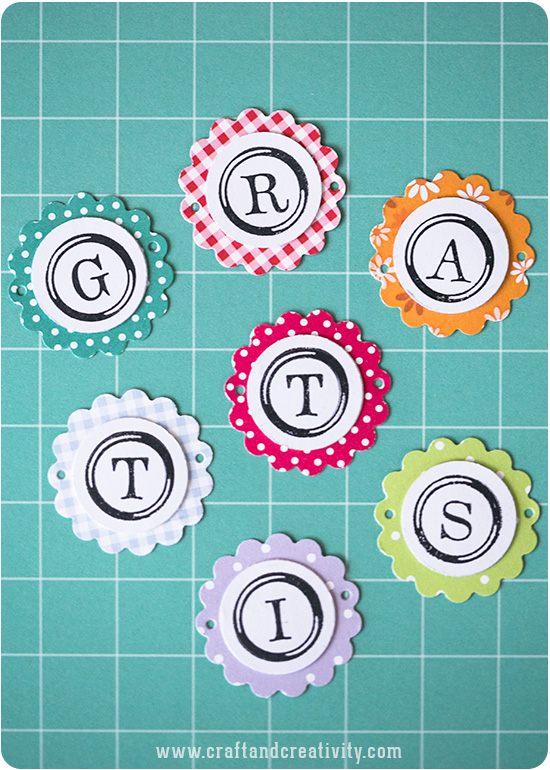 Om du vill göra en girlang så gör två hål istället för ett.
———–
If you want to make a garland you can make two holes instead of one.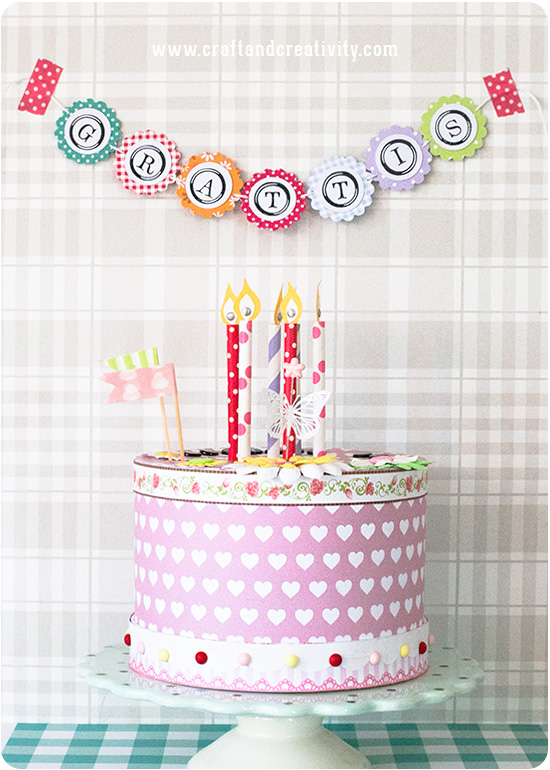 Girlangen kan du tejpa fast på väggen med washitejp till ett kalas t ex. Här får min dotters papperstårta vara med på ett hörn igen.
————-
The garland can be taped to the wall for a party, for example. Here my daughter's paper cake turnes up again.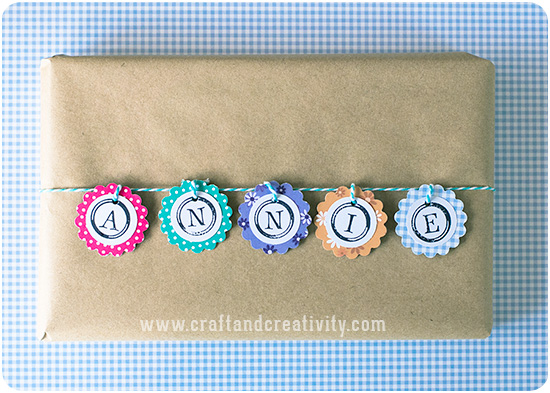 Eller häng etiketterna på ett snöre och dekorera ett paket.
—————
Or hang the tags on a string and decorate a gift.