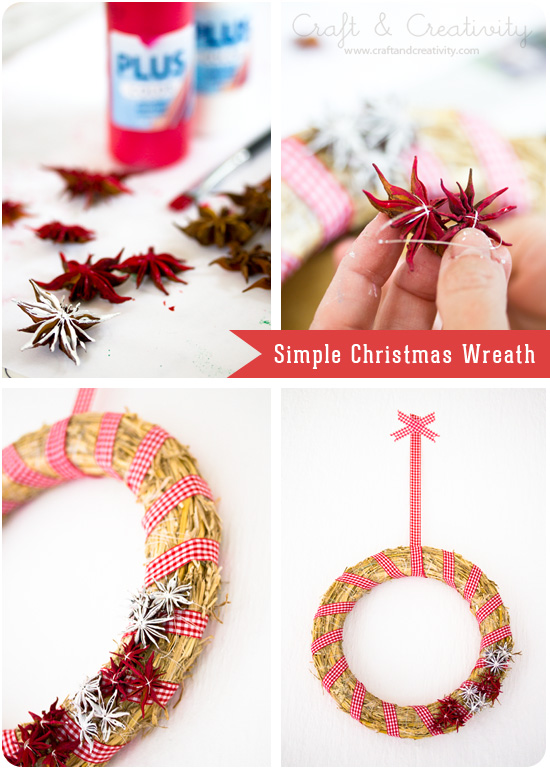 Ett enkelt och snabbt sätt att göra en julkrans är att knyta ett fint band runt en färdig halmkrans. Vill man pynta ytterligare kan man fästa kottar eller anisstjärnor runt kransen med metalltråd. Anisstjärnorna kan man antingen låta vara naturella eller måla dem med lite röd och/eller vit hobbyfärg.
—
A simple and quick way to make a Christmas wreath is to tie a nice ribbon around a pre-made straw wreath. If you wish to decorate further, you can attach cones or anise stars to the wreath and fixate with wire. You can either keep the anise stars natural, or paint them with some white and/or red hobby paint.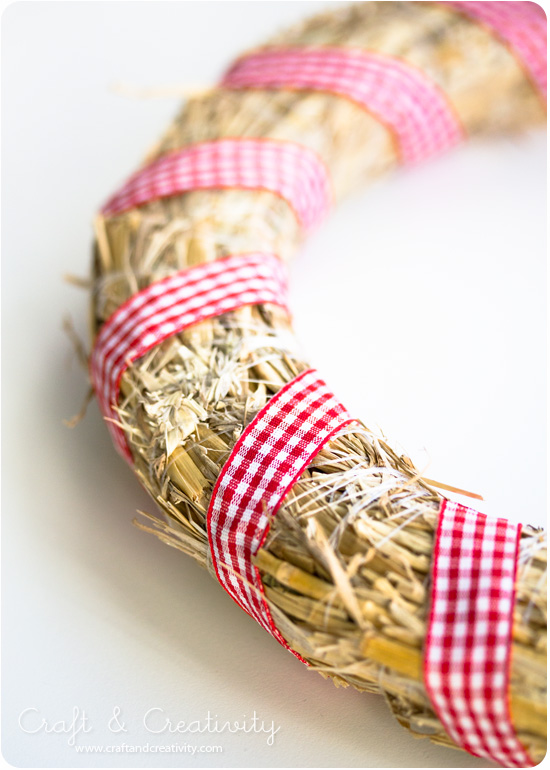 Just nu har vi kampanjpris på halmkransar på Make & Create, köp 3 och betala för 2. Erbjudandet gäller t o m 17 december 2012.