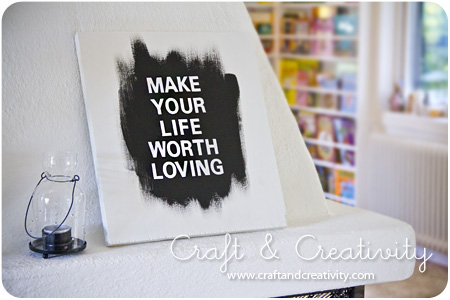 Jag hittade den här idén på Pinterest och det ledde mig till Elise Blahas fina pysselblogg, Enjoy it. Det kändes som ett roligt pyssel att försöka sig på. Elise har en utförlig beskrivning på sin sida och jag hänvisar gärna dit för mer detaljerad information. Hon har dessutom massor med andra roliga tips. Den är på engelska men inte alls svårt att förstå, plus att hon med vackra bilder demonstrerar exakt hur man går till väga.
—–
I found this neat craft project on Pinterest and it led me to Elise Blaha's lovely craft blog, Enjoy it. It felt like a fun project to try. Elise has a detailed description on her blog and I'm happy to refer to her blog post for more details. She also has lots of other great tutorials. It's in English but very easy to follow, plus the fact that she uses pictures to demonstrate exactly how to go about making this project.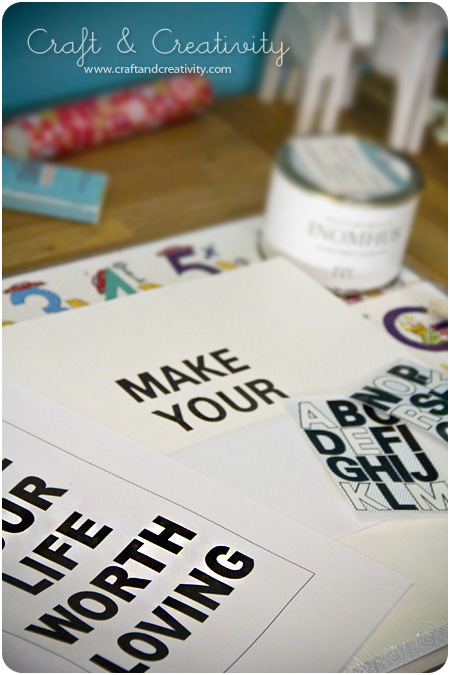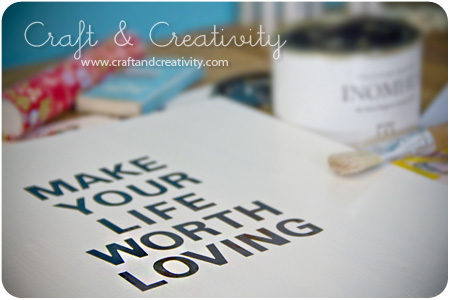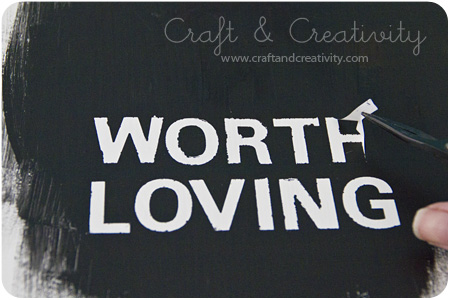 Precis som Elise fick jag lite läckor i bokstäverna från den svarta färgen men fixade till det med vit färg och en tunn pensel.
——-
Just as Elise, I had some leaks in the letters from the black paint but adjusted that with white paint and a fine brush.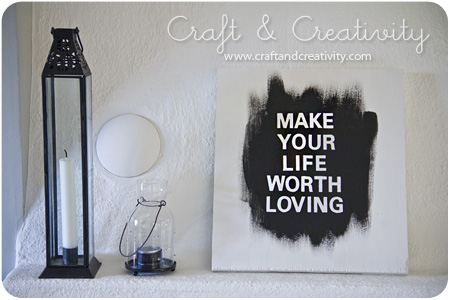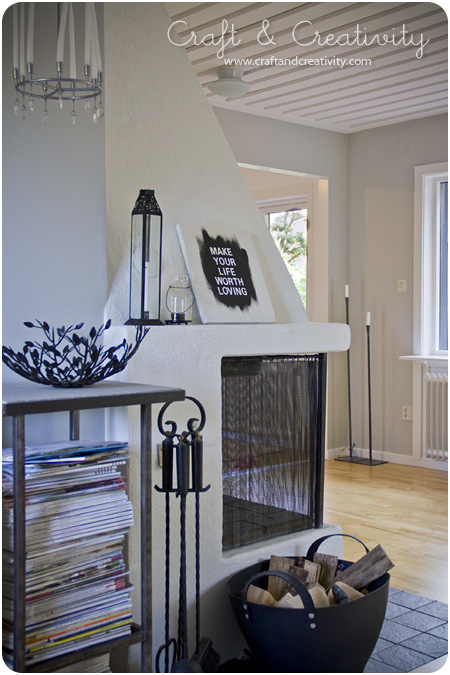 Jag tycker tavlan passar utmärkt på vår öppna spis! Eller hur? 🙂
——-
I think it looks great on our fireplace! Don't you? 🙂