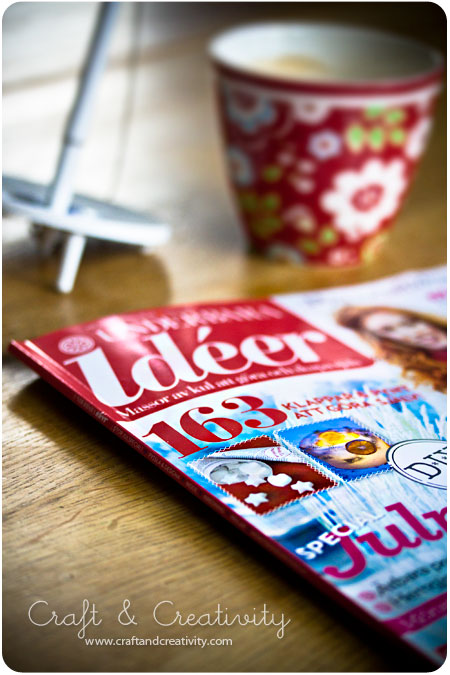 Jag unnade mig en ny tidning igår som jag inte ens visste fanns. Men där stod den i tidningshyllan och lockade mig. Underbara idéer, nr 2 tror jag bestämt (den ges ut endast två gånger om året). Riktigt trevlig tidning visade det sig, med massor av DIY (do it yourself) projekt, beskrivningar och mönster.
Man skulle kunna tro att jag läst tidningen för flera veckor sedan, för i den hittar jag både pimpade mobil-sladdar, 10 kreativa julkort, cake pops likväl som en beskrivning på hur man viker pappersaskar. Men också massor av pyssel som jag inte redan gjort. Roligt!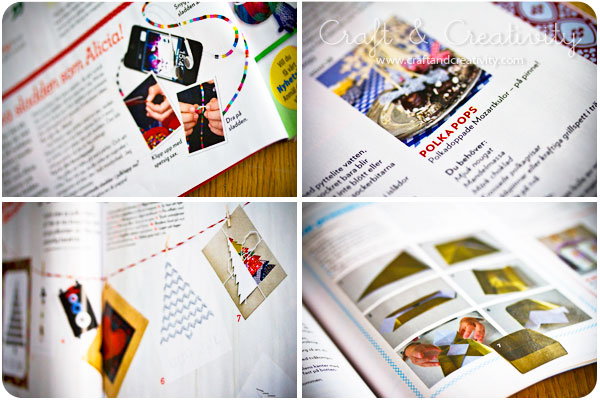 I treated myself to a new magazine yesterday that I didn't even knew existed. But there it was on the newspaper stand and tempted me. It's called Underbara idéer (Wonderful Ideas), no 2 I believe (it's published twice a year). It turned out to be a really inspiring magazine with lots of DIY projects, tutorials and templates.