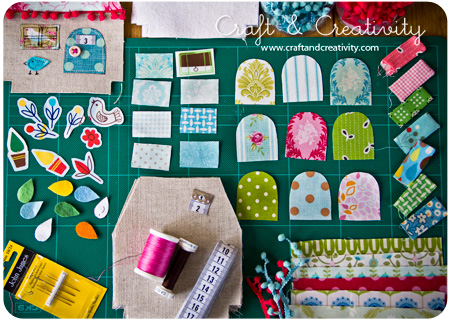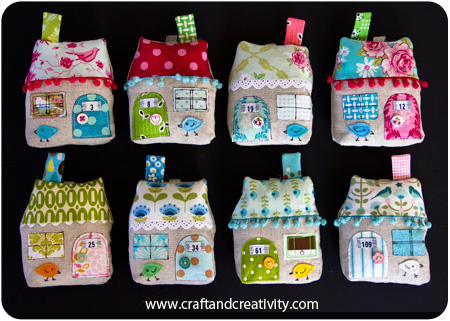 Jag har sett många varianter på tyghus och många är otroligt fina. För några veckor sedan bloggade Retro Mama (som länge varit en av mina favoritbloggar) och delade med sig av ett mönster på sina tyghus. Jag tipsade om det för ett tag sedan. Sedan dess har det kliat i mina fingrar att sy egna men jag tvekade lite eftersom det var många steg i beskrivningen och för att jag aldrig använt material som Vlieselin t ex. När jag väl började var det inte alls svårt utan det här blev det roligaste pysslet jag gjort på väldigt länge. Visserligen tidskrävande men himla kul att göra. Roligast var att mixa och matcha tyger och färger.
Mina hus ska bli julklappar till nära och kära (blunda om det är någon som känner sig träffad! 😉 ) och för att husen skulle bli personliga är det mottagarnas husnummer som jag använt. Nr 12 är vårt husnummer så det lilla huset får stanna hemma. Jag hade inget tyg med nummer på hemma så jag demolerade ett måttband. Man tar det man har…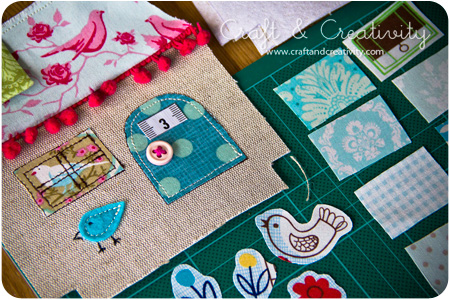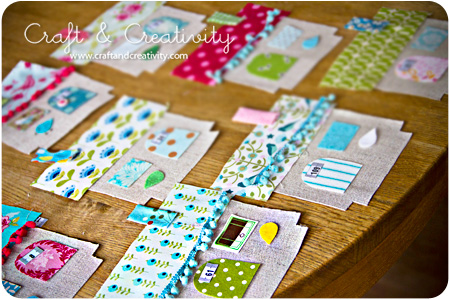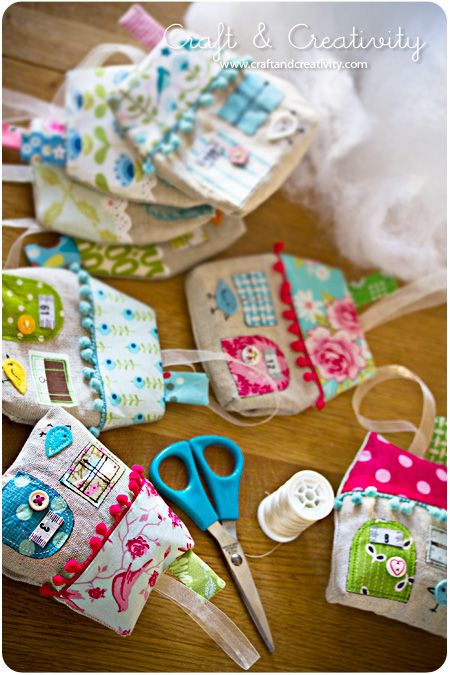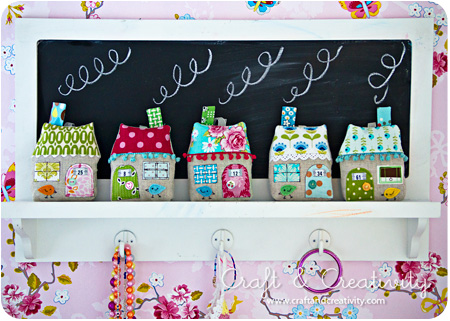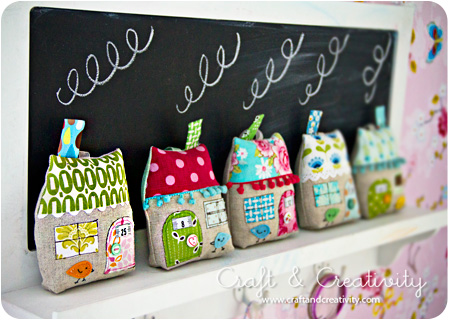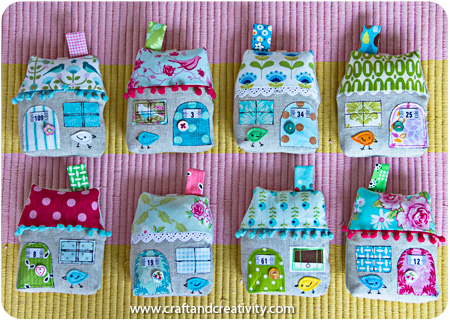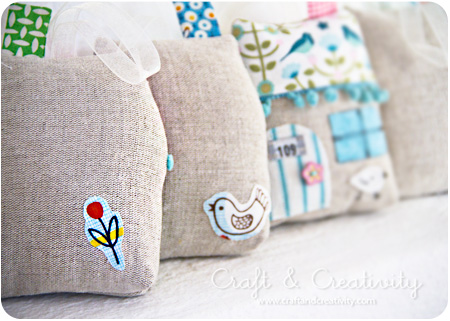 Några av husen fick applikationer på baksidan också.

I have seen many variations on fabric houses and many of them are quite fabulous. A few weeks ago one of my long time favorites, Retro Mama, shared a fabric house pattern on her blog. I told you about it a while ago. Since then I've been wanting to sew my own, but I hesitated because of the many steps in the tutorial and because I've never worked with materials like fusible interfacing. Once I started though it wasn't at all difficult, it actually turned out to be the most satisfying craft project in a long time. Very time consuming, but amazingly fun to do. The most fun was to mix and match fabrics and colors.
My houses will be Christmas presents for loved ones (if anyone near or dear reads this, please keep your eyes shut 😉 ). And to make the houses more personal, I put the recipients' house numbers on them. No. 12 is the number of our house so that little house will stay here. I didn't have any fabric with printed numbers so I used a tape measure which I cut into pieces. You make due with what you have …