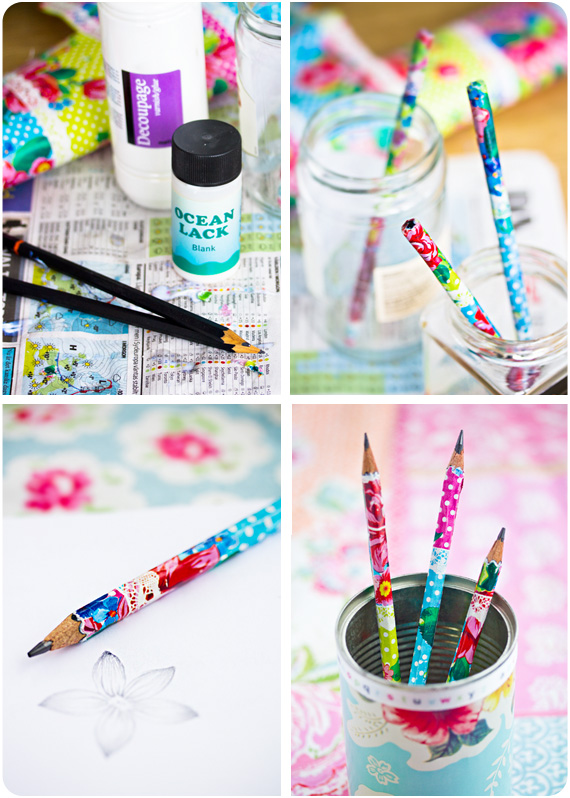 Mina tråkiga gamla svarta blyertspennor har fått sig ett lyft med hjälp av en bit omslagspapper, decoupagelim och lite lack. Ännu ett pyssel som jag sett på en mängd olika ställen och som verkade så lätt att jag var tvungen att testa. Det var mycket riktigt enkelt också. Och jag tycker det blev lite fint. Jag blir glad av dem!
———-
My dull old black pencils has received a make-over with the help of a piece of wrapping paper, decoupage glue and a little bit of varnish. Yet another craft that I've seen in a variety of places and that seemed so simple that I had to give it a try. It turned out be just as easy as I thought. And I think they look pretty good. They make me happy!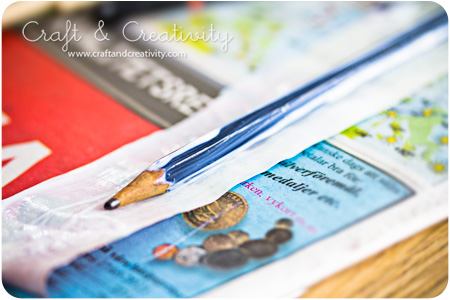 Omslagspapper fungerar bra eftersom det ofta är ganska tunt. Jag klippte ut en bit, kladdade på med decoupagelim och rullade papperet runt pennan. När pennan var helt täckt med papper (det gör inget om papperet täcker själva pennspetsen) penslade jag på ett lager lack över alltsammans. Jag lät pennorna torka några timmar, stående i glasburkar. Jag vässade dem när de var helt torra för att få bort överflödet av papper som täckte spetsen.
——–
Wrapping paper works well because it's pretty light weight. I cut out a piece of paper, covered it (and the pencil) with decoupage glue and rolled the paper around the pencil. When fully covered with paper (it doesn't matter if the paper covers the tip), I brushed a layer of varnish over the hole thing. I let the pencils dry for a couple of hours, standing by them selfs in glass jars. When completely dry I sharpened them to remove the excess paper.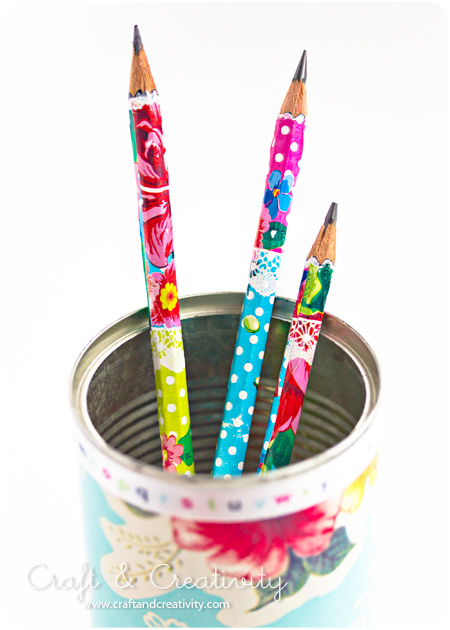 Pennburken är en omgjord konservburk som jag piffade till för ett tag sedan. /
The pen holder is an old tin can that I upcycled up a while back.