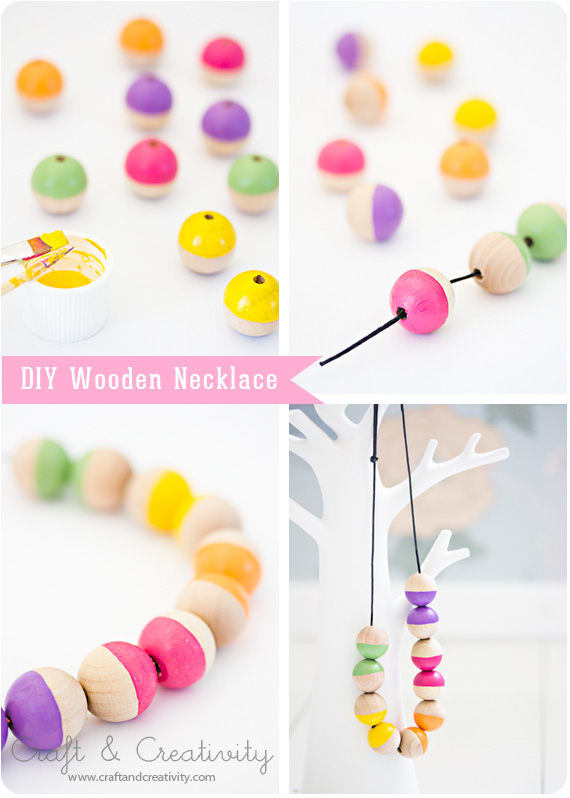 Du behöver: Träkulor (mina är 2 cm i diameter), läderband eller liknande, hobbyfärg, pensel och en grillpinne (eller tandpetare). /
You will need: Wooden beads (mine are 0.8 inches in diameter), leather string or necklace chain, hobby paint, brush and a barbecue stick (or toothpicks).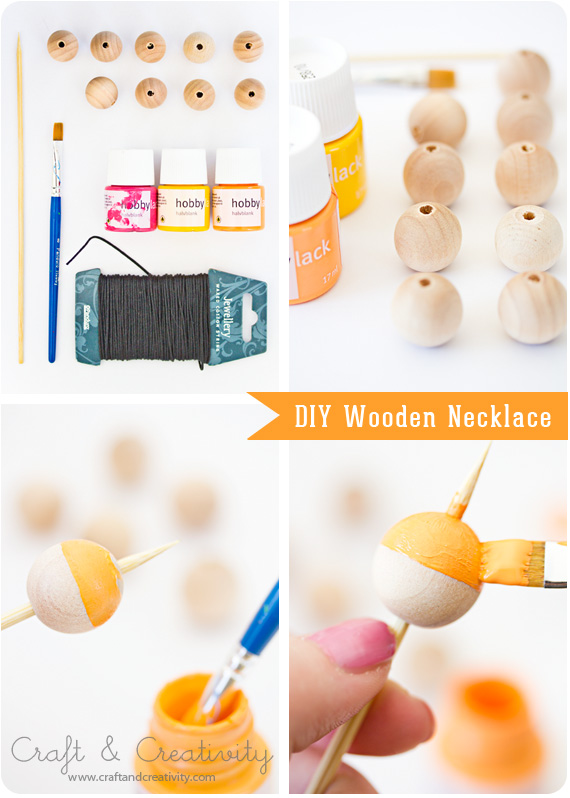 Gör så här: Det är enklast att måla kulorna om man spetsar dem på en grillpinne eller tandpetare. Om man känner sig ostadig på hand kan man täcka det område man inte vill måla med maskeringstejp. Jag målade på fri hand och jag gillar att det inte blev helt perfekt. Låt färgen torka. Trä kulorna på bandet i den ordning du önskar. Jag knöt samman halsbandet med en s k "glidande knut", beskrivning finns här.
—-
Do like this: It's easier to paint the beads if you stick them on a barbecue stick or a toothpick. If you feel your hand is too unsteady, you can cover the area you don't want to paint with masking tape. I painted freehand and liked the imperfection. Let the paint dry. Thread the wooden beads on the string in the order you wish. I used a "sliding knot" to tie the necklace together, tutorial found here.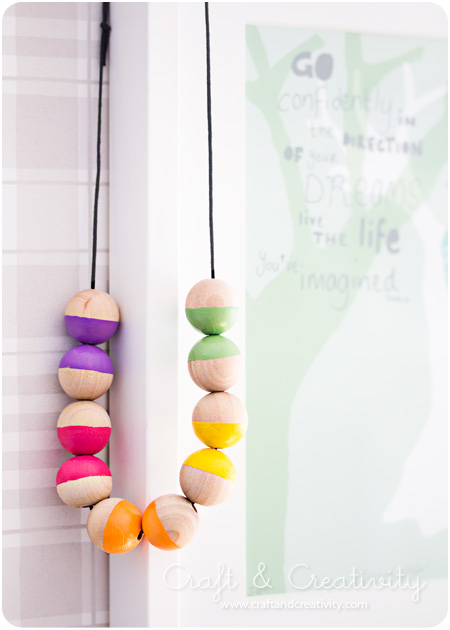 Min inspiration till detta halsband kom från flera olika håll, bland annat från Henry Happened och V and CO. /
My inspiration for this necklace came from several sources, including Henry Happened and V and CO.