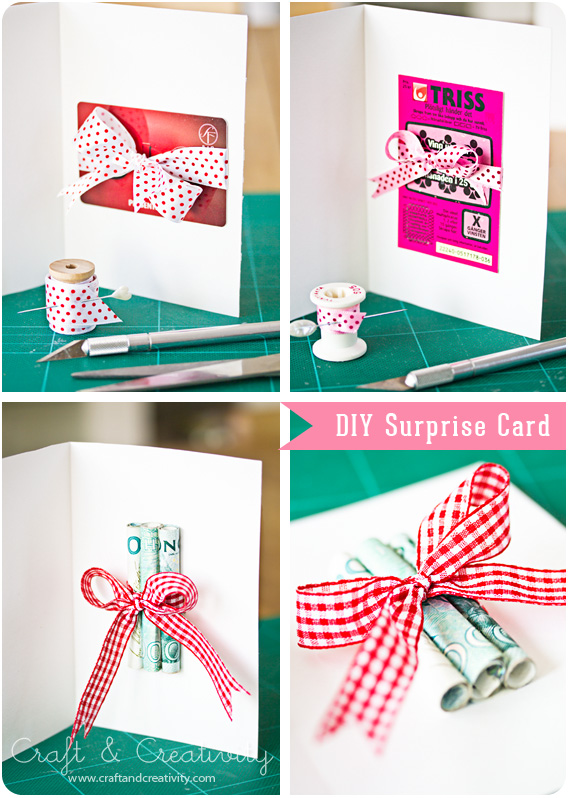 Presentkort, skraplotter och pengar brukar vara populära presenter, framförallt kanske till ungdomar. Det kan dock kännas lite svårt att paketera dem på något roligt sätt. Jag fick en idé som jag ville dela med er. /
Gift cards, scratch cards and money tend to be popular gifts, especially among young people perhaps. However, it's can be difficult to present them in a creative way. I came up with an idea that I would like to share with you.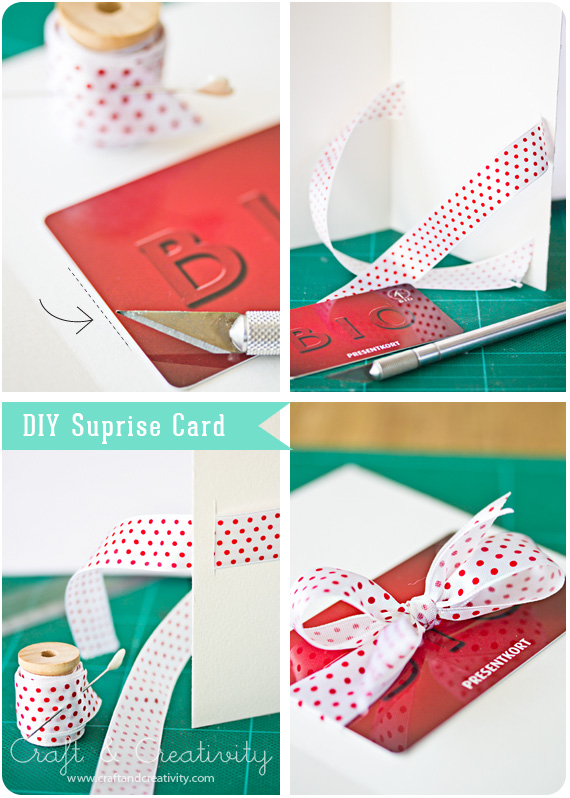 Du behöver: Ett gratulationskort, kuvert, hobbykniv, sax och ett fint band. Och så själva presenten förstås.
Gör så här: Placera presentkortet på mitten av gratulationskortet och gör ett vertikalt snitt med hobbykniven till höger och till vänster om presentkortet. Trä bandet genom hålen så att ändarna möts på framsidan. Lägg kortet på plats och knyt en rosett. Svårare än så är det inte. Jo, glöm inte skriva vem det är från… 😉
—–
You will need: A greeting card, envelope, hobby knife, scissors and a pretty ribbon. And the gift itself of course.
Do like this: Place the gift card in the middle of the greeting card and make a vertical cut with a hobby knife to the right and the left of the gift gift card. Thread the ribbon through the holes so that the ends meet at the front. Place the gift card in the middle and tie a bow around it. And you're done. Well, don't forget to write who it's from … 😉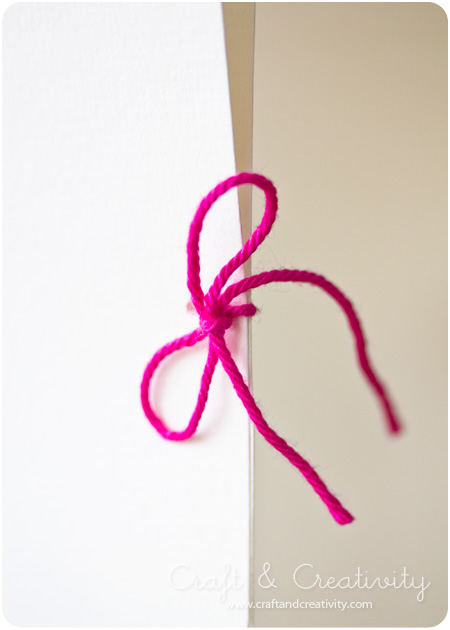 För att försegla kortet kan man ta en nål och göra ett litet hål i båda långsidor och trä en garnstump igenom. Knyt en knut eller en rosett. Stoppa kortet i ett kuvert. /
To seal the card you can use a needle and make a small hole through both sides of the card. Thread a piece of yarn through the holes. Tie a knot or a bow. Place the card inside an envelope.