Oj då, det blev visst en lång bloggpaus utan att det var riktigt planerat. Jag har haft fullt upp med att jonglera nya spännande projekt med att vara ledig så mycket som möjligt med mina sommarlovslediga barn. Men det betyder förstås inte att vi inte pysslat. Mer om det kommer framöver. 🙂 Först och främst vill jag dela med mig av ett par roliga saker som hänt på sistone. För det första så har jag vunnit en jättefin present från Prillig – GreenGate bakformar och en slickepott av märket Rice. Och vilket vackert paket! Jag blev så glad!
——-
Oops, sorry for that long blog break. I didn't plan it. I've been quite busy trying to juggle new exiting projects with spending as much time as possible with my girls, who are on their summer break. But that doesn't mean that we haven't been crafting. More about that will come. 🙂 First of all, I would like to share a couple of fun things with you. First and foremost, I won a very nice gift from Prillig – GreenGate baking trays and cupcake cups and a spatula from Rice. And what a lovely gift wrapping! I'm very pleased!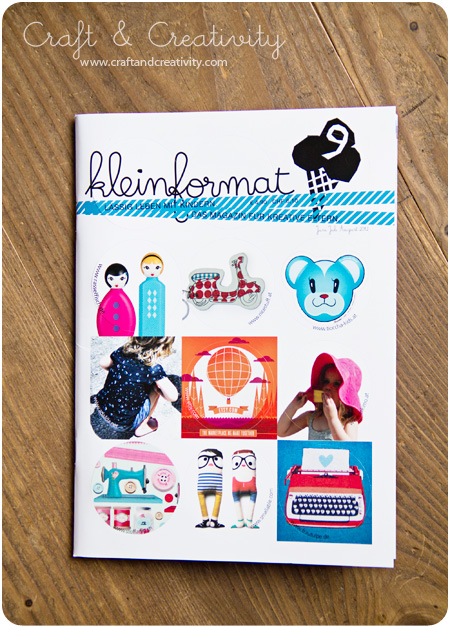 För det andra så damp den här trevliga tidningen ner i brevlådan härom dagen. Kleinformat, ett kreativt tyskt magasin inriktat på familjeliv och pyssel. /
Second of all, I got this great magazine on the mail the other day. Kleinformat is a creative German magazine, focused on family life, crafts and tutorials.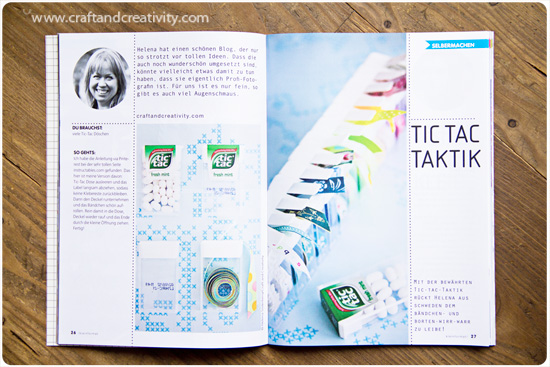 På ett uppslag i tidningen finns mina Tic Tac-organiserade band med! Himla roligt! /
On a spread in the magazine you find my Tic Tac organized trims & ribbons! How great isn't that?