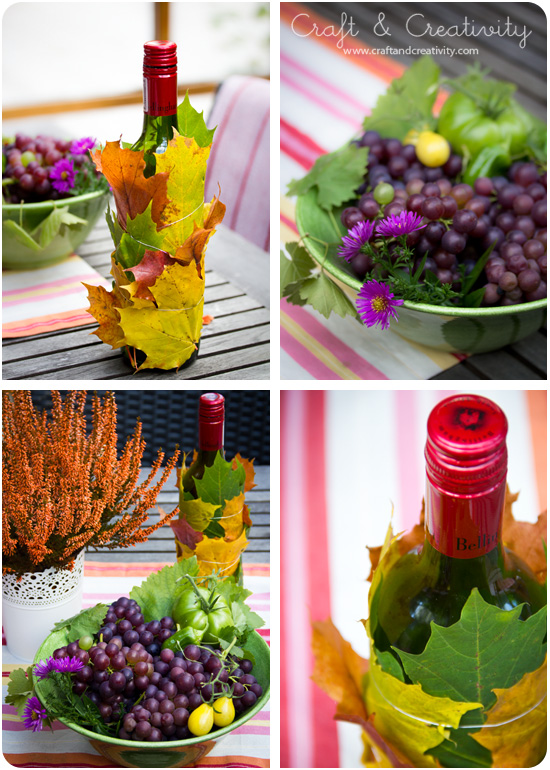 Efter ljuslyktorna härom dagen fick jag blodad tand för lövpyssel. I helgen dukade jag upp för höstmys i vår inglasade vinterträdgård. Jag piffade till en vinflaska med höstlöv och ståltråd och blåa vindruvor från växthuset blev en fin färgklick till det röda, gula och gröna.
——–
After those autumn lanterns the other day I got inspired to more leaf crafting. This weekend I set up for an autumn feast in our conservatory. I decorated a wine bottle with autumn leafs and wire. The blue grapes from the greenhouse added a nice splash of color in addition to all the red, yellow and green.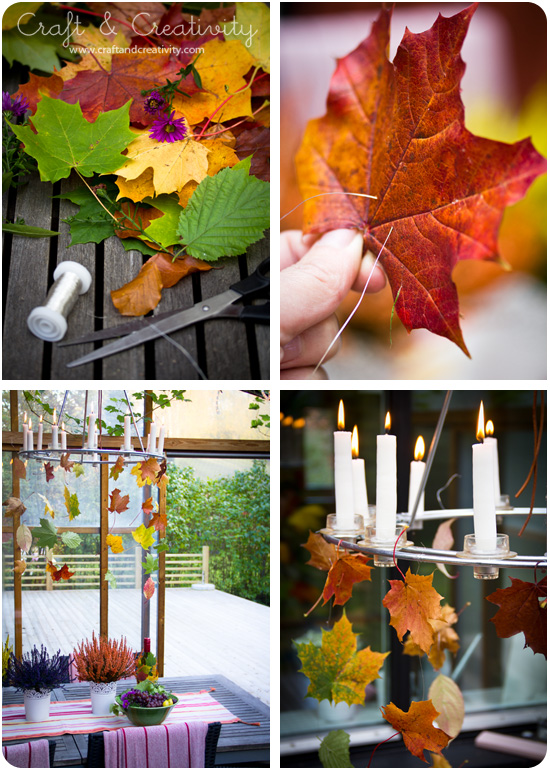 Jag trädde löv på ståltråd och lät hänga som en girland från ljuskronan. På stolarna hänger filtar för extra värme. /
I threaded leaves on wire and let it hang as a garland from the chandelier. Blankets are placed on the chairs for some additional warmth.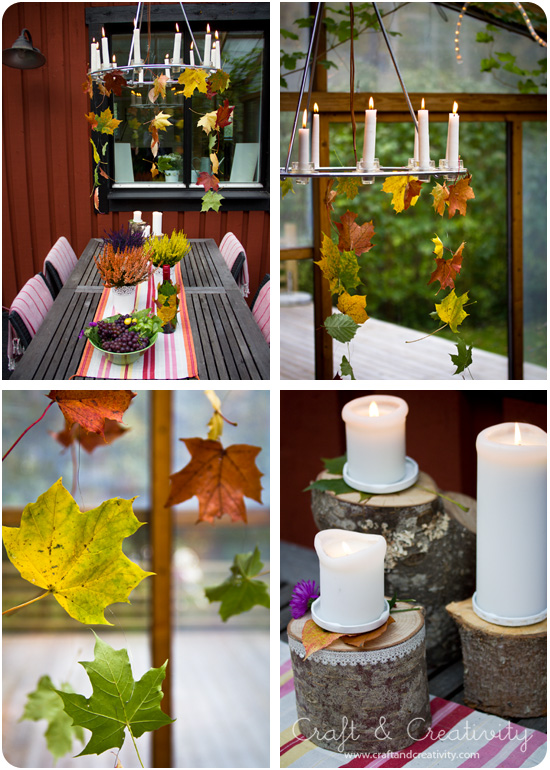 Jag lät vedstubbar fungera som ljusstakar för blockljus. För brandriskens skull satte jag blockljusen på vitmålade burklock. Men som sagt, lämna aldrig brinnande ljus utan uppsyn. /
I let wood stumps serve as candle holders for pillar candles. As a fire safety precaution I placed the candles on top of white painted jar lids. But once again, be careful never to leave burning candles unattended.