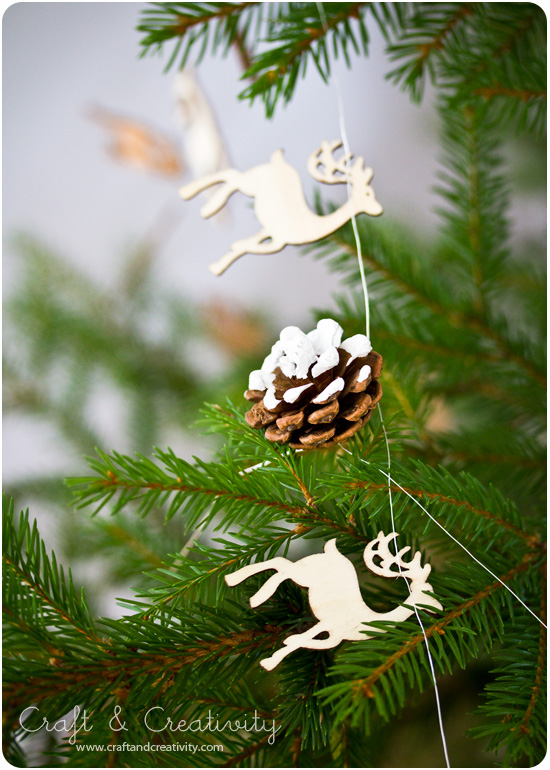 Det traditionella glittret i granen har fått stryka på foten i vårt hus. Förutom kott-girlanden som jag visade er härom dagen har jag gjort en girland av renar i träfanér.
——–
In addition to the pine cone garland I showed you the other day, I made a garland out of wood veneer reindeers on a wire.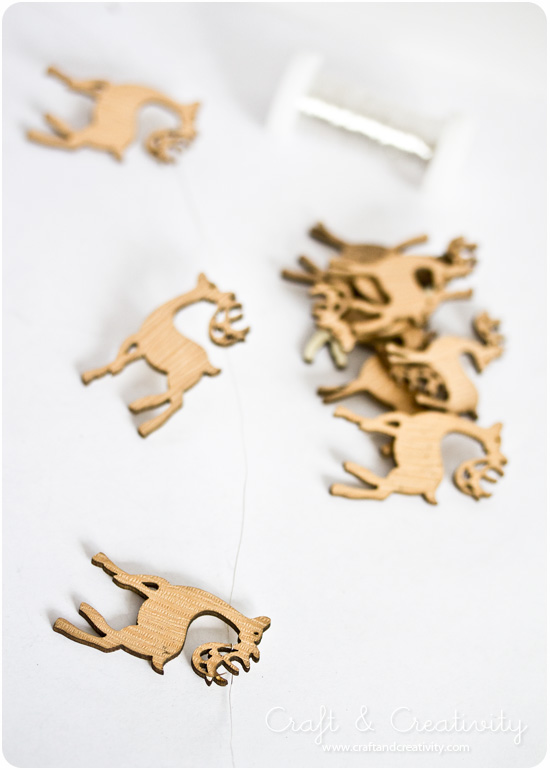 Vira tunn metalltråd runt hornen på renarna med 10-15 centimeters mellanrum. Gör en lång girland eller flera korta. /
Wrap thin wire around the reindeer horns, leaving some distance between. Make one long garland or several short ones.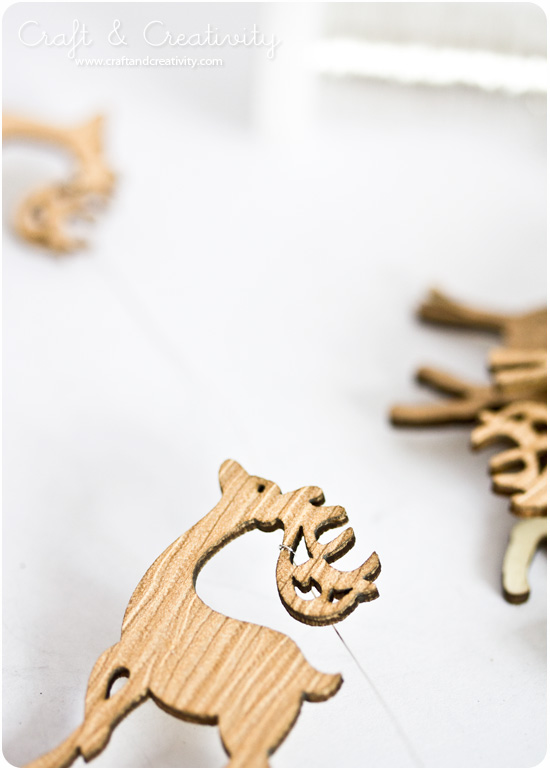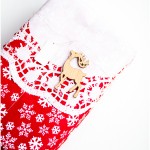 Renarna är också fina att använda vid julklappsinslagning.
——
The reindeers are also pretty to use when wrapping Christmas gifts.