Att doppa kottar i färg blir effektfullt och fint. Av mina doppade kottar gjorde jag en girland till granen, medan några av kottarna får agera prydnad i en skål på fot.
—
Dipping pine cones in paint creates a nice effect. With mine I made a garland for our Christmas tree, while the rest of the cones are being displayed in a glass bowl.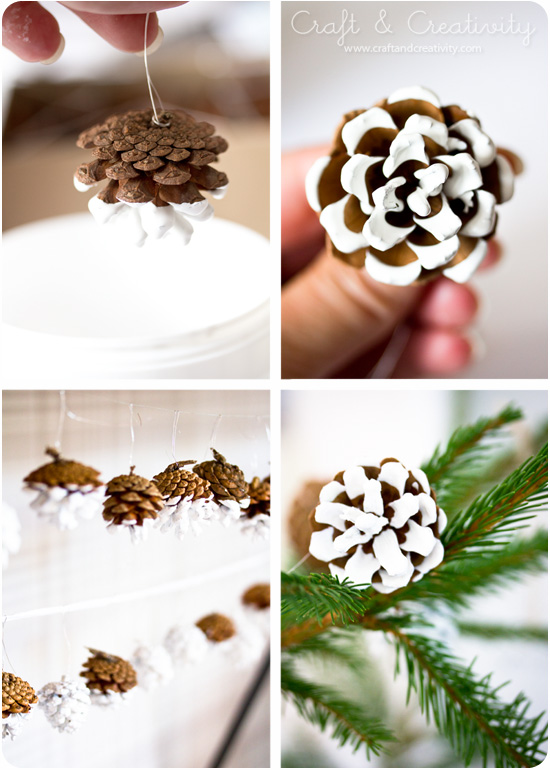 Jag tyckte det var enklast att vira en bit metalltråd runt toppen av kotten så hade jag något att hålla i när jag doppar dem. Jag hällde färg i en gammal yoghurtburk, doppade kottarna helt eller delvis och hängde dem sedan på tork på en lina som jag spände upp under en hylla i köket. Färgen jag använde heter Plus Color och finns på Make & Create. Den torkade på en timme eller två. Ut med er nu och leta kottar under snön! 😉
—–
I found that the easiest way was to wrap a piece of wire around the top of the cone, to have something to hold on to when I dipped them. I poured paint in an old yogurt container, dipped the cones partly or completely, and hung them to dry on a wire underneath a shelf in my kitchen.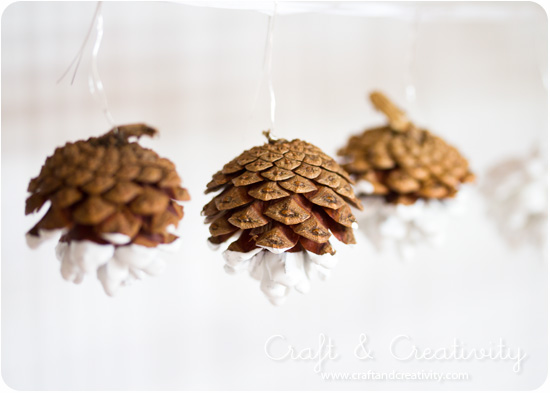 Se till att täcka golvet under kottarna. Det droppar rejält! /
Make sure to cover your floor with paper. Dripping is guaranteed!