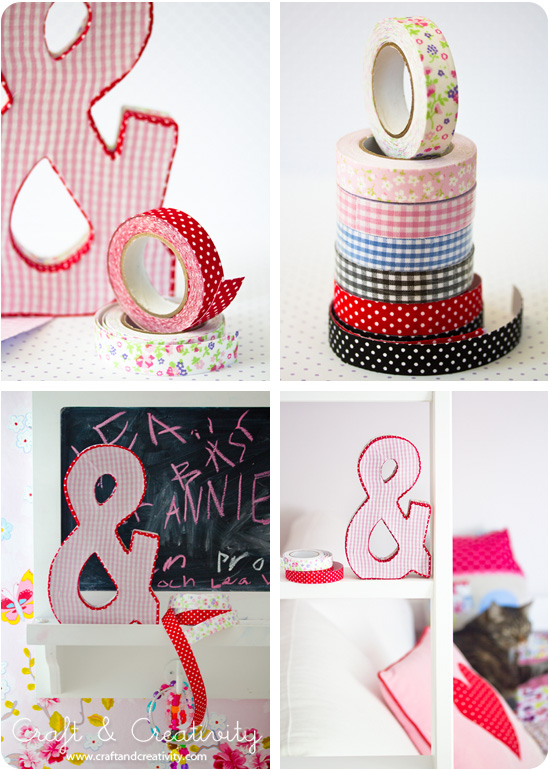 De tygklädda husaskarna jag gjorde härom dagen gav mersmak. Jag bestämde mig för att använda en del av resterna från mitt självhäftande tyg och min tygtejp till att täcka lite fler saker. Bland annat ett &-tecken i papier-maché som nu får pryda dotterns rum.
———
After making those fabric covered house boxes, I decided to use some of the remains of my self-adhesive fabric and fabric tape to cover some more stuff. For example, a papier-mâché ampersand which now resides in my daughter's room.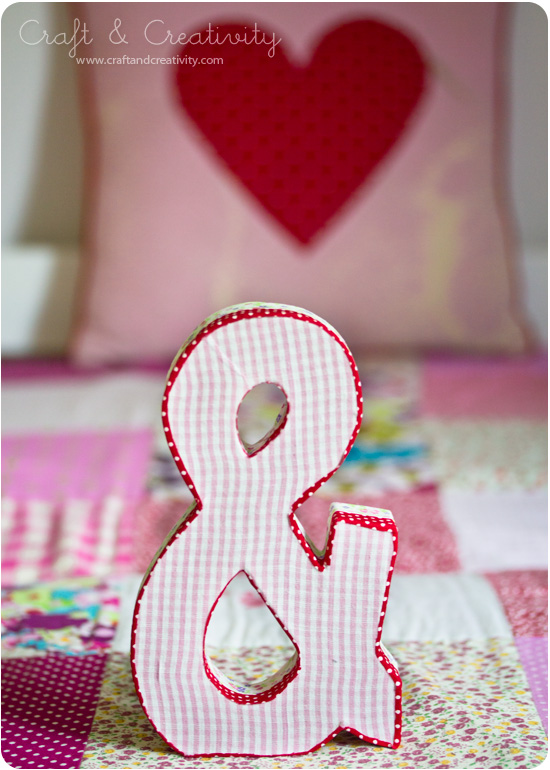 &-tecknet passar fint tillsammans med överkastet från Rice (inköpt för några år sedan). Kudden med hjärtat minns jag inte riktigt var den kommer ifrån. Den har blivit lite blekt på sina ställen men jag har inte hjärta (haha!) att slänga den.
———–
The ampersand fits nicely together with the bedspread from Rice (purchased some years ago). I don't remember where I got the heart pillow from. It's become a bit bleached in places, but I haven't got the heart (no pun intended ;-)) to throw it out.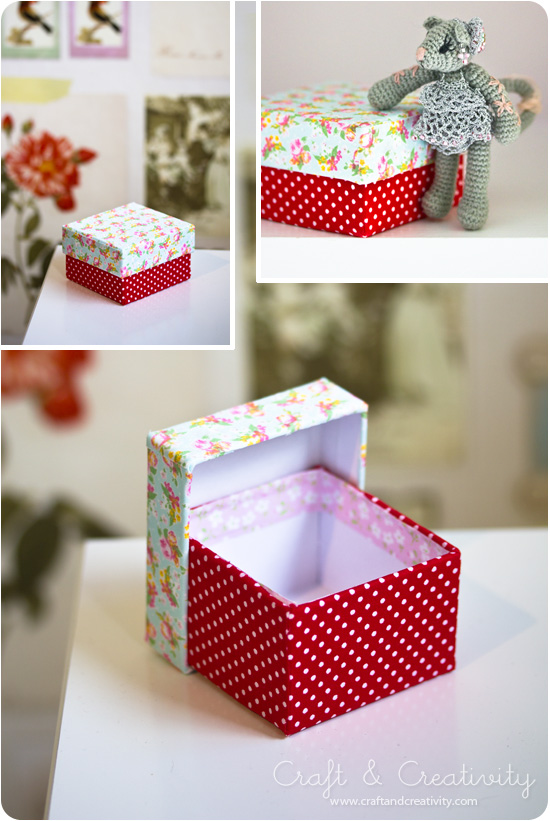 Ovan har jag täckt en gammal ask med självhäftande tyg och tygtejp. Vill du ha tips om hur du får snygga hörn när du klär om askar? I så fall, klicka här. Den virkade lilla sötnosen på bilen högst upp har min duktiga mamma gjort.
———
Above you can see an old box that I covered with adhesive fabric and fabric tape. Would you like some tips on how to get pretty corners when covering boxes? If so, please click here. The crocheted little cutie in the top photo was made by my talented mum.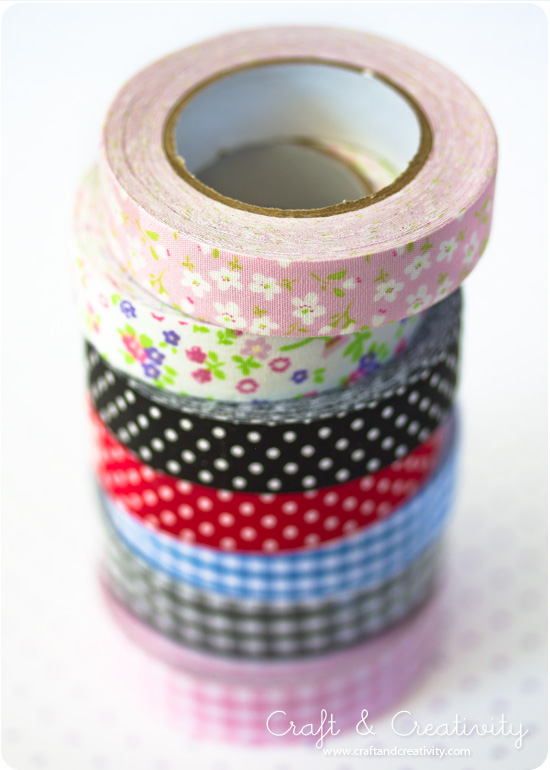 Jag som älskar prickar, blommor och rutiga mönster får ju lust att tejpa hela huset med denna tygtejp (fast jag tror familjen skulle protestera)! 😉 Tygtejpen fungerar på samma sätt som washitejp, den fäster på de flesta underlag och går att flytta på om man vill.
———
Being a big fan of polka dots, flowers and plaid patterns I could probably cover the hole house with fabric tape (although I suspect my family would protest)! 😉 Fabric tape works much in the same way as washi tape. It adheres to most surfaces and is removable if you change your mind.