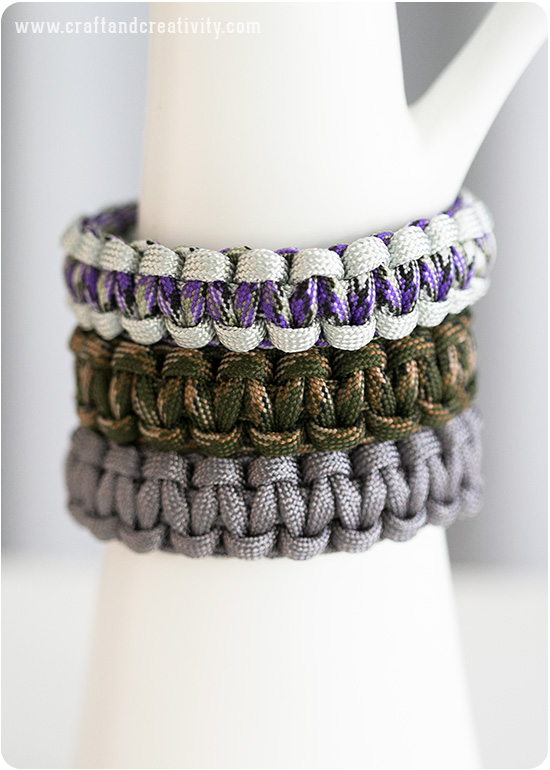 Förra veckan visade jag hur man knyter armband med fiskbensmönster av tjockt knytsnöre, s k paracord. Den här veckan har jag gjort en video som demonstrerar den kanske vanligaste knyttekniken med samma typ av snöre. Det är den här tekniken som oftast används för de just nu så populära överlevnadsarmbanden.
———–
Last week I showed you how to make a fishtail paracord bracelet. This week I made a video that demonstrates the basic way to make paracord bracelets, also called survival bracelets. The text in the video is in Swedish but the video is pretty self explanatory.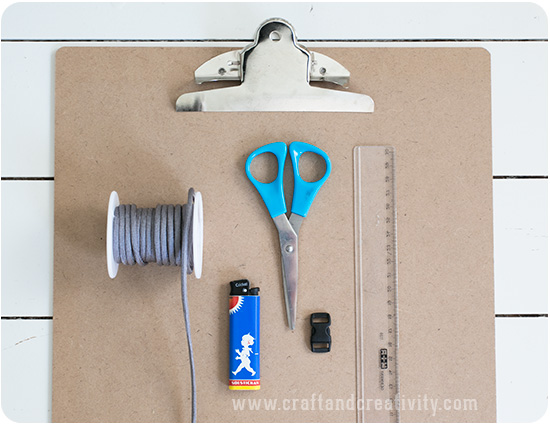 Det du behöver är: Ca 2,5 m långt 5 mm tjockt knytsnöre (säljs i förpackningar med 4 m eller 10×10 m), linjal, sax, klicklås och en tändare. En knytplatta underlättar arbetet och håller armbandet på plats under tiden som du knyter.
———–
What you need is: Approx 2,5 m (8 ft) 5 mm thick cord, a ruler, a pair of scissors, buckles/clips and a lighter. A clipboard makes your work easier and keeps the bracelet in place.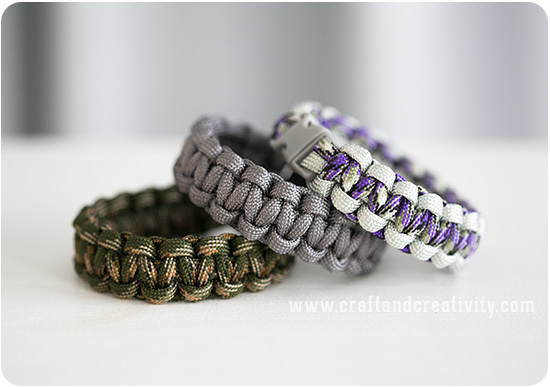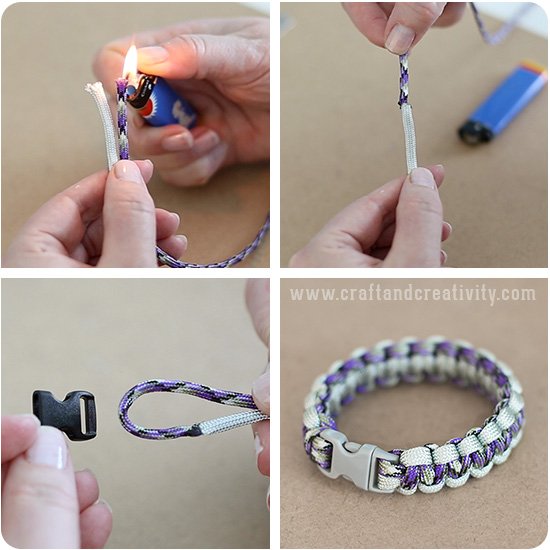 I min video visar jag hur du gör ett enfärgat armband men det är även fint att använda två färger. I så fall använder du ca 1,3 meter av varje färg och smälter ändarna med en tändare för att kunna foga ihop dem. Trä snöret på spännet och följ instruktionerna i videon.
————–
In my video I show how to make a solid color bracelet, but you could use two colors as well. In that case you need about 1.3 meters (4 ft) of each color. Melt the ends with a lighter and join them together. Then follow the instructions in the video.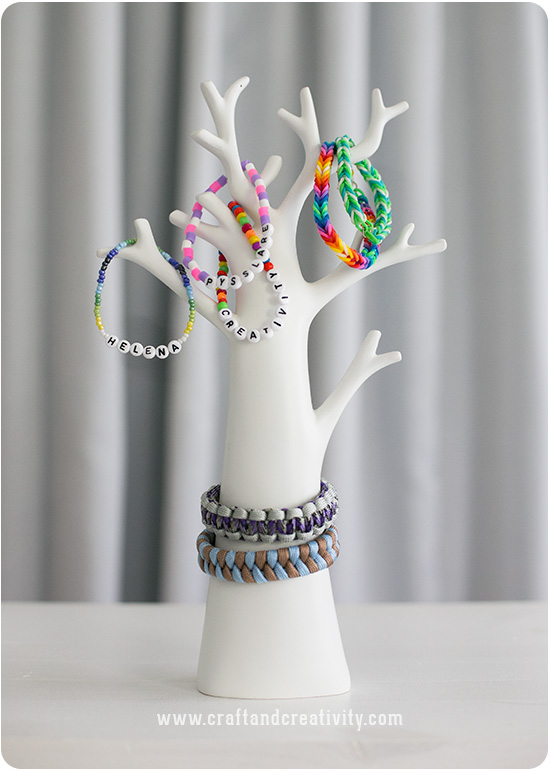 Att göra egna armband är roligt och förutom att knyta makraméarmband så gillar jag och barnen att göra bokstavsarmband och armband av gummiband, s k loom bands.