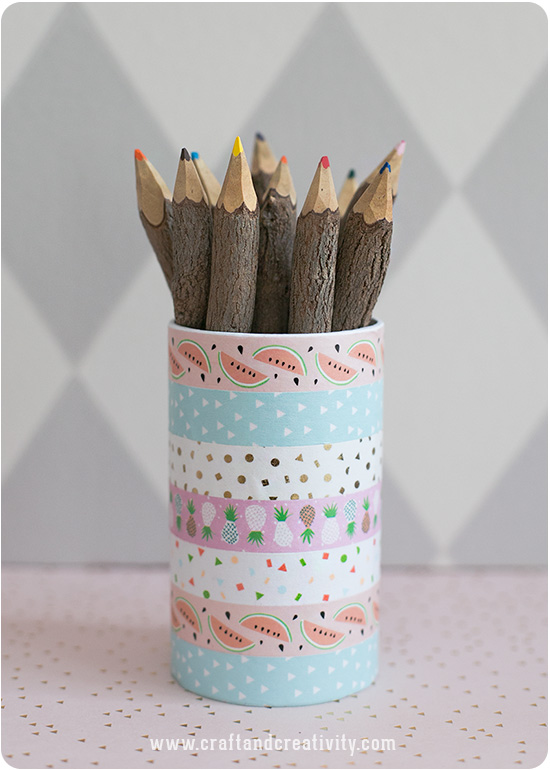 Här kommer ett tips på ett otroligt enkelt och snabbt pyssel. Dekorera färdiga pennställ i papp med mönstrad washitejp! Pysslet passar även för barn och kan t ex vara en rolig aktivitet på ett barnkalas med pysseltema.
———–
Let me present a really quick and easy DIY. Decorate pre-made paper pen holders with patterned washi tape! This craft is also suitable for small children and can be a fun activity for the kids at a birthday party for example.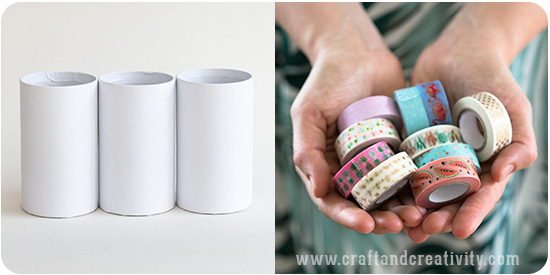 Allt du behöver är: Pennställ av papp, washitejp och en sax.
———-
All you need is: Pen holders (these are made of paper), washi tape and a pair of scissors.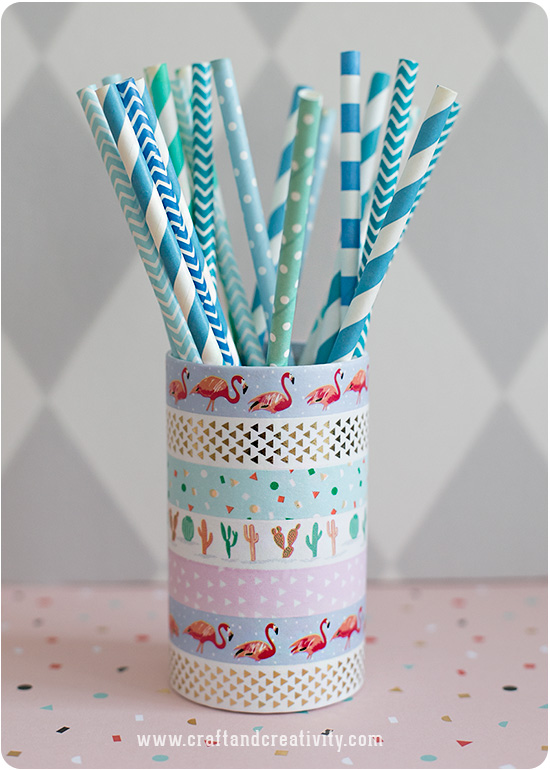 Gör så här: Tejpa runt pennburken och se till så att du får alla skarvar på ungefär samma ställe för snyggast resultat. Klipp med en sax för att få raka snitt eller riv av tejpen om du vill att det ska gå undan. Mixa och matcha mönster efter eget tycke och smak. Förutom att förvara pennor i pennburkarna kan man även förvara fina papperssugrör.
———
Do like this: Tape around the pen holders and make sure you get all the seams in the same place for the best looking result. Use scissors to get a straight cut or tear the tape if you're in a hurry. Mix and match patterns any way you like. Besides storing pens in the pen holder you can store pretty paper straws.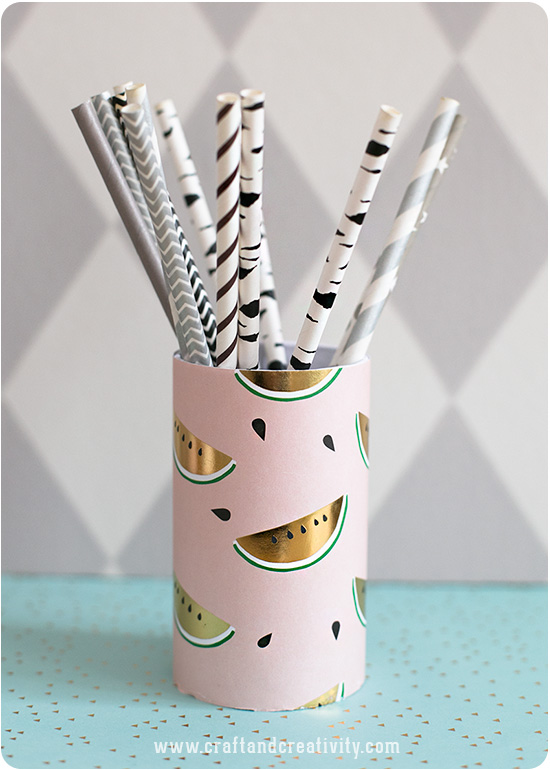 Det här pennstället täckte vi med ett ark mönstrat papper med metallic-effekt. Klipp till en bit papper som är ca 10,5×21 cm (passar våra pennställ som är 10 cm höga) och fäst det runt pennburken med dubbelhäftande tejp eller ett limstift. Trimma pappret med en sax om det sticker upp över kanten.
———–
We decorated this pen holder with a sheet of cardstock from a paper pad. For 10 cm high pen holders cut a piece of paper that is 10,5×21 cm and cover the pen holder using double-sided tape or a glue stick as an adhesive. Trim the paper with a pair of scissors if necessary.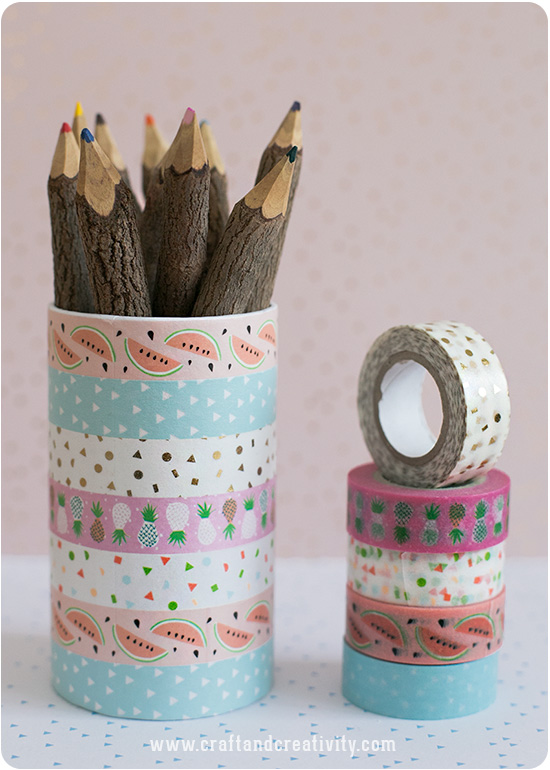 Dessa fina pennor köpte jag på en marknad i Thailand för flera år sedan. De är lite kluriga att vässa men jag gillar verkligen utseendet på dem!
———–
I bought these cute pens at a market in Thailand a few years back. They are a bit tricky to sharpen, but I really like the look of them!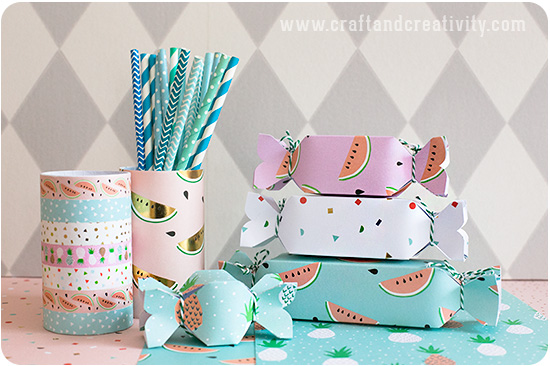 Se även ett av mina tidigare blogginlägg med söta prestenaskar som du kan göra själv.
———-
Take a look at this previous blog post with candy shaped gift boxes that you can make yourself.