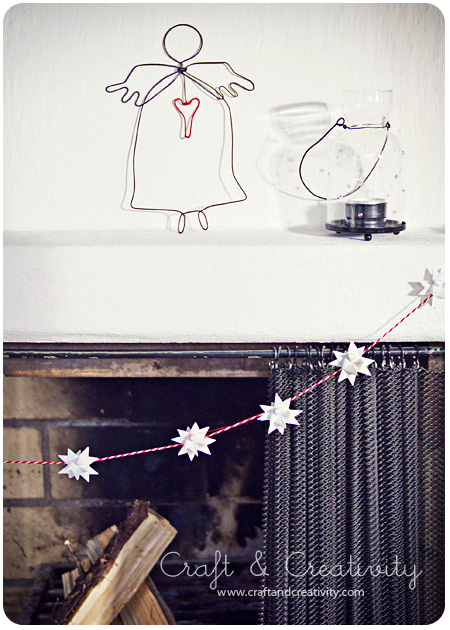 Tredimensionella pappersstjärnor är roliga och enkla att vika (när man väl fått till snitsen). Sedan kan man trä dem på en tråd och göra en girland om man vill. Jag gjorde mina av vanligt vitt kopieringspapper i A4-storlek.
Jag ger mig inte på att göra en beskrivning eftersom det redan finns flera bra på nätet: HighHopes (engelska), Craftideas.info (engelska), Skapligt Enkelt (svenska), Scrap Addicted (svenska) och jag hittade även en videobeskrivning på YouTube.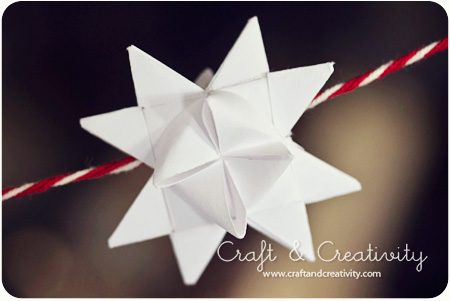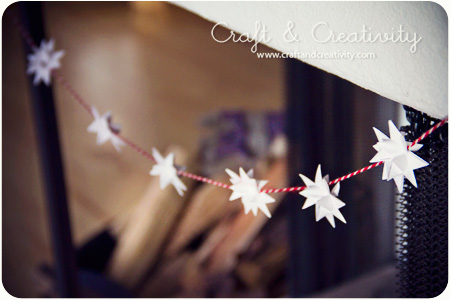 3D Paper Stars are fun and easy to make (once you get the hang of it). When you made a bunch of them you can thread them on a wire and make a garland if you like. I made my stars out of plain white copy paper in A4 size.
I won't make my own tutorial since there are already several good ones out there: High Hopes (English), Craftideas.info (English), Skapligt Enkelt (Swedish), Scrap Addicted (Swedish) and also I found a video tutorial on YouTube.