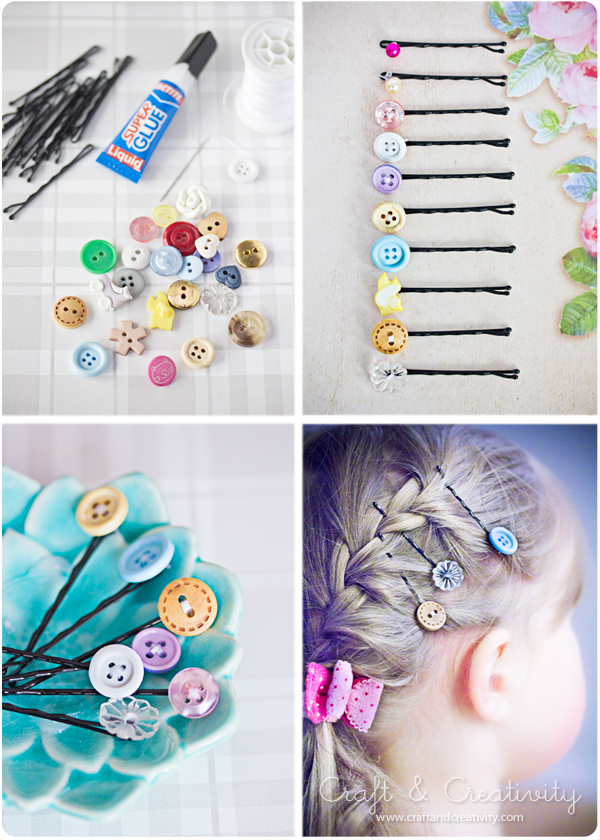 Hårnålar och gamla knappar har kanske de flesta av oss hemma i gömmorna? Sy fast knapparna på hårnålen, droppa dit lite superlim för att ge extra stadga och vips – nya, fina hårspännen!
Visst låter det nästan som en titel på en Agatha Christie-bok "Hårnålar och gamla knappar", ungefär som "Arsenik och gamla spetsar"…
——
I guess most of us have some bobby pins and old buttons laying around in the house. Sew the buttons on to the bobby pin, add some super glue to provide extra stability and voilá – new, pretty hair pins! 
"Haripins and old buttons"… It kind of has the same feeling to it as that old Agatha Christie murder story – "Arsenic and old lace". 😉
Du behöver: Synål, sytråd, knappar, hårnålar och lim (jag använde superlim "Super Glue"). /
You will need: Needle, sewing thread, buttons, bobby pins and glue (I used Super Glue).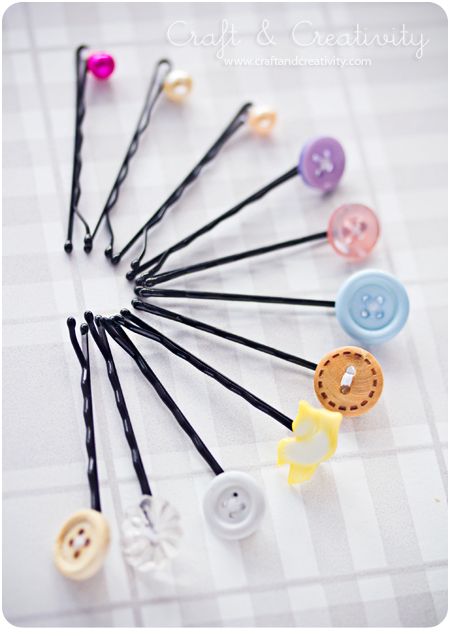 Inspirationen kommer från A Homemakers Journal och jag hittade dit via Pinterest. /
I was inspired by A Homemakers Journal and I found her tutorial through Pinterest.