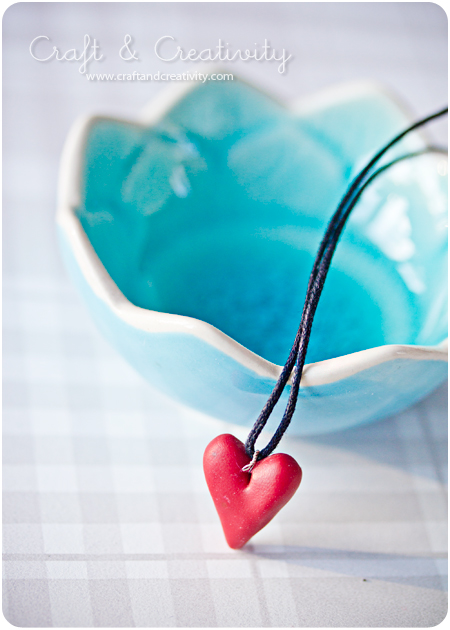 Jag fortsätter på hjärt-temat ett tag till och visar er ett halsband som jag gjort av Fimo-lera. Jag formade hjärtat för hand, gjorde ett litet hål med en synål och brände hjärtat i ugnen i 30 min på 110°C. När hjärtat svalnat trädde jag ståltråd genom hålet, tvinnade ståltråden till en ring och fäste bandet i ringen.
——–
I'll stick to my heart themed crafts for a bit longer and show you a necklace that I made of Fimo clay. I shaped the heart by hand and used a needle to make a small hole. I baked the heart in the oven for about 30 minutes at 110°C (230°F). When it had cooled off I threaded a piece of fine wire through the hole, twined it like a ring and threaded the string through the ring.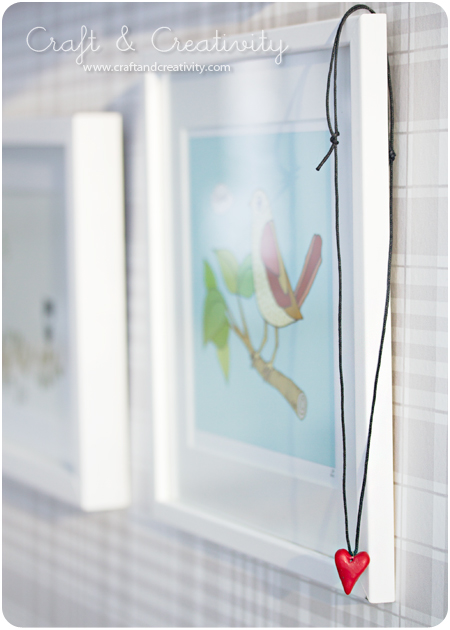 För en beskrivning (med bilder) på hur man knyter en s k "glidande knut" klicka här. /
For a tutorial (with pictures) on how to tie a "sliding knot", please click here.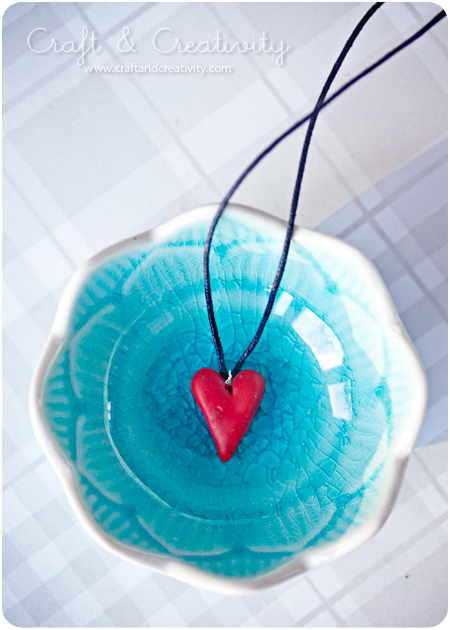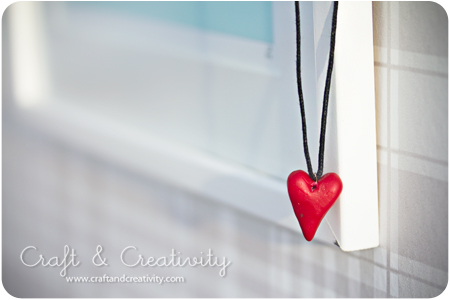 Och för den som känner för att överraska sin käresta eller sina barn med ett hjärtformat ägg på morgonen så är det lättare än man tror, klicka här för beskrivning. Jag var tvungen att testa själv… /
And for those of you who would like to surprise your loved ones with a heart shaped egg for breakfast, it's a lot easier then you think. Click here for a tutorial. I just had to try it out for myself …