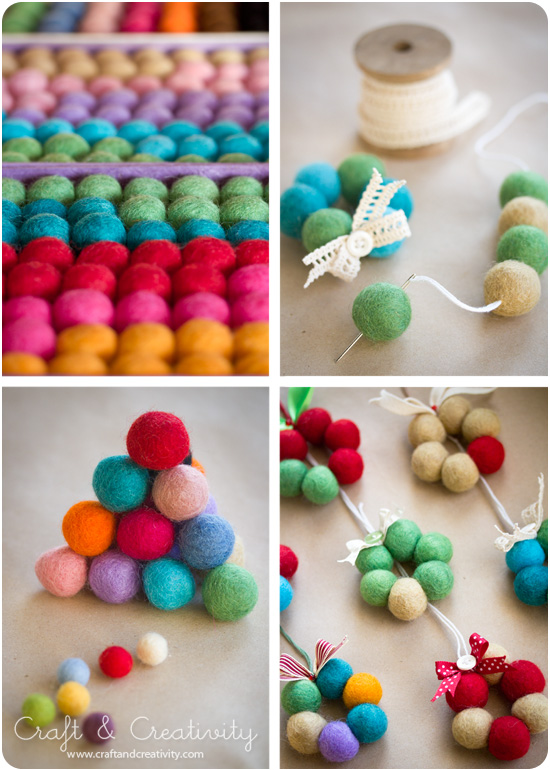 Dessa minikransar är ännu ett resultat av pysselträffen med Karin & Freja från Pysselbolaget. Bollkransarna är väldigt enkla att göra. Trä 6-7 ullpärlor på en bit garn och knyt ihop. Välj ett matchande band, forma en rosett, sy fast och avsluta gärna med en fin pärla eller knapp. Titta gärna in hos Pysselbolaget för fler varianter av kransar och beskrivande bilder.
——–
These tiny wreaths are another result of our craft meet with Karin & Freja from Pysselbolaget. The wool bead wreaths are very easy to make. Simply thread 6-7 wool beads on string of yarn and tie a knot. Choose a matching ribbon, make a bow, sew it in place and finish off with a pretty bead or button. Pay a visit to Pysselbolaget for a look at their pretty wreaths and picture tutorial.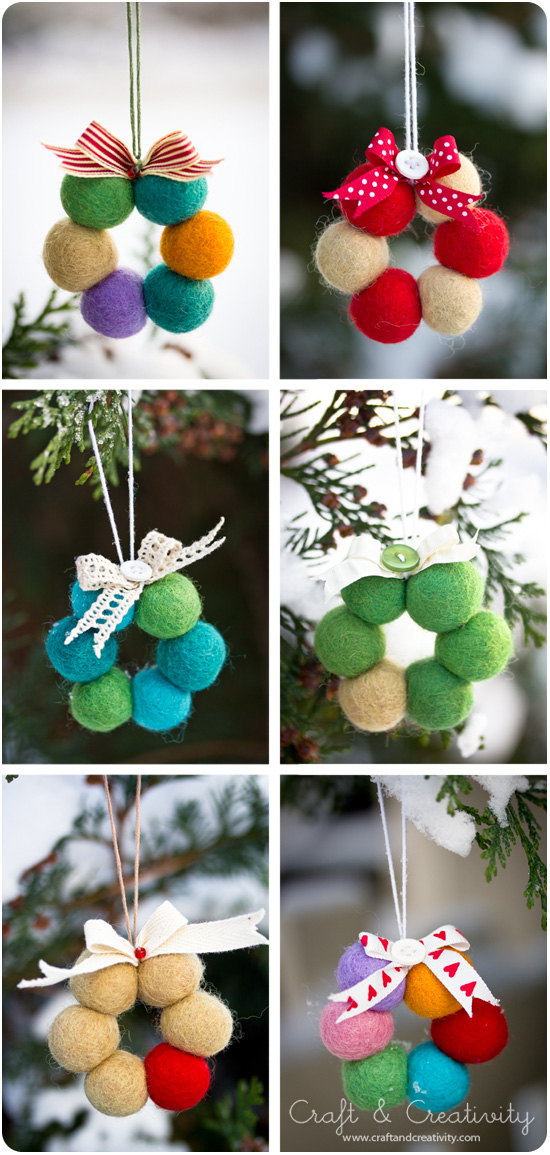 Ullpärlor kan du köpa färdiga men man kan förstås även filta egna ullbollar.
——-
You can either buy wool beads or make them yourself.