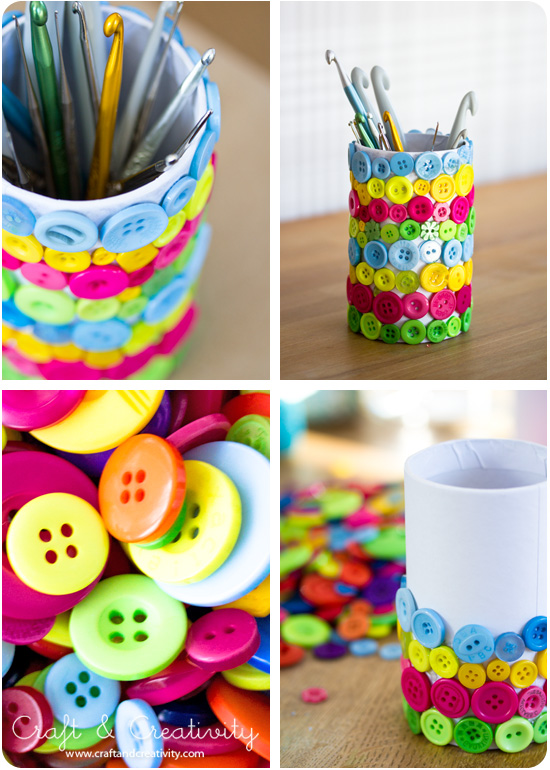 En annan kul sak jag har gjort med mina pennburkar är att täcka en av dem med knappar. Jag använder min burk till att samla mina virknålar.
—————
Another fun thing I've made with my pen holders is to cover one of them with buttons. I use mine to store all my crochet hooks.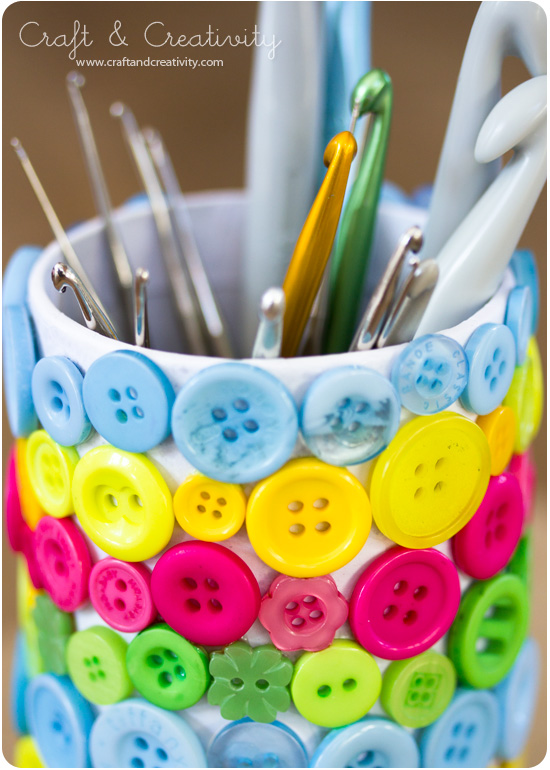 Limma fast knapparna med universallim. Det torkar snabbt. Knapparna i storpack har blivit en riktigt storsäljare på Make & Create och pennburkarna i papp kommer också därifrån. Nu har vi även fått in färgsprakande virknålar i 12-pack. 🙂
—————
Glue the buttons in place with All Purpose Glue. It dries quickly. We sell the buttons and the pen holders at Make & Create, but at the moment we can only ship within Scandinavia. We hope to be able to ship abroad in the near future.