I förra veckan var jag iväg på en fantastisk inspirationsresa tillsammans med några av mina bloggkollegor från nätverket The Creative Collective (besök gärna vår Facebook-sida). Med på resan var Gina från Willowday, Karin från Pysselbolaget, Lina från Lina by the bay, jag, Sofia från Hildas hem och Helena från Mormorsglamour (som saknas på bilden ovan eftersom hon stod bakom kameran). Tillsammans åkte vi runt i Västergötland och lät oss inspireras. En eloge till Sofia som planerat hela resan!
————–
Last week I went on an inspirational tour together with some of my blog colleagues from the network The Creative Collective Sweden (visit us on Facebook) – Gina from Willowday, Karin from Pysselbolaget, Lina from Lina by the Bay, me, Sofia from Hildas hem and Helena from Mormorsglamour (who is missing in the picture above, since she was behind the camera). Together we went on a road trip of inspiration in the part of Sweden called Västergötland. I big thanks to Sofia for arranging it all!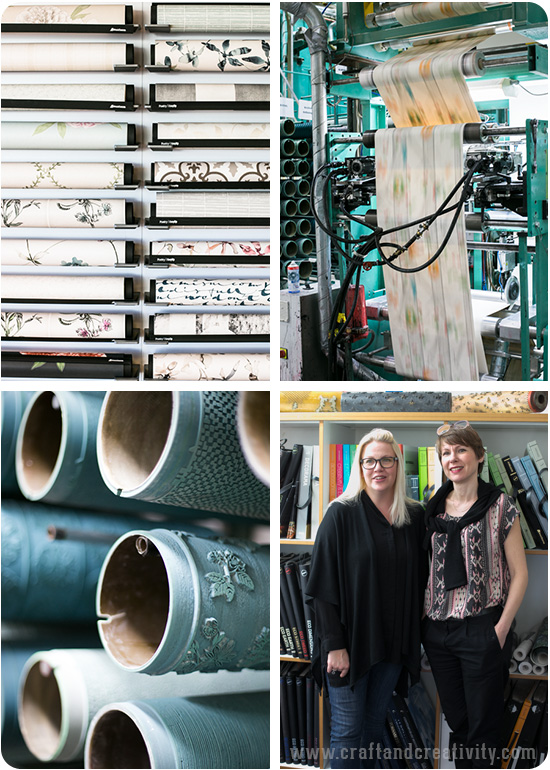 Första anhalt på vår resa blev Boråstapeter där vi fick lära oss mer om deras tapettillverkning, ta del av vackra originalmönster och prata med formgivarna Ulrica Hurtig och Sissa Sundling.
———-
The first stop on our tour was the wallpaper company Boråstapeter, where we learned about their production, had a look at some beautiful original designs and had a talk to designers Ulrica Hurtig and Sissa Sundling.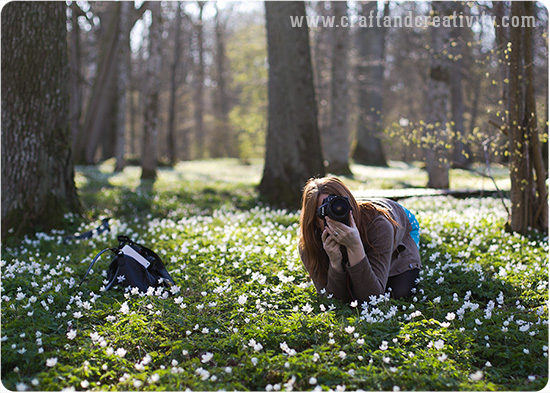 Vi stannade till i Gräfsnäs slottspark där vitsipporna blommade för fullt.
———-
We made a stop at Gräfsnäs slottspark (Gräfsnäs Palace Park) where the wood anemones where in full bloom.
Slottsruinen och parken bjöd på många fina fototillfällen.
———–
The Palace ruins and the park offered many great photo opportunities.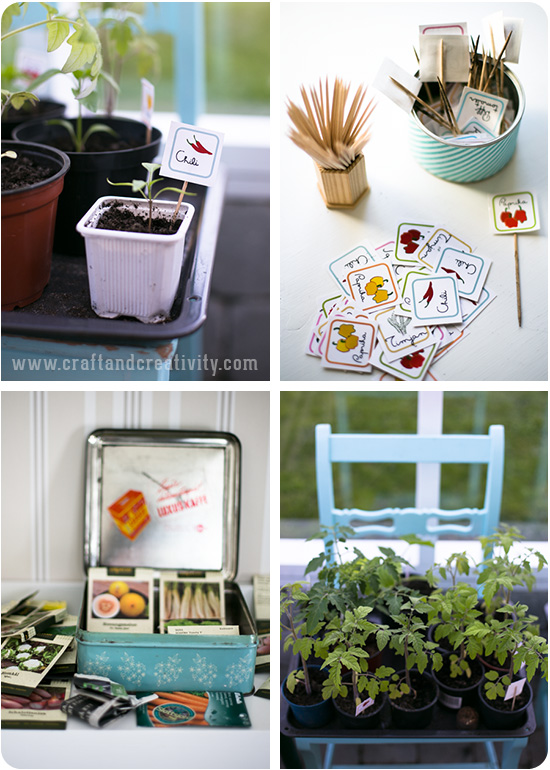 Sofia på Hildas hem bjöd på middag hemma i sitt och maken Mattias vackra hus. Där flödar kreativiteten från golv till tak och Sofias stora intresse för odling är tydligt, både inomhus och utomhus. De söta fröskyltarna ovan kan ni ladda hem och skriva ut från Sofias hemsida.
——–
Sofia from Hildas hem invited us all to dinner in her and her husband's beautiful house. Their home is filled with creativity and Sofia's great interest in gardening is obvious.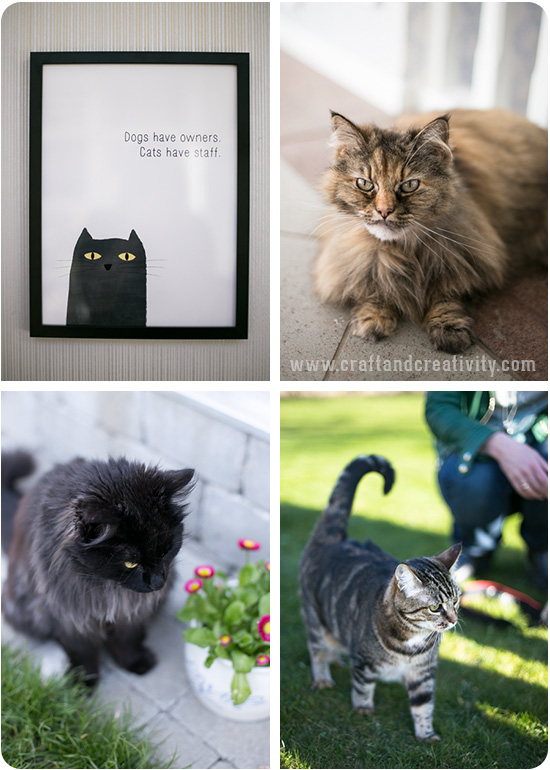 Som den kattälskare jag är var mötet med husets trevliga katter (Monika, Egon och Sonja) en av höjdpunkterna. Den fyndiga illustrationen har Sofia formgivit och du hittar hennes tavlor på Hilda of Sweden och Barntavlor.se.
——–
As the cat lover I am, meeting Sofia & Mattias cats (Monika, Egon and Sonja) was one of the highlights. The illustration above was designed by Sofia and you can find her illustrations at Hilda of Sweden and Barntavlor.se.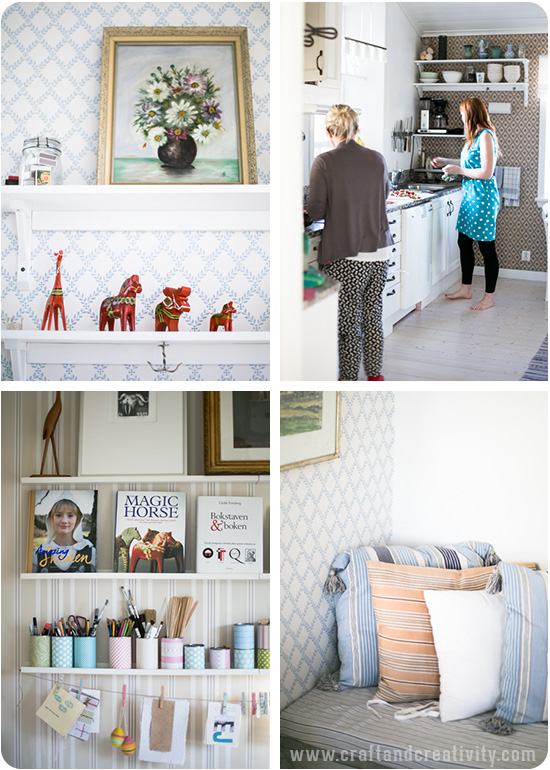 Det är lätt att känna sig som hemma i Sofia & Mattias hus.
————-
It's easy to feel at home in Sofia and Mattias' house.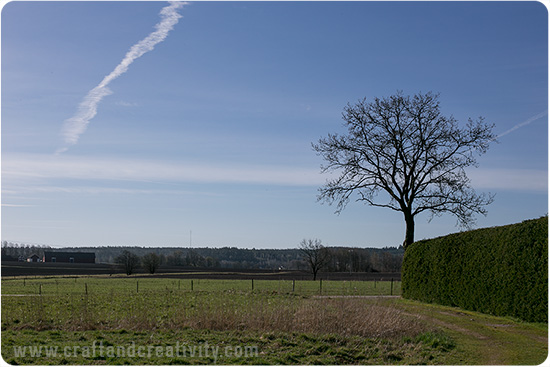 Efter middagen begav vi oss till en pittoresk stuga för prat till sena kvällen och en god natts sömn.
———
After dinner we went to a picturesque Falu red cottage for an evening talk and a good night's sleep.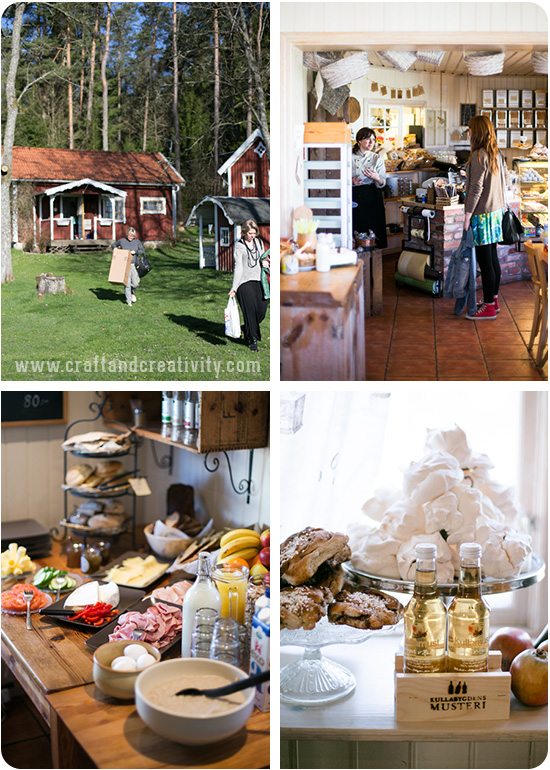 Vi påbörjade dag nummer två med en härlig frukostbuffé på Café Kaffekoppen i Sollebrunn. Med magarna fyllda med hembakat bröd, pålägg och bullar(!) körde vi vidare västerut till samhället Nossebro på den så kallade Retrovägen.
——–
We started day number two with a delicious breakfast at Café Kaffekoppen (Café Coffee Cup) in Sollebrun. After breakfast we drove west to the village of Nossebro, on the so-called Retrovägen (Retro Road).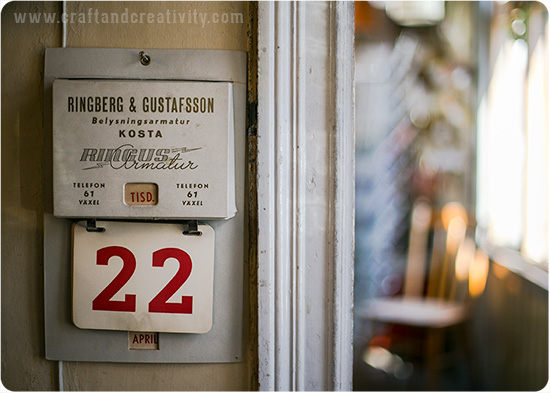 Elhandlare Rune låste dörren till Nossebro Elektriska Affär år 1969 och sedan dess har det mesta har fått stå orört och bevarat till idag. Ett besök där är som att resa tillbaka i tiden.
———-
Electricity trader Rune locked the door to Nossebro Elektriska Affär (Nossebro Electric Shop) in 1969 and it has been almost completely preserved since then. A visit there is like traveling back in time.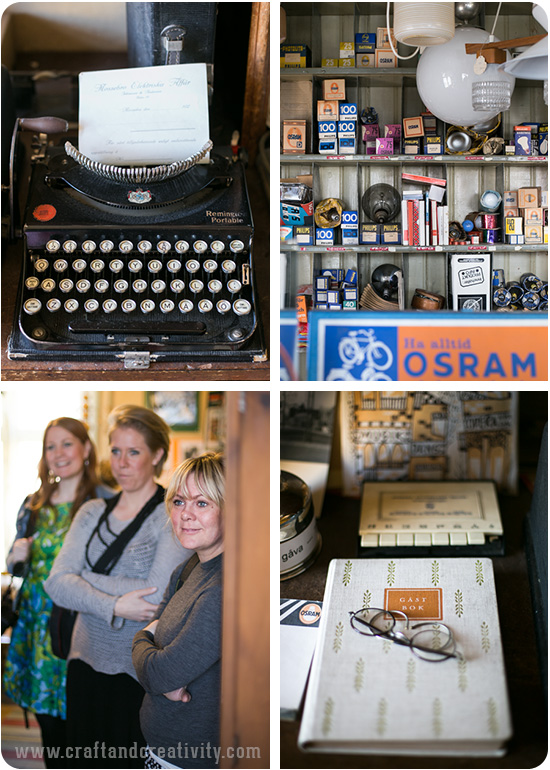 Runes dotter visade oss runt och berättade om alla gamla apparater.
———–
Rune's daughter showed us around and told us about all the old appliances.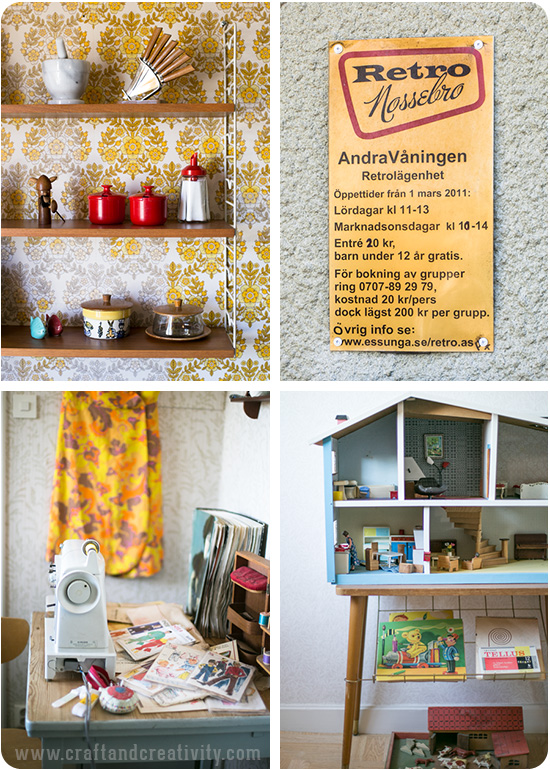 Ett stenkast från elaffären ligger Andra våningen som är en retrolägenhet i Nossebro där det känns som att tiden stått still sedan 60-talet.
————-
A stone's throw from Rune's shop is Andra våningen (The Second Floor) which is a vintage apartment in Nossebro where it feels like if time has stood still since the 60's.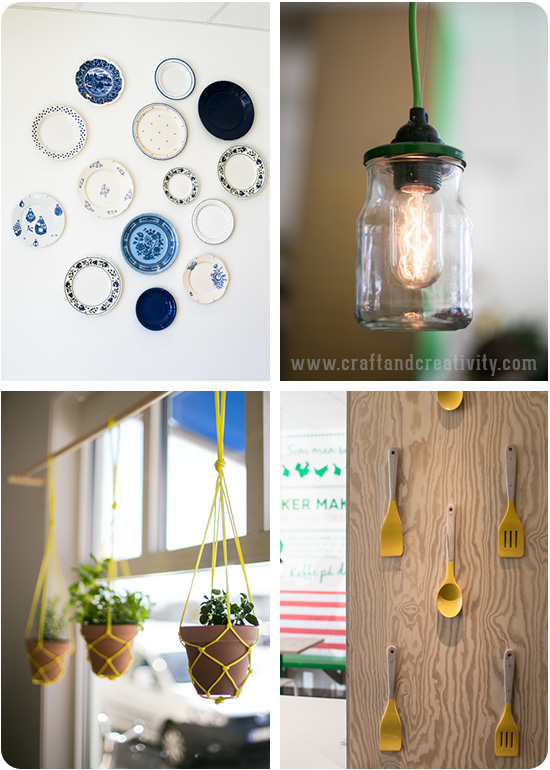 Innan vi begav oss hemåt igen åt vi lunch på Esti Bönor & Bröd i Vara. Där fanns det flera exempel på roliga inredningsdetaljer som man kan göra själv, som lampor av gamla glasburkar, knutna amplar och färgdoppade köksredskap av trä. Förra årets inspirationsresa gick till Dalarna och mer om det kan ni läsa här, här, här och här.
———–
Before turning back home we had lunch at Esti Bönor & Bröd (Esti Beans & Bread) in Vara. There we found several examples of DIY interior decorations, like lamps made out of old glass jars, hanging flowerpots and color dipped wooden utensils. Last year's inspirational trip went to Dalarna and you can read more about that here, here, here and here.