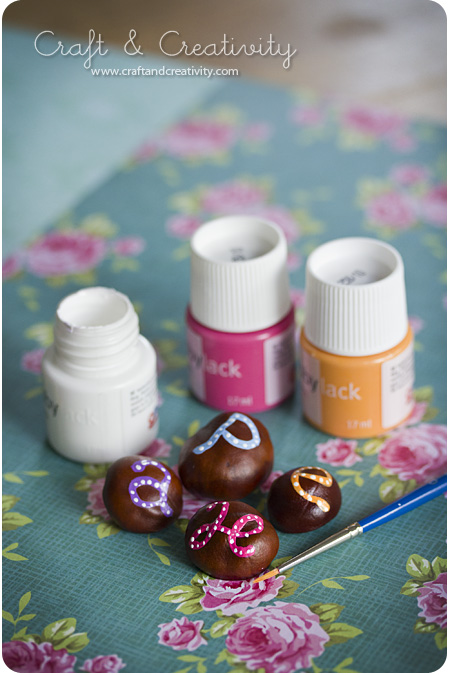 Förutom att måla på stenar måste det finnas det andra naturmaterial att använda sin kreativitet på… Min man säger att jag har rastlösa fingrar och det stämmer onekligen. Hobbyfärgen var redan inhandlad och bara väntade på att bli använd lite till.
I trädgården står ett kastanjeträd. Visst borde man kunna måla på kastanjer? Jodå, det gick!
(hade lite dålig fantasi så det blev familjens initialer igen…)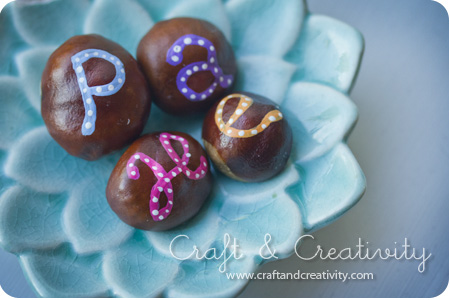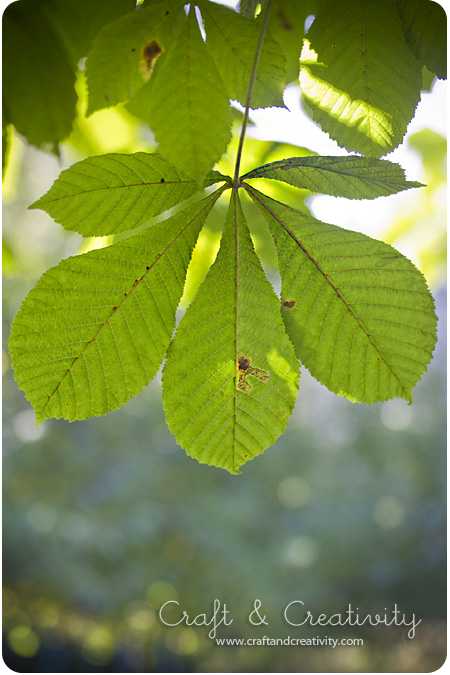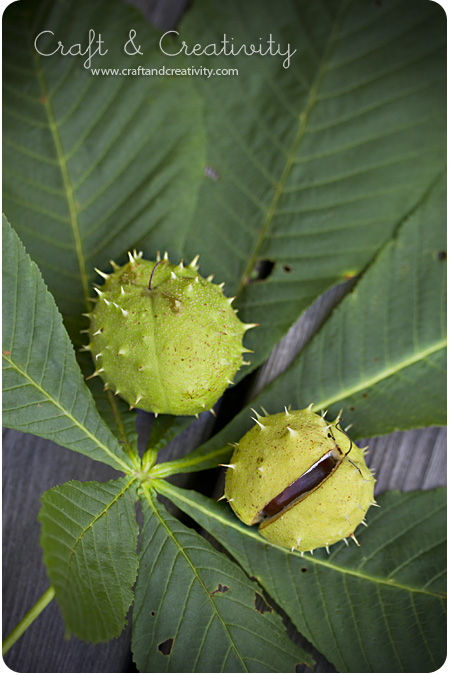 In addition to painting on pebbles, there must be the other natural materials to use one's creativity on … My husband says I have restless fingers and he knows me oh so well.  The hobby paint was already purchased and just sitting there, waiting to be used some more.
In our garden stands a chestnut tree. Certainly you should be able to paint on chestnuts? Oh yes, you can!