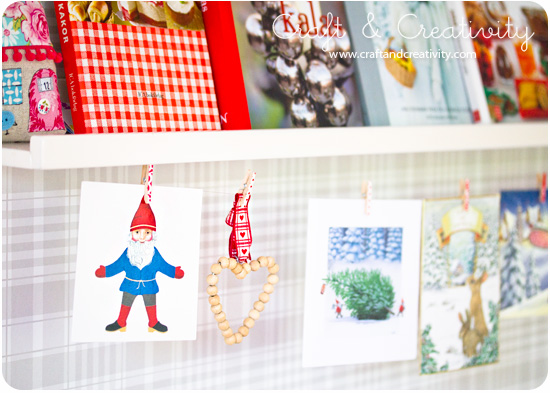 Vad gör man med alla fina kort som förhoppningsvis dimper ner i brevlådan i juletid? Jag brukar hänga upp våra på en lina under tavellisten i köket.
——–
How do you display all those lovely Christmas cards that you receive around Christmas time? I usually hang mine on a wire, underneath the picture ledge in our kitchen.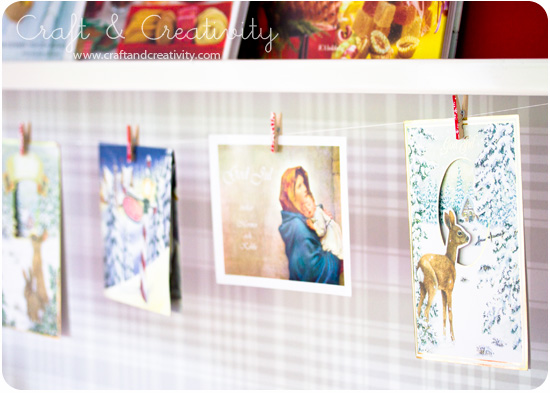 Spänn en tunn ståltråd eller lina runt en tavellist eller under en hylla och använd klädnypor för att fästa julkorten.
————-
String a piece of thin wire around a picture ledge or under a shelf, and use clothespins to display the Christmas cards.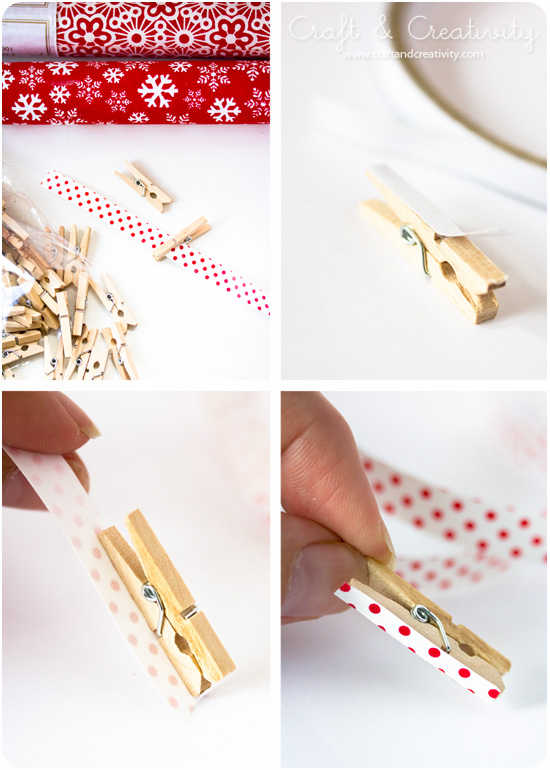 Vill man pynta till klädnyporna så går det enkelt med en bit dubbelhäftande tejp och lite presentsnöre eller ett fint papper. Eller så täcker man klädnypan med en bit washitejp.
———
If you wish to decorate your clothespins, you can easily do so with some double sided adhesive tape and a piece of gift ribbon (or paper scraps). Or simply cover the clothespins with some washi tape.