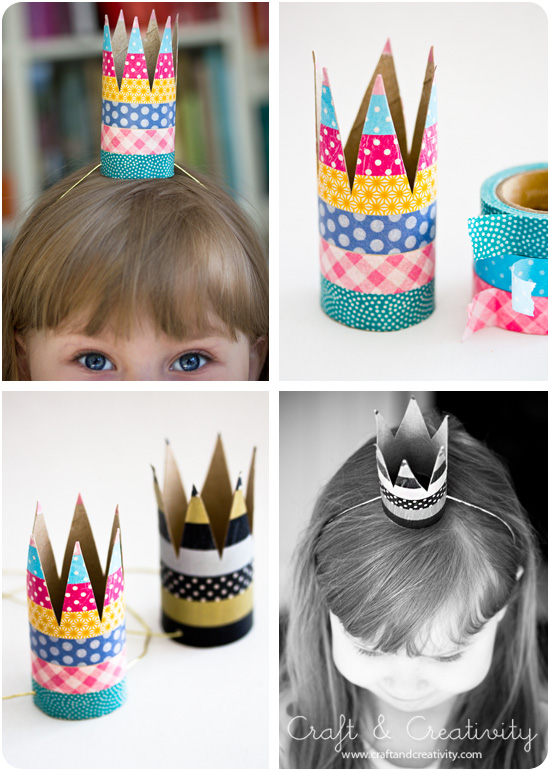 Med toalettrullar kan man göra mycket skoj. Som till exempel prins- och prinsesskronor till ett kalas! Duka med en krona på varje tallrik eller låt barnen göra egna på kalaset. Idén hittade jag hos Lilla A, men istället för att måla kronorna använde jag och dottern washitejp.
————
You can make lots of fun stuff with toilet papper rolls. For example these birthday party  crowns! Place a crown on each plate when you set the table or let the kids make their own at the party. I found this idea at Lilla A, but instead of painting the painting the rolls, me and my daughter used washi tape.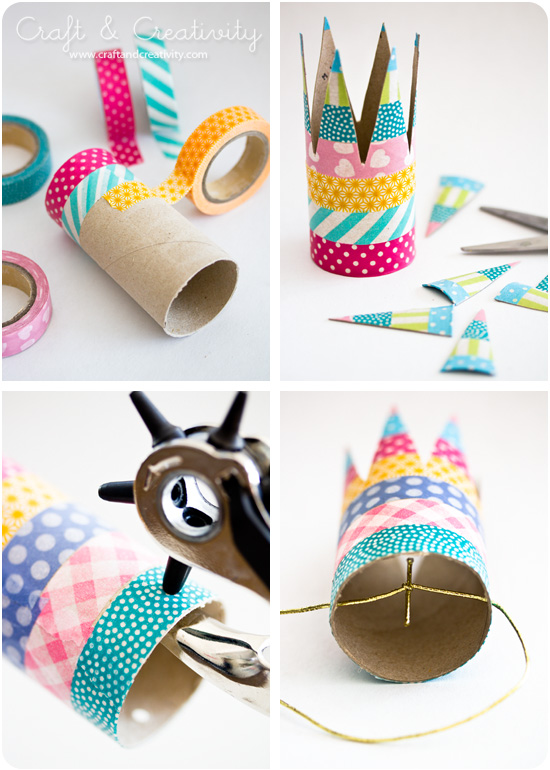 Du behöver: Toapappersrullar, washitejp, sax, elastisk snodd och en håltång (det går också bra att göra hål med en stoppnål eller liknande).
Gör så här: Tejpa med washitejpen runt rullen. Klipp till spetsarna. Gör två hål längst ner. Trä i den elastiska snodden och knyt en dubbelknut på lagom avstånd för att passa ett barns huvud.
———-
You will need: Toilet paper rolls, washi tape, scissors, elastic cord and hole punch pliers (you could also use a darning needle or pricker to make the holes).
Do like this: Tape with the washi tape around the paper roll. Cut the points of the crown. Make two holes at the bottom. Thread the elastic cord through the holes and tie a double knot to fit a child's head.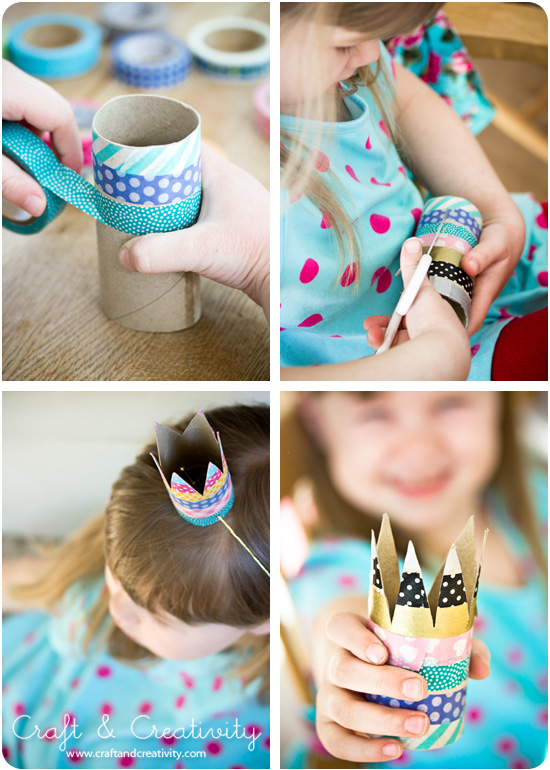 Min femåriga dotter gjorde ett antal kronor helt själv och tyckte det var väldigt roligt.
———
My five year daughter made a number of crowns all by herself and she really enjoyed it.