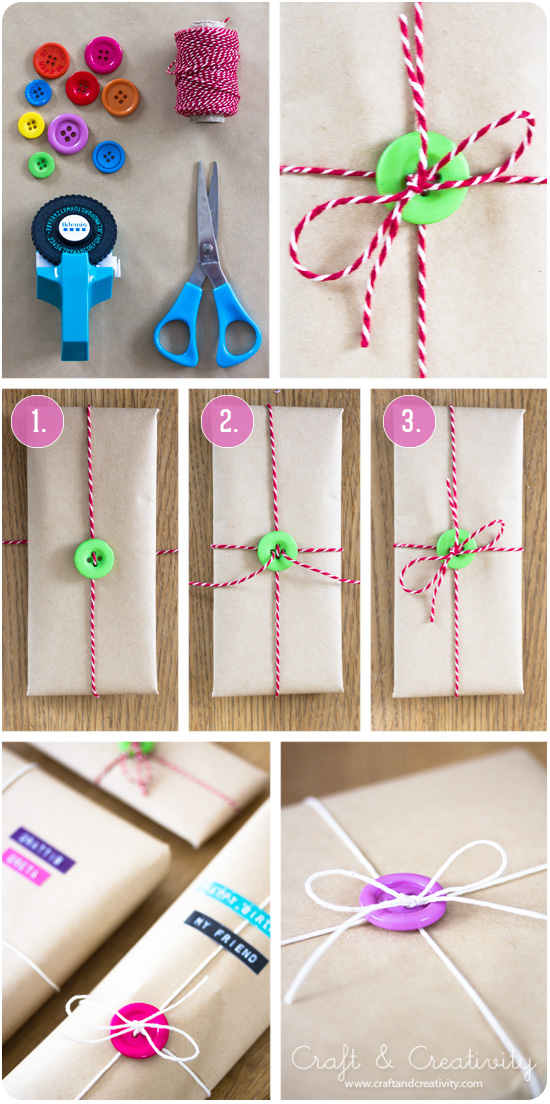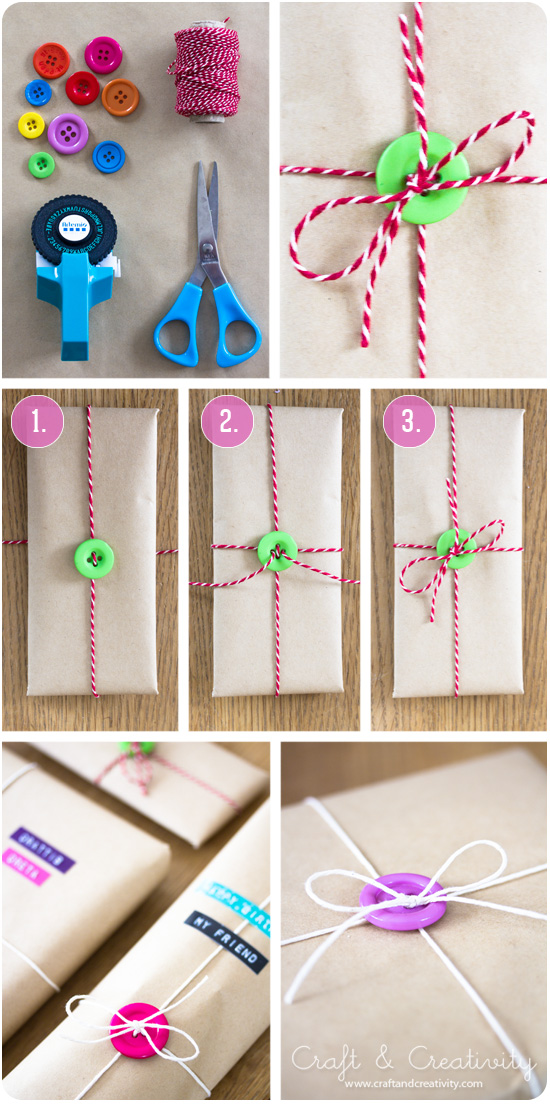 Knappar kan vara så fina och varför inte använda dem till att göra en presentinslagning utöver det vanliga? Jag fick idén från en bild jag såg på Blank Supplies, en australiensk webbutik med inspirerande bilder och tips. Det är inte svårt alls. Jag hoppas mina 1-2-3 bilder ovan är relativt självförklarande.
———–
Buttons can be so pretty and why not use them for a gift wrapping out of the ordinary? I got the idea from a picture I saw over at Blank Supplies, an Australian online store with inspirational images and DIY's. It's not difficult at all. I hope my 1-2-3 pictures above are relatively self-explanatory.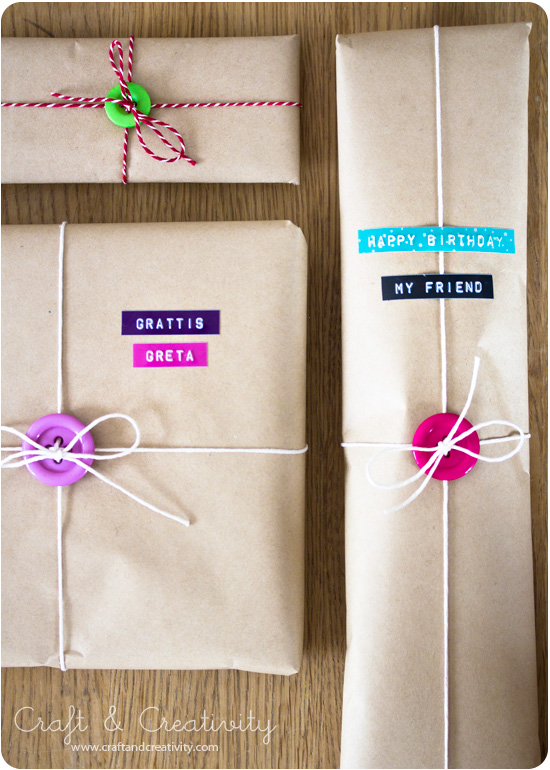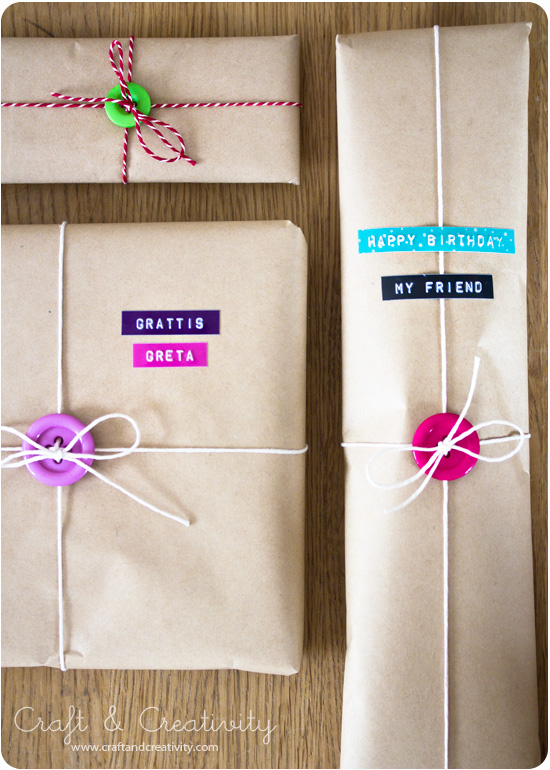 Varför inte märka paketen med en märkapparat istället för ett kort? För ett par veckor sedan fick vi in märkapparaten ovan i sortiment på Make & Create, tillsammans med tre olika 5-pack refill av märktejpen i glada färger. Vips så tog de slut! Vi har förstås beställt in mer och de beräknas komma in i början/mitten av nästa vecka. 🙂
————–
Why not tag the gifts with a label maker instead of a card? We started selling this particular label maker at our shop Make & Create a couple of weeks ago, along with three different label tape refills in various colors. They sold out almost immediately!