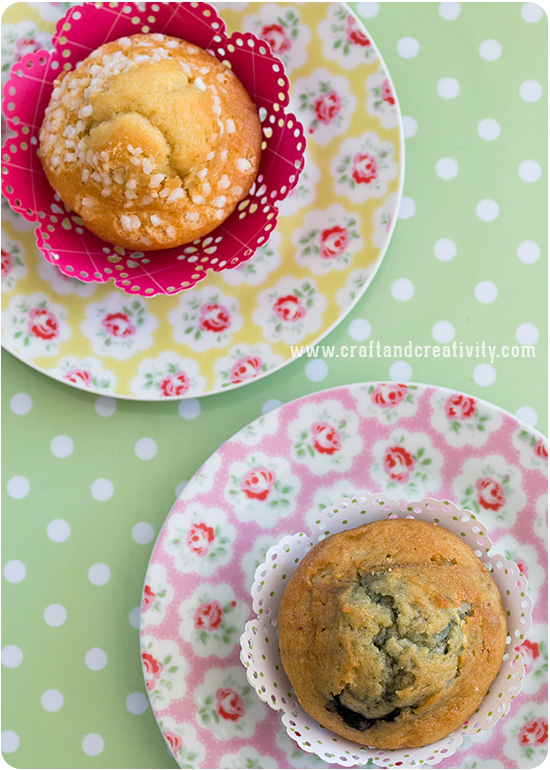 När jag gjorde mina popcornstrutar av papper härom veckan så fick jag även idén att göra muffinskragar/muffinsformar med samma stans – en Circle Border Punch från Martha Stewart Crafts®. Muffinskragarna är bara tänkta till dekoration och inte till att grädda muffinsen i. Det är en fint sätt att piffa till köpesmuffins eller om man bakar själv och använder vanliga vita formar. Då kan man ta bort dem efter gräddning och istället placera muffinsen i kragarna för en vacker servering, t ex på ett kalas, bröllop eller dop.
———–
When making paper popcorn cones the other week I got the idea to also make cupcake liners with the same punch – a Circle Border Punch from Martha Stewart Crafts®. The cupcake liners are only meant for decoration and not for baking. This is a nice way to garnish ready-made cupcakes or if you bake yourself and use ordinary white cupcake liners. Then you can remove the plain ones after baking and replace them with these cute homemade cupcake liners for a pretty serving at a party, wedding or baby shower for example.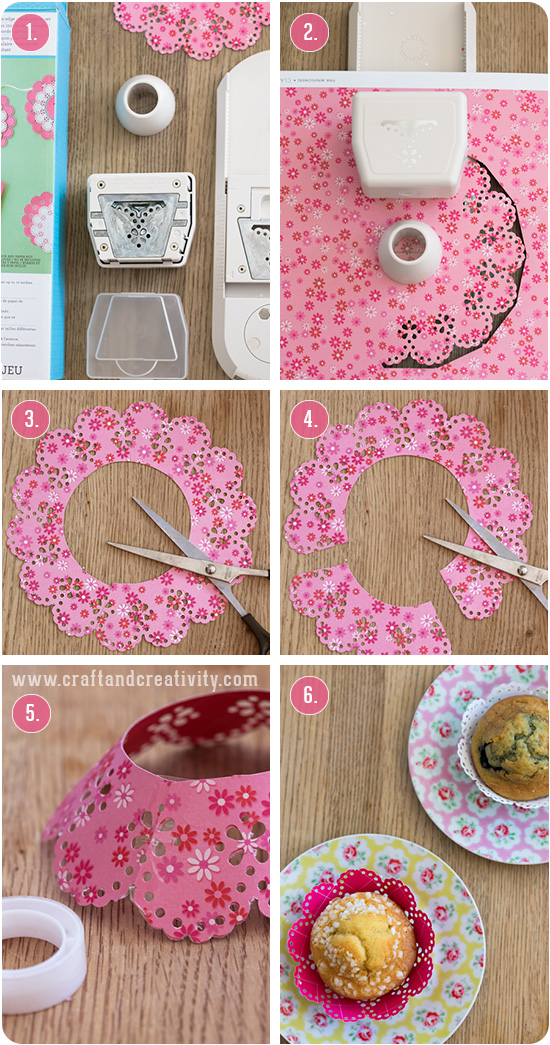 Du behöver: En Circle Border Punch, fina papper (tjocklek ca 180-190 g/m²), tejp (dubbelhäftande eller vanlig) och en sax.
Gör så här: Stansen passar för papper som är mellan 15,5×15,5 till 30,5×30,5 cm (6″x6″ till 12″x12″) och den kan göra sju olika storlekar på cirklar. Till muffinskragarna gjorde jag den minsta storleken (15 cm i diameter) och då krävs ett papper som är minst 15,5×15,5 cm. Är pappret större behöver du inte trimma det innan du stansar utan stansen gör hela jobbet själv. Ratta enkelt in vilken storlek du ha, placera pappret under det magnetiska roterande handtaget och börja stansa. För varje båge vrider du handtaget ett snäpp och stansar igen. Beskrivning medföljer även i förpackningen.
När du är klar klipper du bort en cirkel i mitten av pappret, måttet beror lite på storleken på dina muffins. Diametern på cirkeln jag klippte bort är 7 cm i diameter. Måtta t ex med ett glas eller en passare. Experimentera gärna med vanligt skrivarpapper för att få till exakt den form som passar dina muffins.
Klipp bort 4 st "bågar" som på bilden.
Låt 1 st "båge" överlappa när du tejpar ihop kragen.
Upprepa steg 2-5 för att göra fler muffinskragar. Nu kan du servera dina muffins.
—–
You will need: A Circle Border Punch, pretty paper or cardstock (weight approx 180-190 g/m²), tape (double-sided or regular) and a pair of scissors. 
Do like this: The punch is adapted for paper between 15,5×15,5 cm till 30,5×30,5 cm (6″x6″ to 12″x12″) and it can make seven different sizes of circles. For my cupcake liners I made the smallest size (15 cm in diameter) and that required a paper that is at least 15,5×15,5 cm. If the paper is bigger, you don't need to trim before punching since the punch does all the work. Set the punch to the size you want, place the paper under the magnetic rotating handle and start punching. For each arc, turn the handle one snap and punch again. Instructions are also included in the start kit. 

When finished, cut a circle in the middle of the paper, the measurements depends on the size of your cupcake. The diameter of the circle I cut is 7 cm (2.8″). Use a glass or a caliper to make a round circle. Experiment with plain printer paper to get the exact shape to fit your cupcake. 

Cut and remove four of the arches, as shown in the picture. 

Let one arch overlap when taping together your cupcake liner. 

Repeat steps 2-5 to make additional cupcake liners. Now you can serve your cupcakes.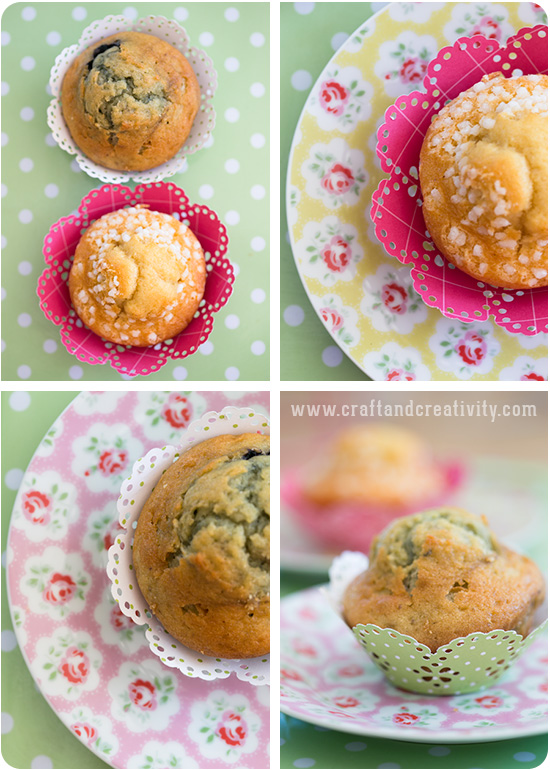 Faten kommer från Cath Kidston och är inköpta i London men märket säljs även i vissa inredningsbutiker i Sverige. På torsdag flyger jag, min dotter och min mamma till London och firar dottern som fyller 10 år. Förutom ett obligatoriskt besök i en Cath Kidston-butik så kommer vi besöka Harry Potter Warner Bros Studio och en ta en tur upp i London Eye (för de av oss som inte är höjdrädda, d v s jag kommer stå på marken). 😉 Det blir även en del pysselspaning och jag kommer säkert lägga upp bilder från resan på Instagram.
———–
My plates are from Cath Kidston and I bought them in London but the brand is also at different retailers. On Thursday I'm flying off to London with my daughter and my mother, to celebrate my daughters 10th birthday. Besides an obligatory visit to a Cath Kidston store, we will take a tour at Harry Potter Warner Bros Studio and take a ride on London Eye (for those of us not afraid of heights, i e I will be standing safely on the ground). 😉 I'm also looking forward to scouting for new craft supplies and probably post some pictures from the trip on Instagram.