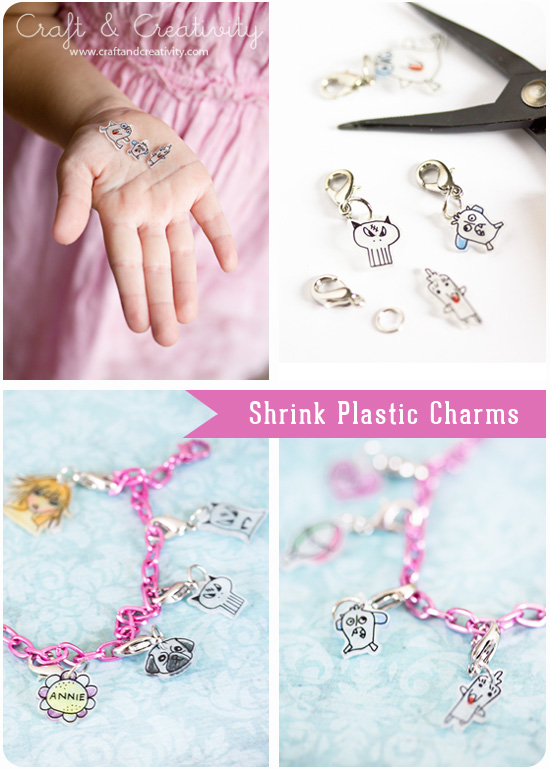 Krympplast-manin fortsätter. Nu har mina döttrar och jag gjort berlocker av krympplast. Barnen ritade direkt på plasten och vi använde oss både av transparent och matt transparent plast. Fördelen med den matta är att man kan färglägga med färgblyerts på den skrovliga sidan. Konturerna ritade vi med svart tusch på den blanka sidan.
—–
The shrink plastic-mania continues. Now my daughters and I have made charms out of shrink plastic. The kids drew directly on the plastic and we used both transparent and matte transparent sheets. The advantage of the matte plastic is that you can color with ordinary color pencils on the rough side. We drew the outlines with blank marker on the shiny side.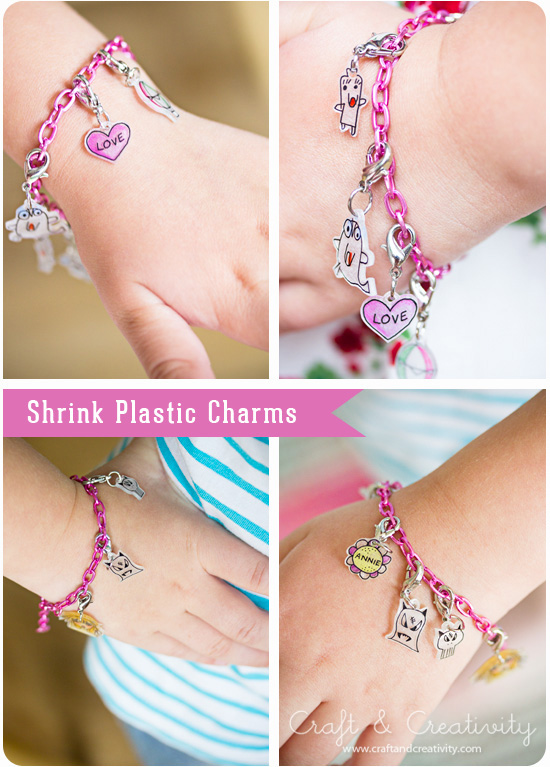 Nu har barnen var sitt personligt armband. /
Now, the girls have their own custom made bracelets.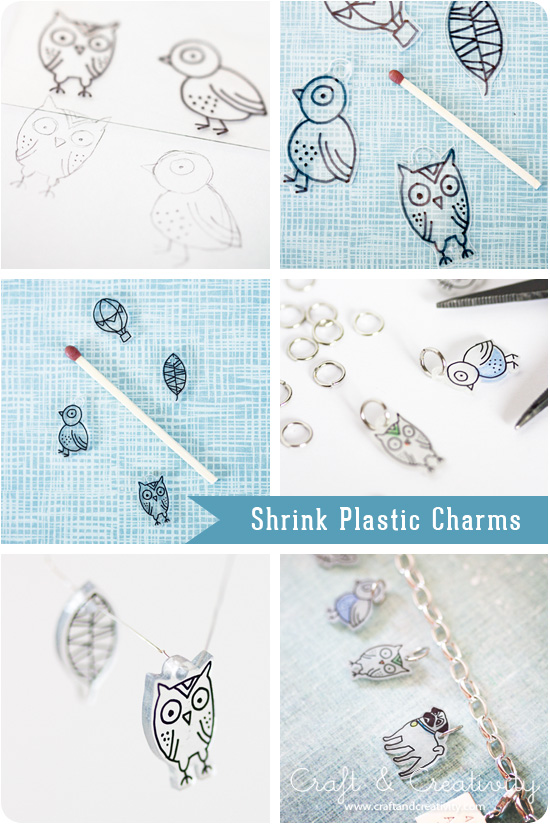 Jag gjorde egna berlocker till mitt armbandskedja. Först ritade jag mina figurer med blyerts på papper. Sedan lade jag den transparenta plasten ovanför och kalkerade med svart tusch. När man gör berlocker av krympplast är det viktigt att göra ett hål innan man krymper plasten. Hålet ska vara ganska stort eftersom det krymper till ca 1/3 i ugnen. När plasten svalnat trär man in en ring, sätter på en lås/karbinhake och klämmer ihop ringen med en tång.
—-
I made my own charms for the chain bracelet I got on my birthday. First I drew some  characters with a pencil on plain paper. Then I put the transparent plastic on op, and traced with a black marker. When making charms out of shrink plastic, it is important to make a hole before you shrink the plastic. The hole should be quite large, since it shrinks to about 1/3 of the original size in the oven. Once the plastic has cooled, thread it onto a ring, put on a lock / snap hook and use pliers to squeeze the ring tight.