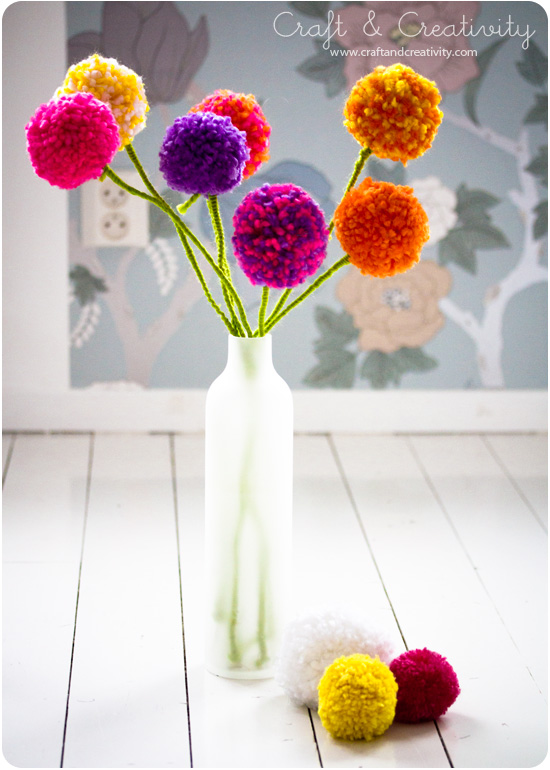 Inspirerad av mina vänner på Pysselbolaget har jag gjort ett fång blommor av garnbollar. Barnen var också med på ett hörn och numera görs det garnbollar på löpande band här hemma.
——–
Inspired by my friends at Pysselbolaget I made pom pom flower bouquets. My kids also participated and ever since then they're making pom poms en masse.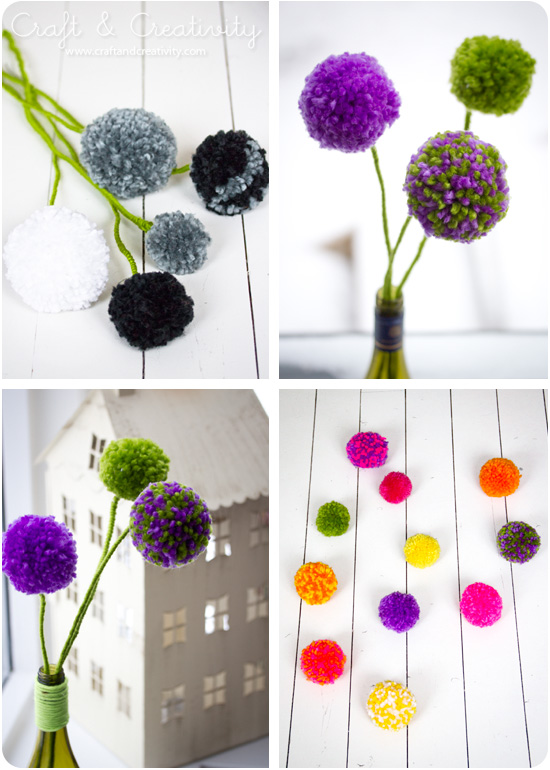 Med så kallade "Pom pom makers" går det snabbt och enkelt att göra garnbollar. När jag var barn gjorde vi våra garnbollar med två runda bitar kartong med ett hål i mitten. Det tog tid att linda garnnystanet genom hålet. Med en pom pom maker går det betydligt snabbare och vips har man gjort ett helt gäng ullliga bollar.
————-
With so-called "Pom pom makers" is quick and easy to make pompoms. When I was a child, we made our yarn balls using two round pieces of cardboard with a hole in the middle. It took time to wrap the ball of yarn through the hole. With a pom pom maker, it's much faster and presto you've made a whole bunch of furry balls.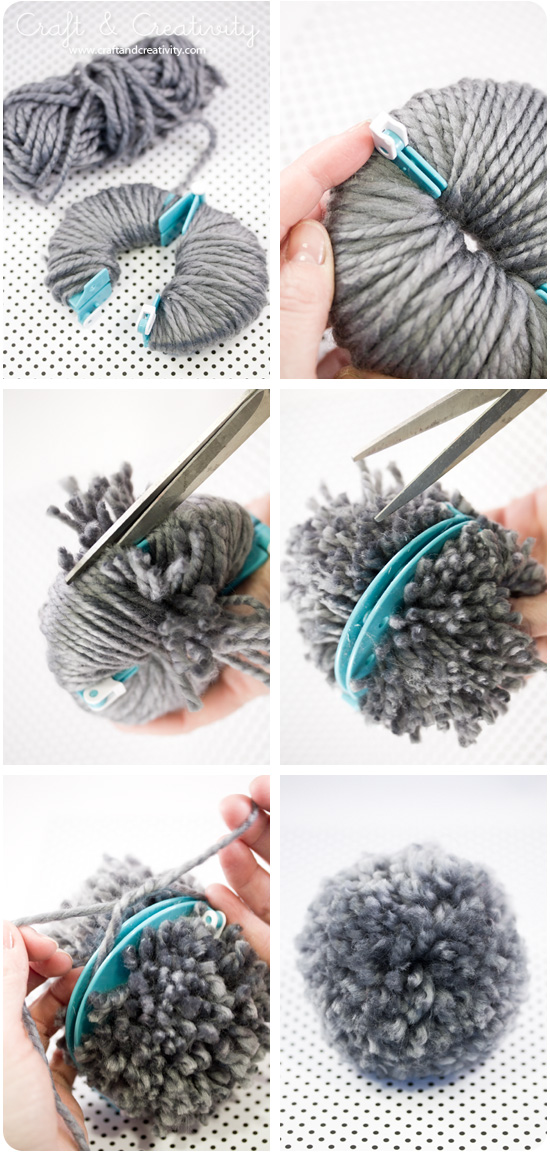 Varje mall består av två delar som man lägger ihop. Sedan lindar man garnet runt den öppna mallen. När man lindat klart stänger man mallen, låser och klipper runt. En vass sax är att rekommendera. Knyt ett snöre runt innan du låser upp och öppnar mallen. Trimma bollen med en sax så den blir klotrund och jämn.
—–
Each pom pom maker consists of two parts that you put together. Then you wind the yarn around the open pom pom maker. When you're done winding, close the pom pom maker, lock it and cut around. A scarp pair of scissors is recommended. Tie a piece of yarn around before you unlock the pom pom maker. Trim the ball with your scissors until it's round and smooth.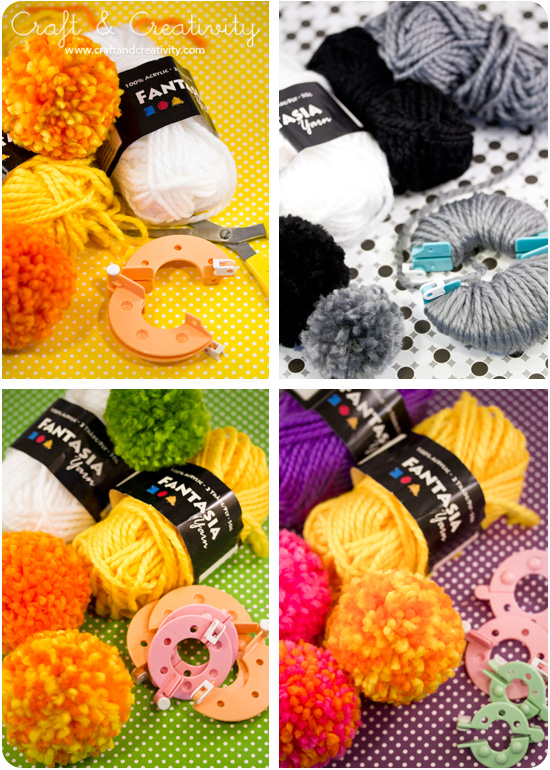 I förpackningen ingår fyra plastmallar i olika storlekar. Garnet jag använde heter Fantasia Maxi och är ett tjockt akrylgarn. Garn i akryl eller ull ger ett bättre & fluffigare resultat än bomullsgarn.
——–
The kit includes four plastic pom pom makers, in different sizes. The yarn I used is called Fantasia Maxi and is a thick acrylic yarn. You get a better result with acrylic or wool yarn, than with cotton yarn.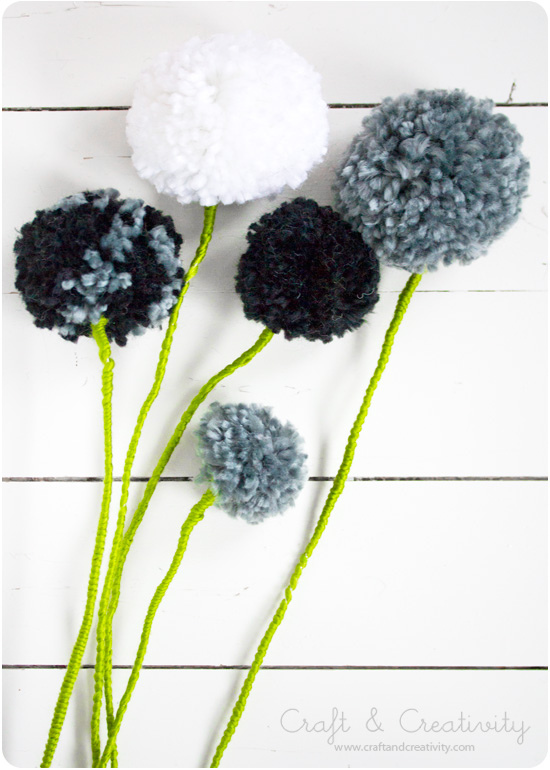 Jag gjorde mina stjälkar av aluminiumtråd som jag lindade med grönt garn. Man kan även använda pinnar eller grenar från naturen. /
I made my stalks out of aluminum wire that I wrapped with green yarn. You can also use sticks or branches.