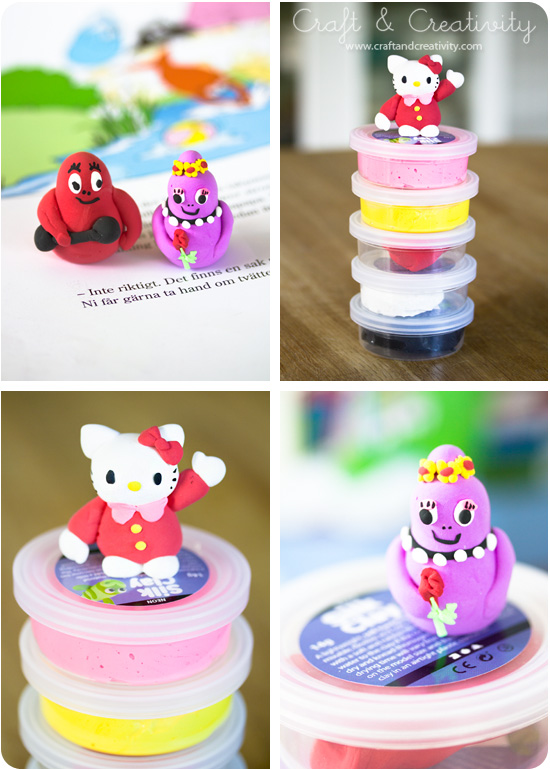 Hej på er! Hoppas ni haft en trevlig midsommar! Hemma hos oss har barnens sommarlov börjat och jag kombinerar jobb med att vara hemma med tjejerna och det blir en del pysselstunder tillsammans (speciellt när det regnar). Förutom att vi målat och och inrett barnens kattvind till myskoja (mer om det i ett annan inlägg) har tjejerna haft roligt med lera. De kan sitta i timmar och skapa figurer, låtsasmat och djur som blir till nya leksaker att leka med. Ibland kan jag inte låta bli att lera lite själv – som här med mina försök att göra små minivarianter av Barbastark, Barbafin och Hello Kitty.
———–
Hi there! Here in Sweden we just celebrated Midsummer's Eve. The kid's started their summer break and I'm combining work with staying home with the girls and this has resulted in a whole lot of crafting and creating. Besides from transforming the kids' walk-in closet into a cozy play hut, the girl's have been making clay creations. They can sit for hours and create different characters, play food and animals that become new toys to play with. Sometimes I join them. Like with these mini versions of Barbabravo, Barbabelle and Hello Kitty that I made.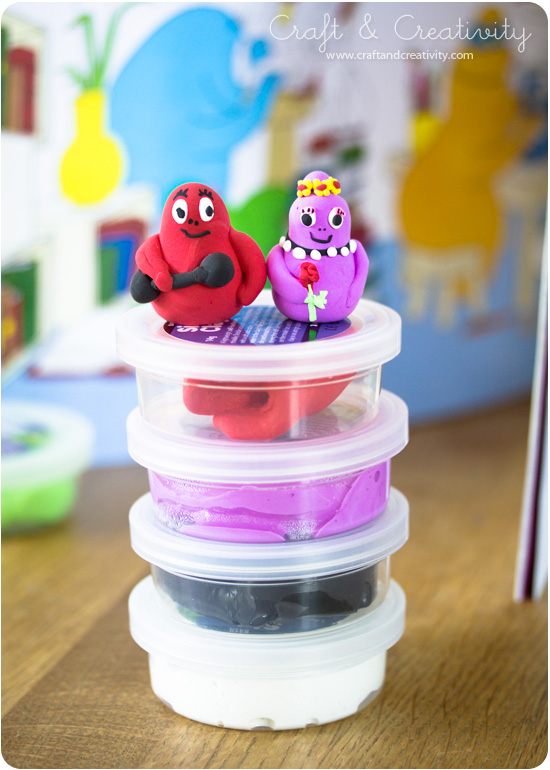 Jag har skrivit om leran förut. Den heter Silk Clay och är en lufttorkande och icke-kladdig lera som väger nästan ingenting. Man behöver inget bordsunderlägg när man lerar och man slipper härda i ugn eller liknande. Jag förstår att det låter som ren reklam men leran har spridit sig som en löpeld i vänskapskretsen och alla barn (och många vuxna…) älskar den!
———–
I've written about this clay before. It's called Silk Clay and is an air-drying, non-sticky clay that weighs almost nothing. I can see that this sounds like pure advertising but this clay has been spreading like wildfire among our friends and all the children love it!
Ovan två figurer gjorda i Foam Clay som fungerar på samma sätt som Silk Clay men den har som små vita plastpärlor i sig och ger en annan effekt. Super Mario gjorde vi för ett tag sedan, jag och tjejerna. Katten är ett sommarlovsalster av min äldsta tjej. <3
——–
I made Super Mario out of Foam Clay, a clay that works in the same way as Silk Clay but contains little white plastic beads that gives a different effect. The little black cat was made by my oldest daughter. <3