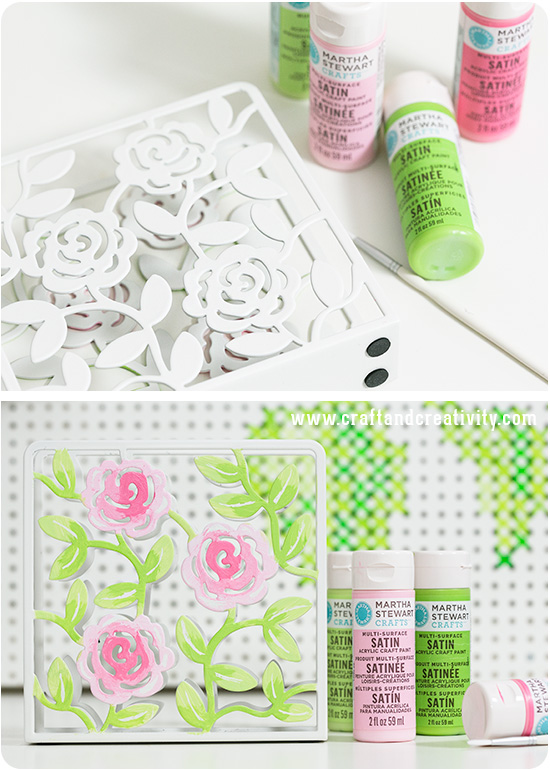 På skrivbordet i mitt pysselrum har jag en brevhållare av metall som jag köpt på Ikea (egentligen är det en servetthållare). Jag köpte den eftersom jag tyckte att den matchade fint med rosmönstret på min håltavla. Eftersom jag gillar färg så valde jag att måla brevhållaren med samma färger som jag använde när jag målade rosen.
————-
On the desk in my craft room I have a metal letter holder (or actually a napkin holder) that I bought at Ikea a while back because I thought it would look nice together with my rose patterned pegboard. I wanted to add some color to the letter holder and decided to use the same paint that I used to paint the rose.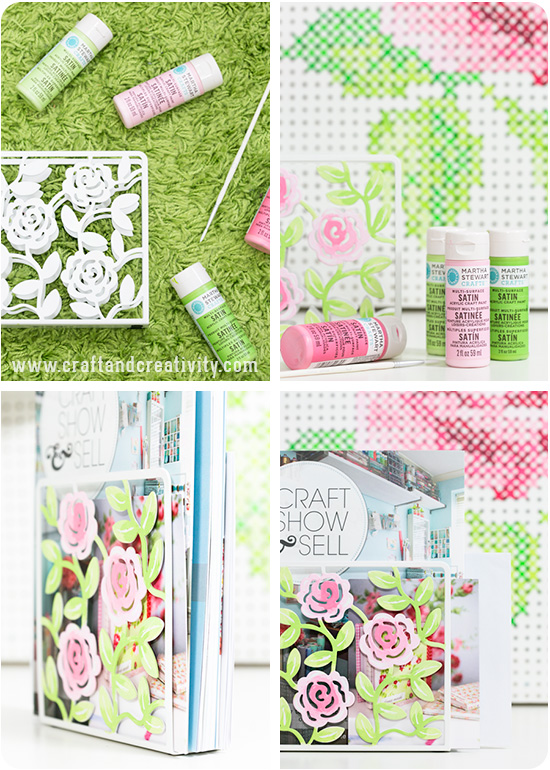 Jag tvättade först brevhållaren med tvål och vatten. Enligt instruktionerna ska man torka av ytan med lite vitvinsvinäger på en trasa men det gjorde inte jag. I detta fall fäste färgen utmärkt ändå. Jag använde nyanserna Pink Carnation, Camellia Pink, Scallion och Green Curry. När färgen torkat så skrapade jag fram mönster i de gröna bladen och i rosen med en nål.
———–
I began by washing the letter holder with soap and water. According to the instructions you can wipe the surface with a cloth soaked in white vinegar before painting, but I didn't. In this case the paint still sticks very well. I used the shades called Pink Carnation, Camellia Pink, Scallion and Green Curry. Once the paint dried, I used a needle to scrape patterns in the green leaves and the rose.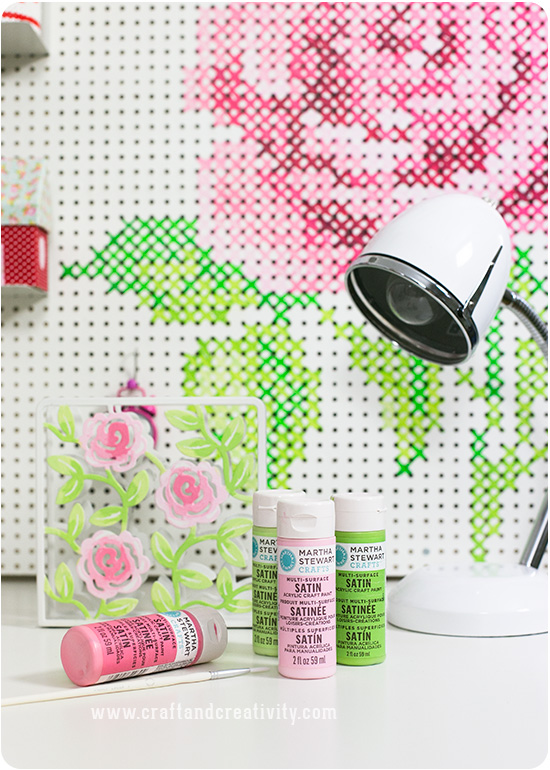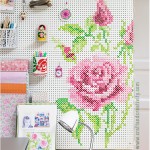 För att läsa mer om hur jag byggde och målade min håltavla så klicka på bilden här till vänster eller använd denna länk.
————
To learn more about how I built and painted my pegboard, please click on the picture to the left or use this link.